BAE Systems and MBDA to Fit UK and Italian F-35 Fleets With New Missile Systems
The United Kingdom and Italy have allocated additional funds to BAE Systems and MBDA to finish the integration of next-generation weapons system upgrades for their F-35 fleets.

The new procurement comes as a continuation of a joint integration effort to upgrade the UK's F-35 fleet's weapon systems undertaken by the two companies alongside Lockheed Martin.

The estimated $400 million added funds, a majority of provided by the United Kingdom, will go towards fitting the UK's fleet with the SPEAR precision air-to-land precision attack missiles, in addition to the Meteor anti-aircraft missiles, while Italy so far has only requested the SPEAR missile system be integrated on its fleet as part of the collaboration.

SPEAR and Meteor will join the ranks of Raytheon UK's Paveway IV laser-guided bomb and MBDA's ASRAAM infrared homing air-to-air missile as British weapons systems successfully integrated into the F-35 Joint Strike Fighter.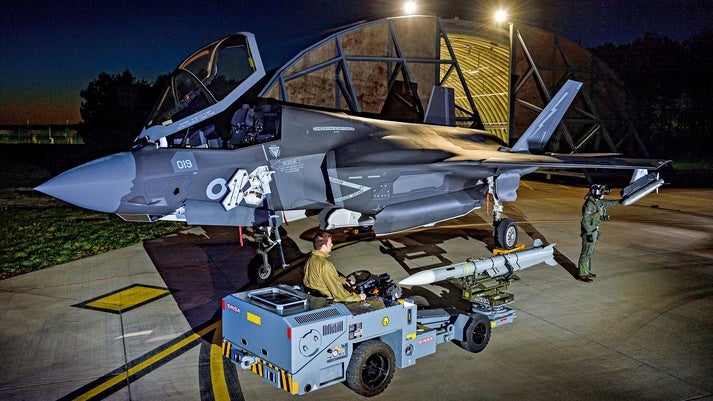 "We are delighted that work continues at pace to deliver Meteor and SPEAR capability to the F-35; it is also a positive step for the wider F-35 enterprise as it adds additional capability choice for all international customers across multiple variants of the aircraft. MBDA's integration team has worked well with our BAE Systems and Lockheed Martin colleagues to date and we plan to build on this excellent foundation into the future on this key follow-on modernisation work." said MBDA Group Business Development Director, Paul Mead.
MBDA is subcontracted to perform the weapon systems integration by Lockheed Martin as the principal contractor and BAE Systems as a principal partner per the terms of the original F-35 contract. Lockheed provided the funding for the 2019 integration effort, while this additional funding aims to complete the effort.