Airbus Delivers First Army National Guard UH-72B Lakota
Airbus has announced the delivery of the first UH-72B Lakota to the U.S. Army National Guard, with the first example of the light utility helicopter's latest model having departed Airbus' Columbus, Mississippi production facility.

The National Guard currently has 18 UH-72Bs on order. Differences from the UH-72A, that has been in service since 2007, include a new five-blade main rotor and an enclosed Fenestron tail rotor, more powerful Safran Arriel 2E engines, as well as the Airbus-designed Helionix avionics suite, which features an advanced dual-duplex, four-axis autopilot to provide flight envelope and over-limit protection, automated takeoff, and fully-coupled approaches to hover.

Airbus says that the upgrades increase both safety and flight performance, adding that the U.S. Army is leveraging the benefits of the commercial off-the-shelf program that selected the original UH-72A back in 2006. According to Airbus, this is because no U.S. government investment was needed to develop upgrades introduced on the Airbus H145, the civilian helicopter militarized into the UH-72B.

The Lakota is used in "non-combat, non-hostile environments", outfitted with a variety of equipment packages for search and rescue operations, reconnaissance and surveillance, medical evacuation, training support and other missions. According to the Army, the use of the Lakota frees up Black Hawk helicopters for combat duties.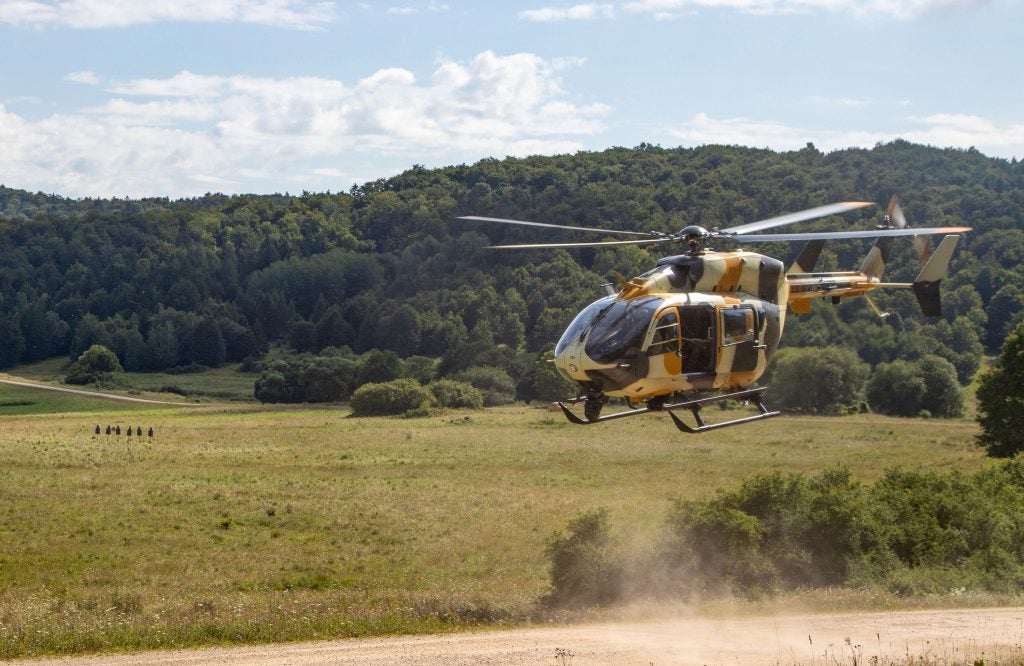 "With the addition of the UH-72B Lakota to our fleet, the U.S. Army increases our capability to save lives, protect communities, and provide disaster relief when it's needed most," said Col. Calvin Lane, U.S. Army Project Manager for Utility Helicopters. "The Lakota helicopter has been a staple of the Army for more than 15 years now, and we look forward to benefitting from the latest technologies and performances that the newest 72B variant will provide, at no additional research & development costs for the Army."

In the 7 September announcement, Scott Tumpak, vice president responsible for Airbus military helicopter programs in the U.S. said:

"Our teams in Mississippi, many of whom are U.S. Army and National Guard veterans themselves, are proud to build and deliver the first of this newest Lakota variant in support of the Army's essential missions protecting and serving our country.

We thank the Army for the trust they've placed in Airbus for more than 15 years and counting, as we continue to build on the Lakota legacy for the women and men in uniform that depend on it."