Turkey Donates New Armored Vehicles – Including Mine-Resistant KİRPİ Vehicles To Somalia
Following the delivery of 12 KİRPİ mine-resistant armored personnel carriers produced for the Somali army to the Somali authorities in the port of Mogadishu in August last year, Turkey made a second grant of 22 armored vehicles to Somalia under the framework of Military Financial Cooperation between Turkey and Somalia. Mehmet Yılmaz, Turkey's Mogadishu Ambassador, and Somali Chief of General Staff Odowaa Yusuf Rageh, Somalia's Chief of General Staff, attended the vehicle delivery handoff ceremony in Mogadishu yesterday.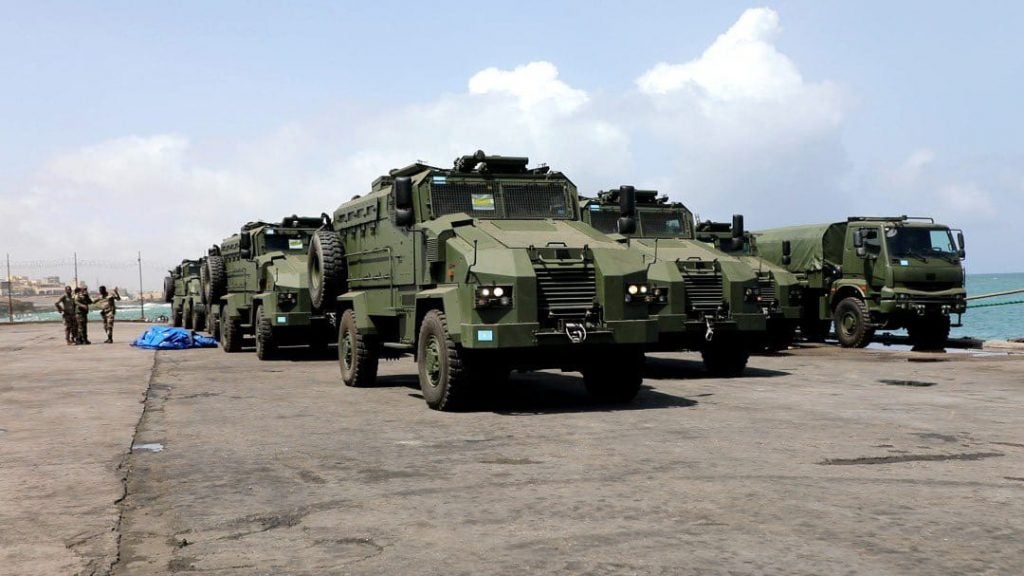 According to a statement released by the Turkish Embassy in Mogadishu, 8 armored mine-resistant "KİRPİ" military vehicles and 14 military trucks were donated by Turkey to the Somali army. The BMC KİRPİ is a mine-resistant ambush-protected vehicle (MRAP) manufactured by BMC Automotive Industry and Trade, a commercial and military vehicle manufacturer. The platform is 7.35 meters in length, 3.2 meters in height, and 2.64 meters in width. The standard 4×4 has a curb weight of 18,085 kilograms, a total weight of 19,710 kilograms, and a carrying capacity of 1.625 kg. It can accommodate 13 personnel.
The donated vehicles were given to the Somali Ministry of Defense with the Chief of General Staff of the Somali National Armed Forces, General Odowaa Yusuf Rageh, according to a statement released by the Somali National Armed Forces. Gorgor Commandos will be deploying these mine-resistant armored personnel carriers, according to the statement.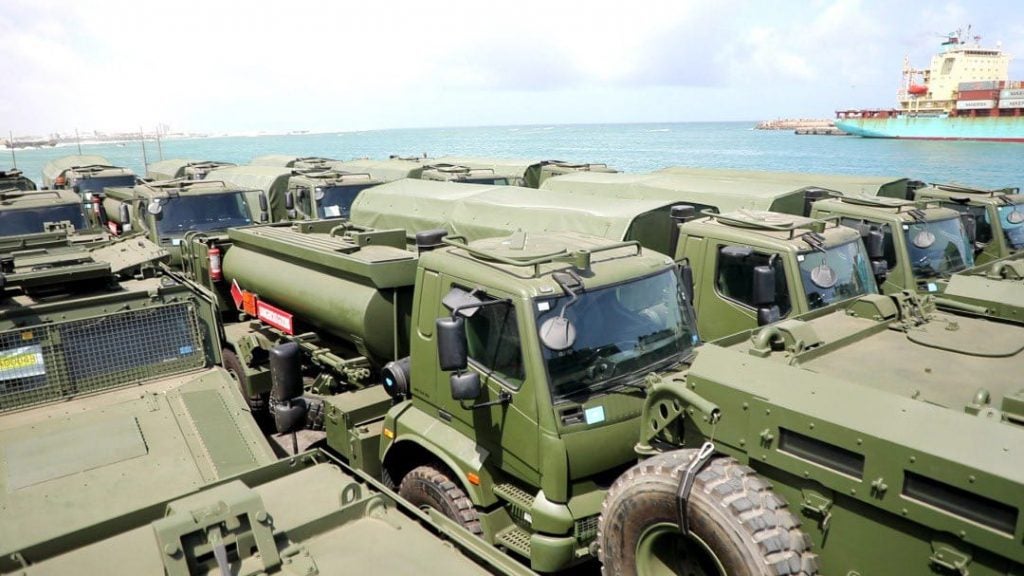 Gorgor troops are members of the well-trained Somali military stationed in TÜRKSOM, the Turkish facility in Mogadishu. The Gorgor soldiers will combat the terrorist organization Al-Shabaab with their mine-resistant "KİRPİ" vehicles. Since 2006, al-Shabaab, an al-Qaeda affiliate, has been carrying out violent operations against civilians and government forces in Somalia, with the goal of overthrowing the central government and creating a sharia-based state rule.
Although the Somali army has recently conducted successful operations against al-Shabaab with the assistance of AMISOM, the Taliban's rapid capture of Afghanistan has raised fears that Islamic militant groups in Somalia, such as Al-Shabaab, will be encouraged by the Taliban's actions and increase their attacks.