India's First Indigenous Aircraft Carrier Future INS Vikrant Begins Sea Trials
India's first locally designed and built aircraft carrier, code-named Indigenous Aircraft Carrier 1 (IAC-1), began its sea trials off the coast of southwestern Kochi, Karela. Once completed, India will join the ranks of an exclusive list of countries that have the operational capacity to manufacture aircraft carriers.
The 262 meters long, 62-meter wide ship has a crew capacity of 1,700 people. Its top speed is stated by the Indian Ministry of Defense (MoD), in its press release published on the 4th, to be 27 knots, with a cruising speed of 18 knots, for an endurance range of 7,500 nautical miles.
The Indian MoD says most of the carrier's construction has been completed, although would not specify what parts remain unfinished. It has confirmed its propulsion and power generation equipment are functional since basin testing took place late last year. The focus of the maiden trials will be to test the ship's hull, main propulsion, power generation and distribution systems, and auxiliary equipment.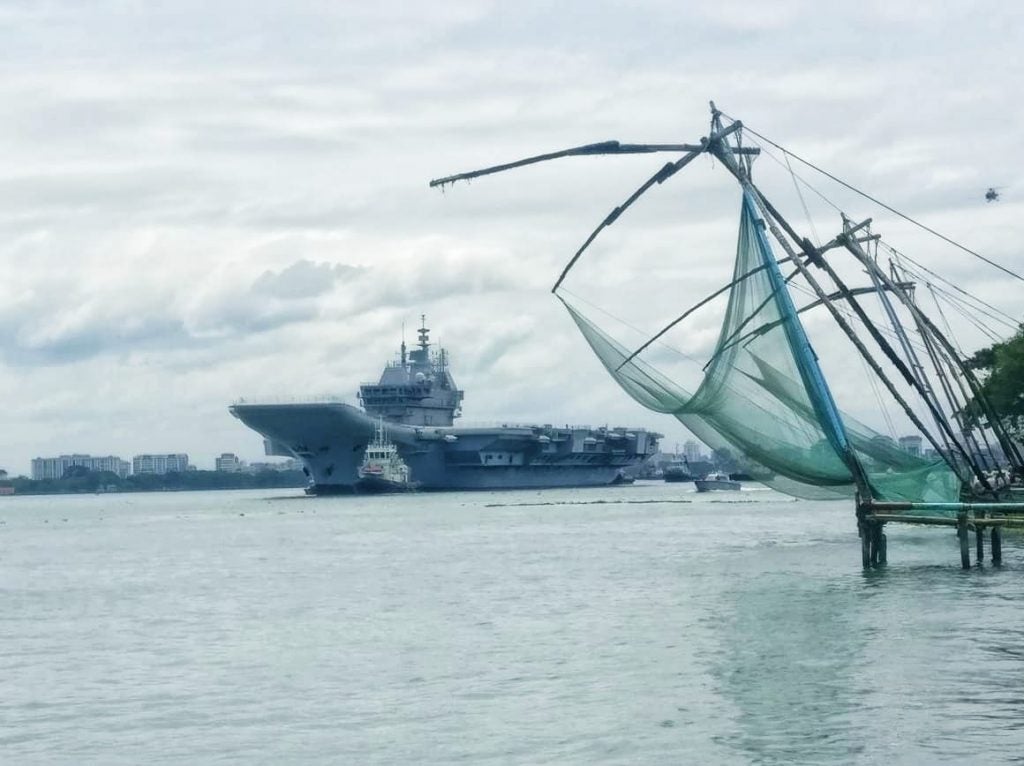 The Indian Navy spokesperson described the initiation of the maiden sea trials for the "reincarnated Vikrant" as a proud and historic day for India, referencing the Vikrant's predecessor the INS Vikrant R11 aircraft carrier, India's first aircraft carrier and one that played a major role in the India-Pakistan war of 1971. The Indian MoD's press release described the IAC as a leading example for the Indian government's Atmanirbhar Bharat (self-reliant India) national policy.
Although the IAC-1's production has seen many setbacks over the years since the beginning of its design phase back in 1999, having been planned for commission in 2016 then subsequently delayed several times, it has proven extremely beneficial to growing India's indigenous shipbuilding and arms industries. The IAC has provided employment and valuable experience for 2,000 Cochin Shipyard Limited (CSL) personnel, in addition to another 12,000 employees of ancillary industries. 76% of the aircraft carrier is indigenously sourced, representing a direct investment into the 550 Indian firms that took part in the IAC-1's production.
The Indian Navy plans to leverage the gained expertise in its future procurement goal of constructing another 44 indigenous ships and submarines with the development of the IAC-2 already underway.