Australian Navy's Final Hobart-class Destroyer Completes Testing
The third and last of the Royal Australian Navy's (RAN) Hobart-class Air Warfare Destroyer (AWD) finished a four and a half month trial deployment to Canada and the United States. Its return to Garden Island RAN naval base in Sydney on 30 July marks its official qualification for operational duty.
The Canberra-based Australian Department of Defense (DoD) published a press release in which it detailed that the new ship's crew conducted sea qualification trials for its combat systems. They test-fired its weapons off the west coast of the United States and tested its sonar suite en route from Nanoose Bay, Canada. By passing these tests, it joined its two sister ships of the same class, Hobart and Brisbane.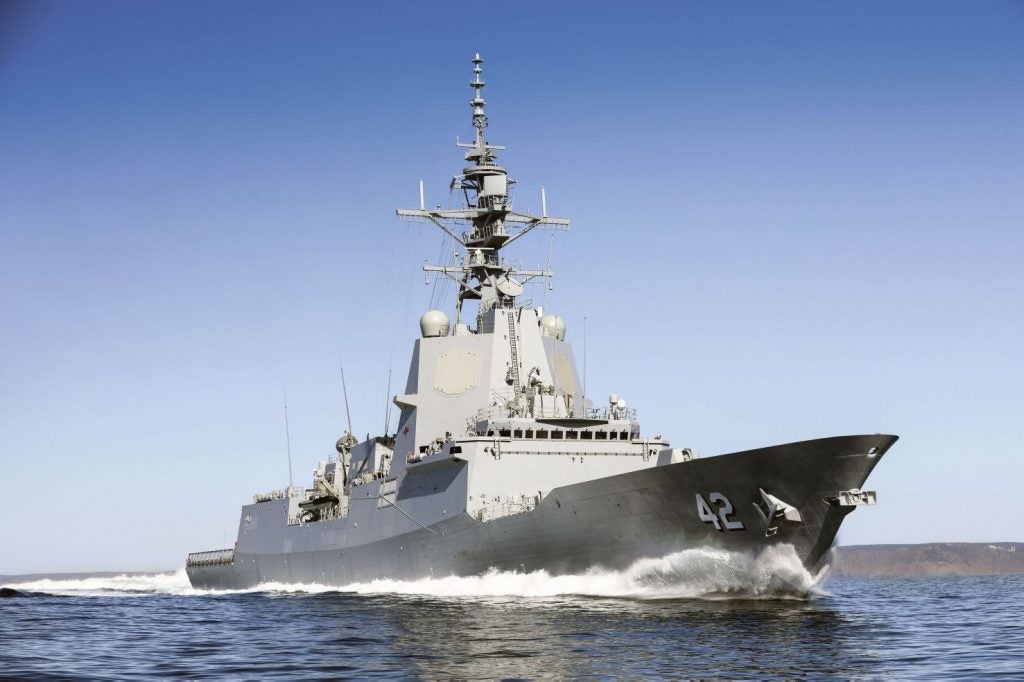 Commander Andrew Hough, commanding officer of HMAS Sydney, said the RAN's Hobart-class AWD ships added significant combat capabilities to the joint force. Its major roles were defending naval task groups, coordinating air defense capabilities with the Air Force, as well as providing fire cover for on-land units.
"Our deployment was the culmination of more than a decade of work by Navy in partnership with the Australian shipbuilding industry," Commander Hough was quoted in the press release. "Despite the constraints of the pandemic, the crew achieved their mission while maintaining COVID-safe practices".
The three Hobart-Class destroyers, flagship Hobart, Brisbane, and Sydney, were built by the Air Warfare Destroyer Alliance, a joint venture between the Australian Submarine Corporation (ASC), Raytheon Australia, and the Australian government. All three are equipped with Aegis combat systems that include an advanced phased-array radar and SM-2 missiles.
The Aegis advanced air defense system provides the destroyers with their main combat capabilities, making them capable of combating both aircraft and missiles. Combined with its surface-to-surface and anti-submarine weapons systems, the destroyers possess a multi-layered defensive and offensive arsenal suited to address both traditional and asymmetric naval threats.
The Sydney's 174 crew members were fully vaccinated against COVID-19 and finished a 14-day quarantine on the ship and were tested for infection before arriving at Garden Island.