Kenya Buys 118 HIZIR 4×4 Armored Combat Vehicles From Turkey
Katmerciler, a Turkish armored vehicle manufacturer, will export 118 vehicles to Kenya worth $91.4 million. The package agreement's overall value is 91 million 415 thousand 182 dollars, which includes 118 vehicles, Hızır and its variants, as well as spare parts and maintenance. The vehicles will be delivered beginning in 2022 and concluding in 2023.
Kenya Defense Forces Spokesperson Colonel Zipporah Kioko said on January 25, 2021 that the country would buy 118 armored personnel vehicles from Turkey to combat Al-Shabaab militias in Somalia. The deal is nearing completion, according to Kioko, and armored vehicles have become a necessity for Kenya. The number of strikes carried out by Al-Qaeda in East Africa and Somali-based Al-Shabab in Kenya has increased in recent times.
The new vehicles will be used to "mitigate inadequacies in internal security, firepower, and mobility in a changing security environment" by replacing those lost in action. The projects for the defense industry are long-term, according to Furkan Katmerci, Deputy Chairman of the Katmerciler Executive Board, and the project for Kenya has been ongoing for almost two years. Katmerci stated that Kenya is the third country to whom they export armored vehicles, and that the vehicles will be delivered in around two years. Katmerciler, a Turkish armored vehicle company, designed and produced the HIZIR, a 4×4 TTAZ (Taktik Tekerlekli Zırhlı Araç or Tactical Wheeled Armored Vehicle).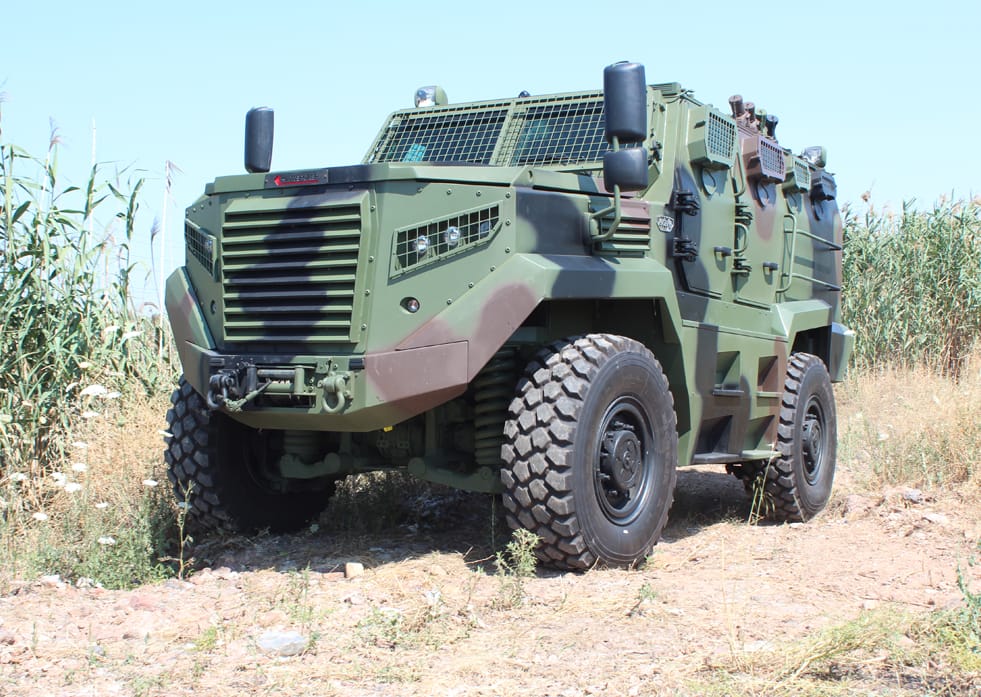 The HIZIR 4×4 Tactical Wheeled Armored Vehicle has been designed with a capacity of 9 personnel and has been optimized for great performance under intensive fighting situations in rural and urban regions. The vehicle features a high level of mine and ballistic protection. The overall length of the HIZIR armored vehicle is 5.57 meters, with a width of 2.49 meters, a wheelbase of 3.08 meters, and a height of 2.61 meters. The vehicle's gross weight is 16,000kg.
It can be configured as a command control vehicle, CBRN vehicle, weapon carrier vehicle (easy integration of multiple weapon systems), an ambulance, border security vehicle, or reconnaissance vehicle. Overall, it is a versatile, low-cost, and easy-to-maintain platform vehicle. It has a Cummins six-cylinder diesel engine that produces 400 horsepower and has a top speed of 110 kilometers per hour and a range of 700 kilometers. The remote gun platform can be outfitted with a 12.7 mm machine gun, a 40 mm automatic grenade launcher, or a 7.62 mm machine gun, depending on operating requirements.