United Kingdom Royal Air Force Typhoon Fighter Jets Practice Tactical Refueling in Norway
United Kingdom Royal Air Force (RAF) Typhoon fighter jets from the Lossiemouth Quick Reaction Alert (QRA) station in Moray, north-east Scotland completed a proof of concept exercise testing tactical refueling capabilities in Norway.
The fighter jets were accompanied by a supporting RAF A400M tactical airlift plane and the Voyager A330 multi-role air-to-air refueling tanker. The supporting aircraft flew to the Royal Norwegian Air Force's (RNAF's) Bodø Main Air Station in the far north of the country from RAF Brize Norton in the south of the UK to test the concept.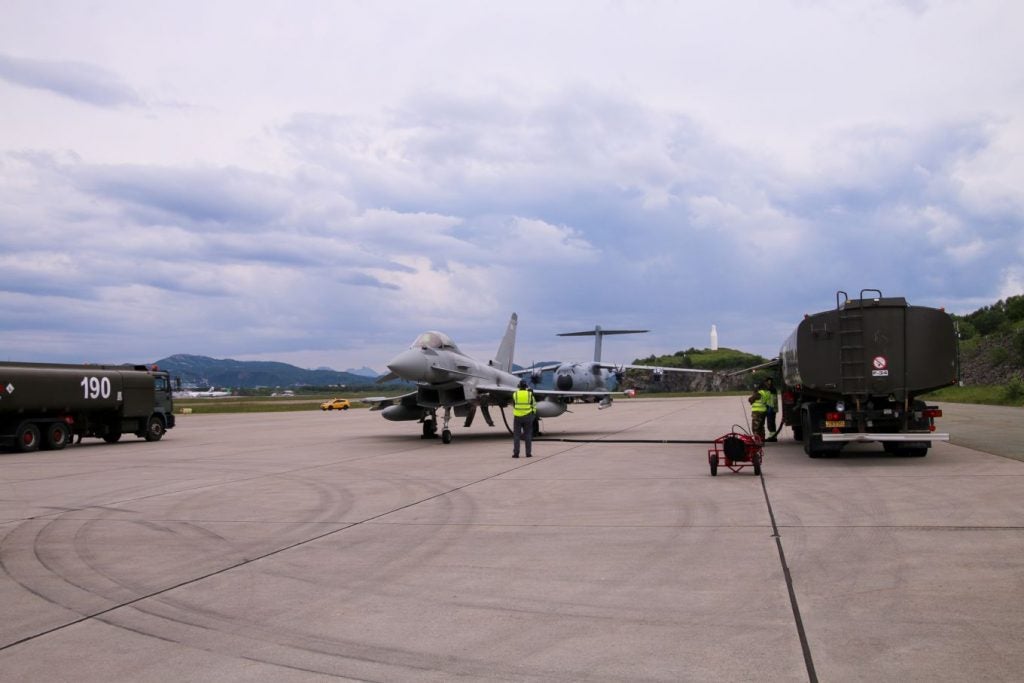 As part of the exercise, an autonomous, multi-skilled, RAF team was created and embedded into the RNAF's airbase. The team was set up to be capable of conducting future air operations away from the Typhoon main operations base in northern Scotland on short notice.
According to a press release from the RAF, the exercise is planned as one of the first in a greater series of exercises meant to enhance interoperability skills needed for cooperation with its NATO allies on operations from multiple dispersing locations in a time-sensitive manner. A cornerstone of this wider goal is honing the RAF's ability to tactically refuel its Typhoon fighter jets from the ground, a necessary step in achieving a wider range of operation for the fleet.
"This bilateral training improves the speed at which highly capable Air Forces, across the NATO partnership, can deliver decisive Air Power from several dispersed locations, therefore, enforcing a more agile, and integrated, approach with our Allies." Said Colonel John Olsen, Norwegian Defence Attaché UK. "The joint training conducted by both the Royal Norwegian Air Force and the RAF strengthens the effectiveness of NATO Air Power."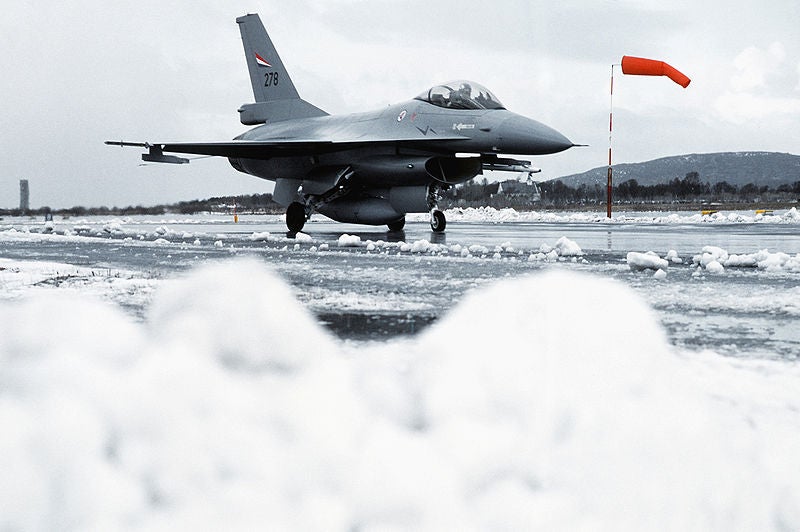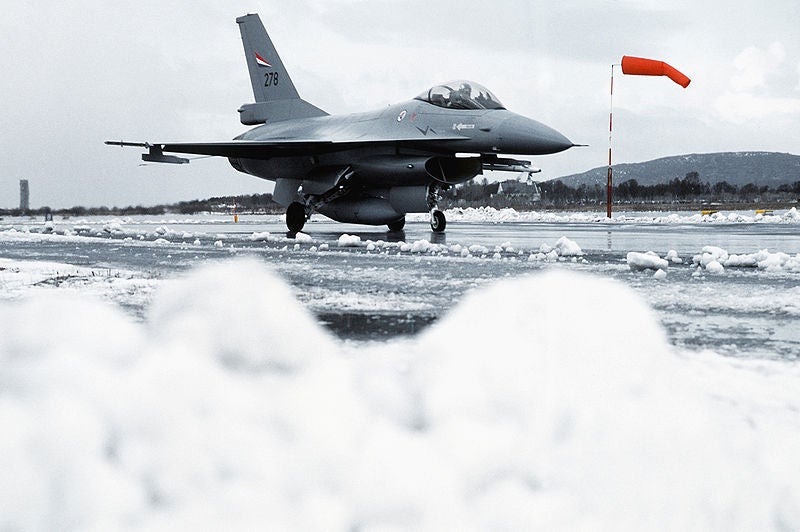 The press release details that along with the refueling practice, the RAF pilots also practiced joint tactics and procedures with their RNAF counterparts as part of ongoing integration training with two F-16 fighter jets based at the airbase.