Taliban Targeting Afghan Pilots
The grim situation in Afghanistan continues as the Taliban press home their advantage. The Taliban have ramped up their efforts, focusing not only on offensives in the field but also classic insurgent tactics targeting key Afghan National military targets in a series of assassination attempts. The Taliban's current strategy is focusing on Afghan Air Force pilots during their off-duty time. These attacks prove lethal and extremely effective, as the death toll from the attacks rises. More than half a dozen have been killed in recent months.
In fear of Taliban attack Afghan Air Force Major Dastagir Zamaray had decided to sell his house in Kabul earlier this year. However, the meeting with a buyer did not end with a deal. Shortly after Zamaray met the man, a Taliban fighter entered the office and shot major in the head.
On 16 July, Nusrat Koshan, an Afghan Air Force officer was driving in his car through Parwan, Bagram District when at 6:30pm a gunfight broke out and Koshan was shot dead by an unidentified assailant.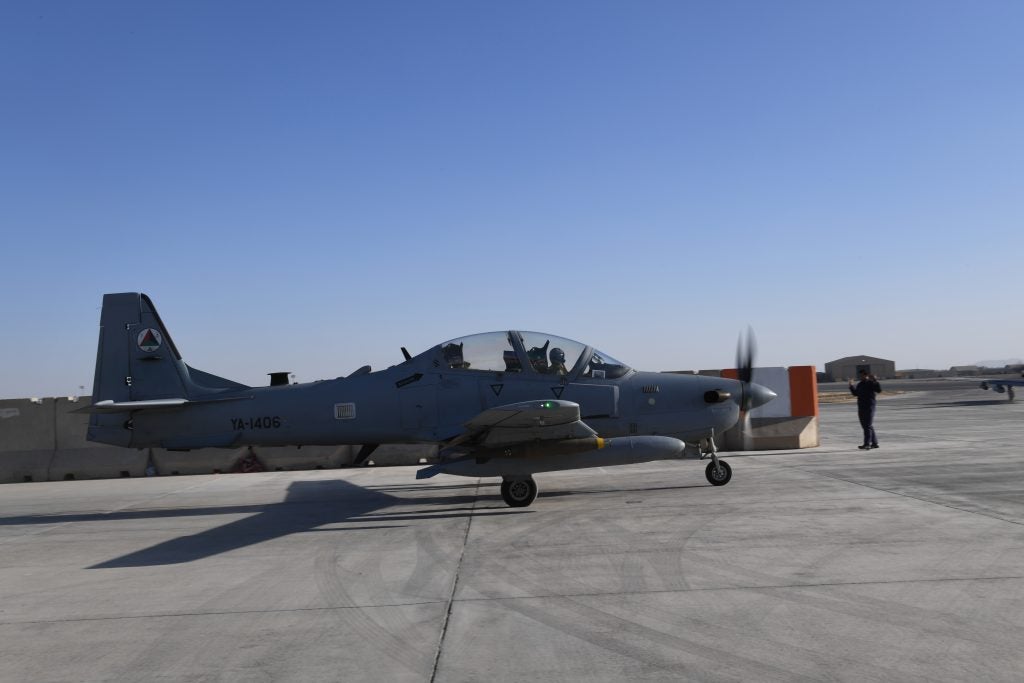 According to Reuters Afghan officials confirmed that at least seven pilots of the Afghanistan Air Force have been killed by the Taliban while off duty. Nusrat Koshan is the eighth pilot killed within the last couple of months. Unsurprisingly an atmosphere of fear grows among the pilots and their families.
In response to questions from Reuters, Zabihullah Mujahid, a Taliban spokesman confirmed they had killed Major Zamaray, and that the Taliban were actively targeting Afghan Air Force pilots "because all of them do bombardment against their people."
The Taliban campaign against Afghan pilots poses a huge threat to the operational capability of Afghanistan's Air Force. The pilots cannot be replaced easily due to their long period of training. Besides that, they became easy targets in their own neighborhoods where they can be recognized by the local population. The airforce is one of the last assets that is helping isolated units stem the tide and prevent the Taliban insurgents from potentially moving on Kabul. Even though in some cases this has been impeded by external forces.
The parallels to the events of the latter phases of the Vietnam War and Cambodian Civil War. Back in the 1970s, only the air supremacy of the ARVN and the Cambodian Army allowed defending both Saigon and Phnom Phen. However, when the US support ceased completely, the way lay open for communist forces to take both capital cities. History tends to repeat itself, and the outlook for Kabul seems bleak. The question remains whether the US and the Coalition will act or leave the Afghan government to their fate.