Belgium's Air Force Retires Its Alouette III Utility Helicopters
Belgium's Air Force retired its final two Alouette III light utility helicopters on July 8. Their official retirement followed a final flight from their home base of Koksijide Air Base on Thursday morning, bringing to a close 50 years of Belgian Alouette III operations.

While the Belgian Air Force had originally planned for an open day for the public to bid the helicopters farewell, COVID-19 social distancing measures ultimately forced a cancellation of the open day. The event was instead open to select members of the press and planespotters in accordance with the restrictions, with parts of the flight livestreamed by the helicopters' final flight crews. Following their retirement, both Alouettes will be joining the Belgian War Heritage Museum's collection, with one helicopter to be displayed at the Beauvechain museum, while the other will be placed in museum depot storage for the time being.

The two Alouette IIIs had completed their final operational deployment on June 25, embarked aboard the BNS Godetia for the 50th edition of NATO's Baltic Operations exercise as part of Standing NATO Mine Countermeasures Group 1. The Godetia was also retired after its arrival in Zeebrugge that day, ending its own 55 years of service with the Belgian Navy.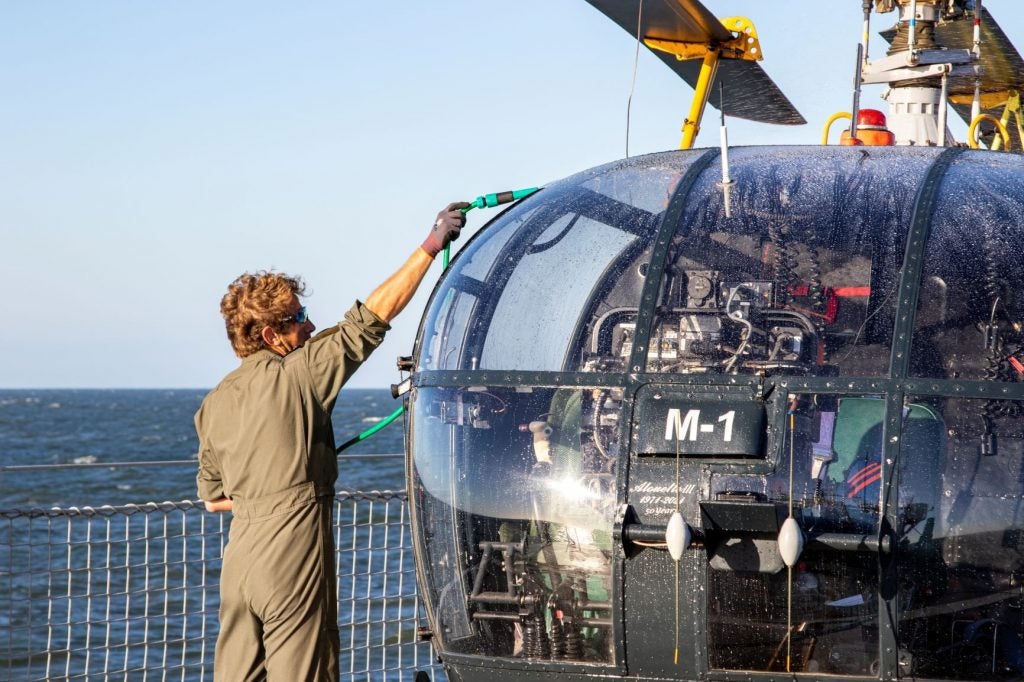 The two Alouette IIIs, M-1 and M-2, became the last two Belgian Alouette IIIs in active service following the retirement of M-3 in August last year. M-3 was transferred last month to Belgium's School for Non-Commissioned Officers, also known as the Campus Saffraanberg, where it will be used as an instructional airframe for aircraft maintainers. To commemorate their role in seeing out the three helicopters' 50 years of service, M-1 and M-2 gained a commemorative "Alouette III – 1971-2021 – 50 Years" script on their noses.

The three Alouette IIIs originally entered service with the Belgian Navy in April 1971, and were used to resupply Belgian Navy ships at sea, going on to serve in counter-piracy operations off the Horn of Africa and drug interdiction operations in the Caribbean. Operations of the Alouette IIIs were transferred to the Belgian Air Force in 1994, as part of a reorganization of the Belgian Armed Forces. Since then, they have been operated by the Air Force's 40th Squadron Heli out of Koksijde, continuing to deploy aboard Belgian Navy ships. The Alouette IIIs will be replaced in service by the NH90 NFHs currently operated by the squadron.