Two Injured In Belgian F-16 Startup Incident At Dutch Air Base
The Dutch Ministry of Defense reports that the pilot and crew chief of a Belgian Air Force F-16 have been taken to hospital, following an incident during the startup of the aircraft at Leeuwarden Air Base this morning that resulted in the pilot ejecting.

In a brief press statement, the Ministry reported that the F-16 had spontaneously accelerated during startup, while it was still being worked on by the ground crew. Following the ejection of the pilot from the F-16, the fighter collided with a prefabricated building. Fortunately, nobody inside was hurt. Leeuwarden Air Base spokespersons have said that no fires or explosions were caused by the incident, although photographs from the scene show that firefighting foam was used as a precautionary measure.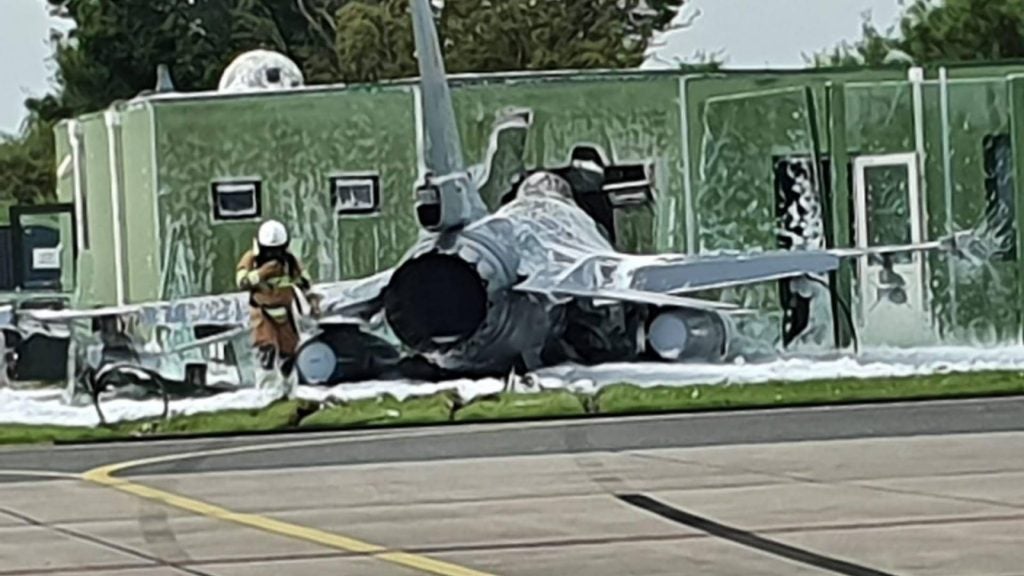 The Belgian Ministry of Defense says that the pilot was participating in the Weapons Instructor Course at Leeuwarden alongside Dutch and Norwegian F-16 pilots, and was part of the Belgian detachment of five F-16s, four trainee pilots, four instructor pilots and support staff. The pilot, who was not identified, suffered a leg injury after ejecting and has been hospitalized, while the crew chief was taken to hospital as a precaution. The families of both individuals have been informed, and the course has been paused following the incident.

The incident is now under investigation by both Dutch and Belgian authorities. The Dutch Ministry of Defense says that the Royal Marechaussee, Defense Safety Inspectorate and the Dutch Safety Board will lead the Dutch side of the investigations, while the Belgian Ministry of Defense's Aviation Safety Investigation Board has dispatched a team to Leeuwarden to investigate the incident.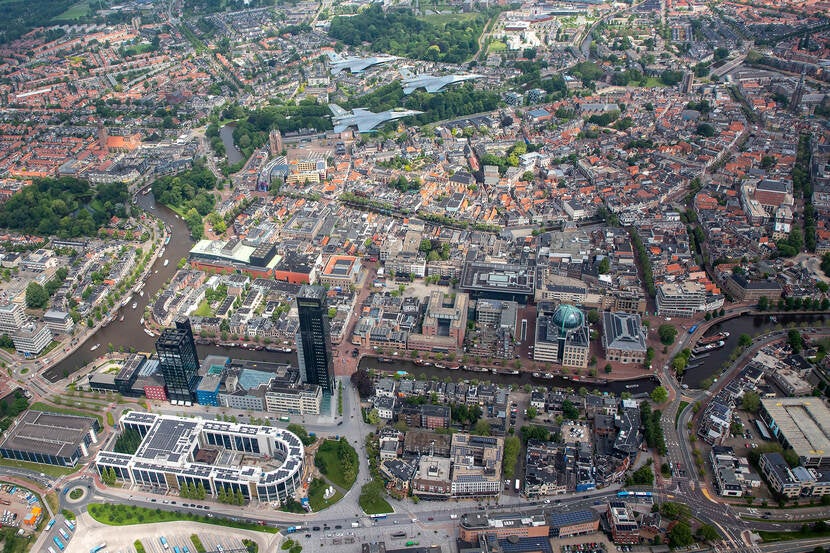 The incident comes as the Royal Netherlands Air Force is winding down RNLAF F-16 operations at the air base, with Leeuwarden to become the new hub for F-35 and MQ-9 operations. A ceremony was originally planned for today to commemorate the end of Leeuwarden F-16 operations and their relocation to Volkel Air Base (Leeuwarden will continue to host exercises featuring F-16s), but it is understood that this morning's incident means the ceremony is unlikely to go forward today.