The Netherlands Releases Photographs Of "Unsafe" Harassment Of Frigate
The Netherlands' Ministry of Defense today released photographs of Russian military aircraft harassing the HNLMS Evertsen as it sailed through international waters in the Black Sea last Thursday.

According to the Ministry of Defense, the aerial harassment started at 3:30PM local time on June 24, and continued for five hours. Russian Air Force aircraft armed with air-to-surface missiles repeatedly flew at "dangerously" low altitude over and close to the Evertsen, carrying out mock attack runs on the frigate.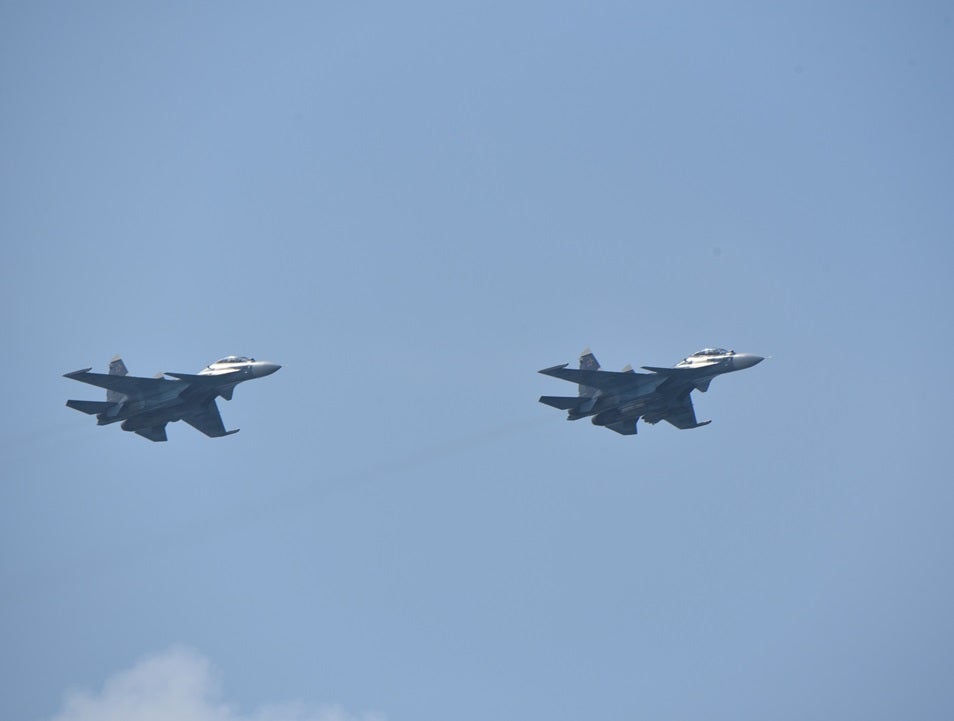 After the aircraft departed, the ministry says that Russian forces attempted to jam electronic systems aboard the Evertsen. Commander George Pastoor, commanding officer of the Evertsen, said that there was no reason for the "aggressive actions" as the Evertsen was sailing in international waters, describing the Russian actions as "irresponsible and unsafe behaviour at sea".

The Ministry of Defense says that the Russian harassment violated rights to free use of the sea, as well as the bilateral agreement on the prevention of incidents at sea outside of territorial waters. In a press statement, Dutch Defence Minister Ank Bijleveld-Schouten stated that the Evertsen "has every right to sail there". She continued that there was "no justification for this kind of aggressive act, which needlessly increases the chance of accidents", saying that the Netherlands would hold Russia "accountable" for the incident.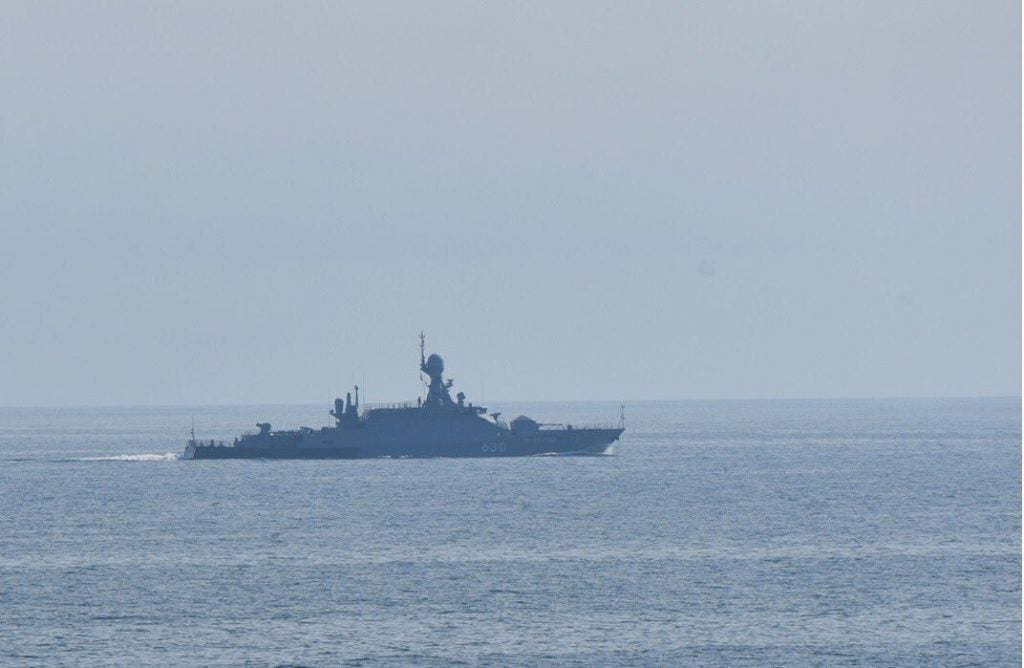 The HNLMS Evertsen is currently in the Black Sea with HMS Defender, both having split off from the Queen Elizabeth Carrier Strike Group for visits to Ukraine and Georgia. The UK's Ministry of Defense had denied claims by their Russian counterparts last Wednesday that the HMS Defender had been driven out of Russian-claimed waters near Crimea. A BBC journalist embedded aboard the HMS Defender disputed Russian claims of warning shots being fired, as well as of bombs allegedly dropped ahead of the destroyer by Russian Su-24s.