Japanese Stealth Frigate JS Noshiro Named and Launched
Japan's Maritime Self Defense Force named and launched the newest member of its Mogami class of stealthy frigates this morning. The ceremony naming the Noshiro was held at Mitsubishi Heavy Industries' Nagasaki Shipyard & Machinery Works, where the frigate is being built.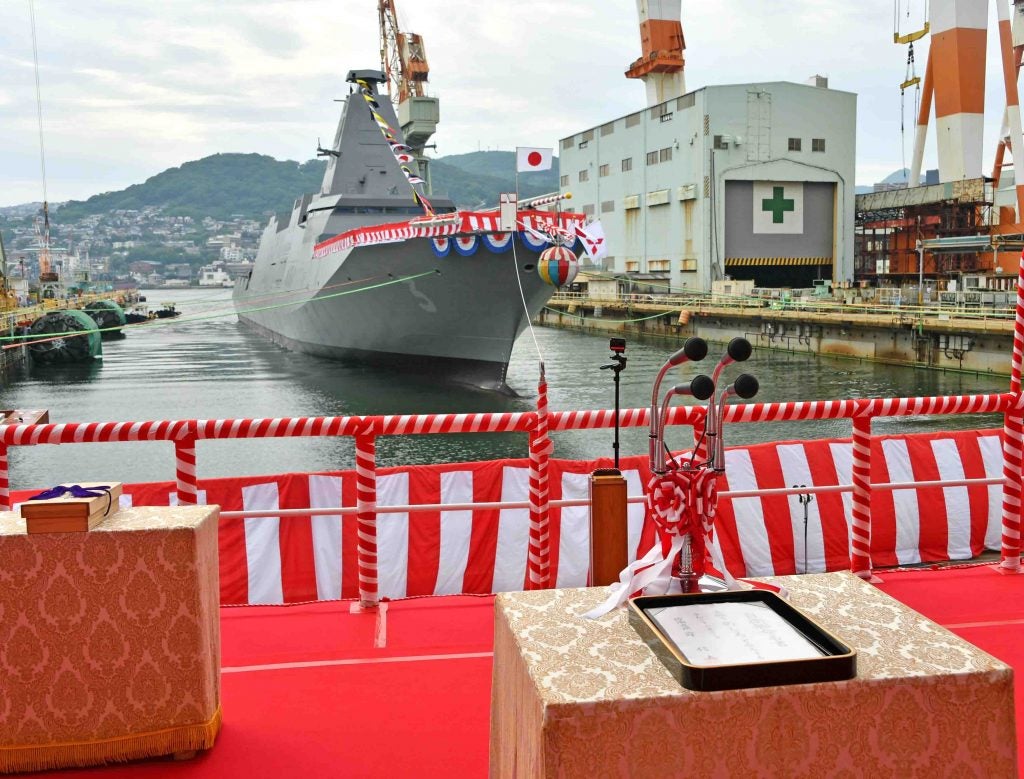 The Noshiro is named after the Noshiro River, an alternative name used for the lower reaches of the Yoneshiro River in Akita Prefecture. According to the JMSDF, the choice of name pays tribute to the river's role in the lives of residents of the area since ancient times, in particular its use for transportation by water.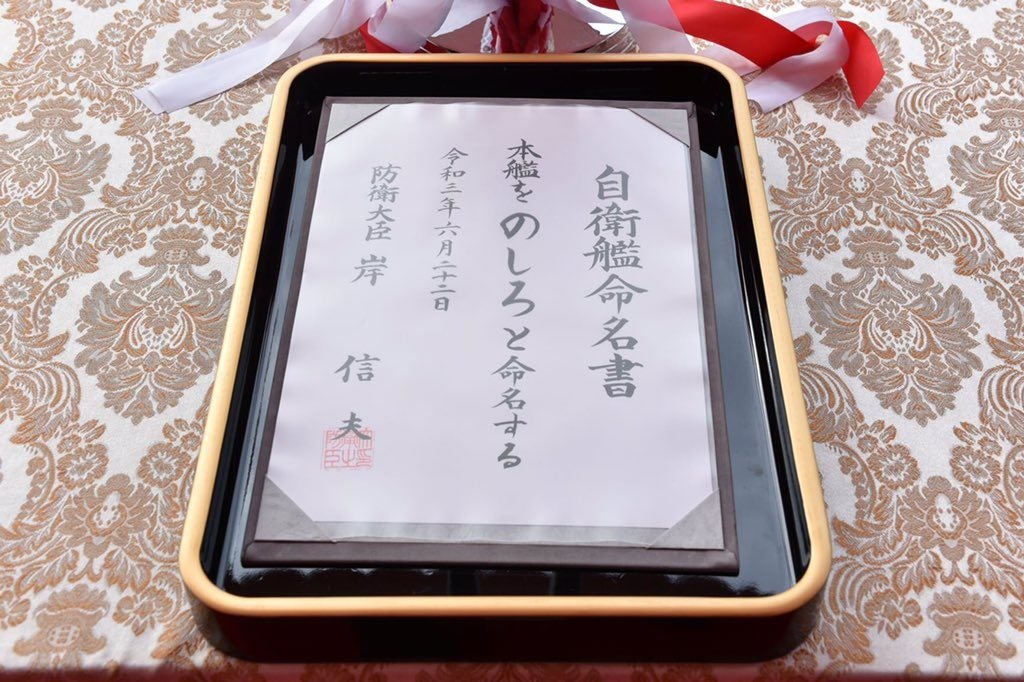 Around 50 representatives from the Ministry of Defense, JMSDF and MHI attended the ceremony, including Parliamentary Vice Minister of Defense Rui Matsukawa, who cut the ceremonial rope, launching the Noshiro. In a Twitter post following the ceremony, the vice minister said that she was impressed by the sophistication and traditions of the shipbuilding industry on display during her tour of the shipyard, emphasizing the necessity of a resilient defense industry to defend Japan.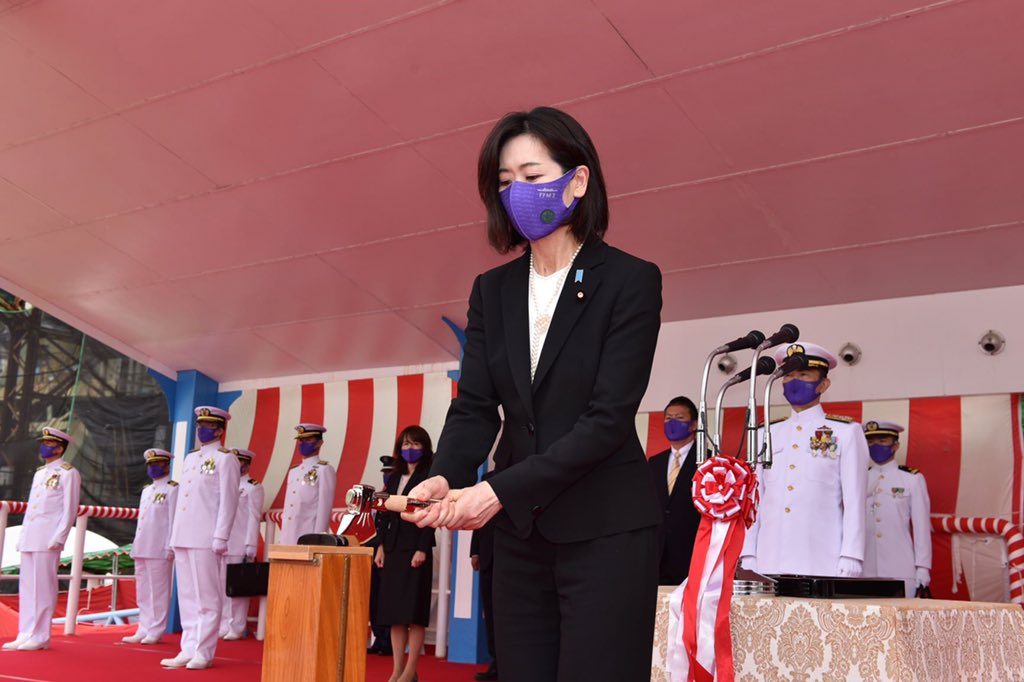 Following the launch of the Noshiro, work will continue on the fitting out of the frigate. MHI says that the delivery and commissioning of Noshiro is planned for fiscal 2022, following completion of remaining work on the frigate's hull, propulsion, electrical and weapon systems.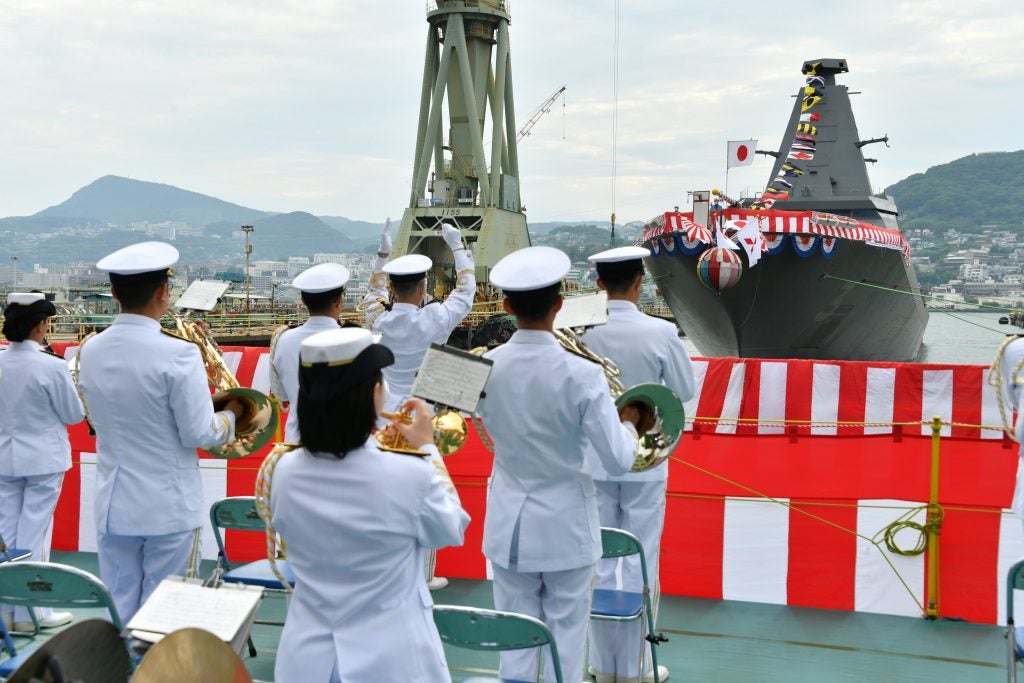 While the Noshiro is the third member of the Mogami-class, it is the second ship of the class built by Mitsubishi, which also built the Mogami. Mitsui Shipbuilding and Construction was subcontracted to build the Kumano, the second ship of the class, which was launched in November 2020 at Mitsui's shipyard in Tamano, Okayama Prefecture.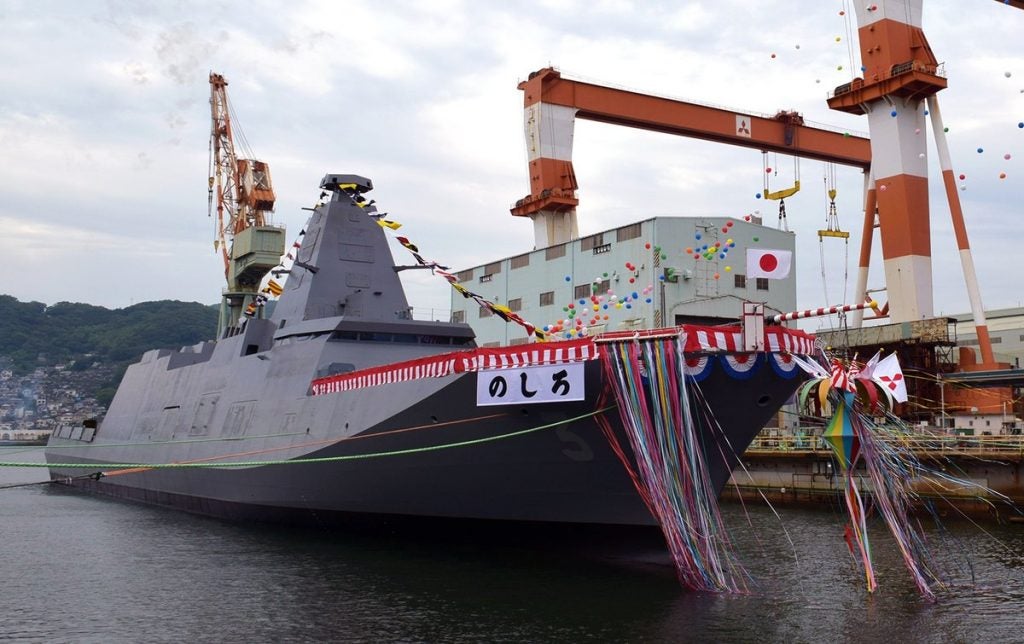 The Mogami-class (also referred to as the 30FFM, FFM and 30DX) is the JMSDF's latest generation of multi-mission frigates. In addition to their distinctive shaping to reduce their radar cross section, increased automation allows the 3,900 ton frigates to be crewed by just 90 sailors, with accommodation for both male and female sailors. Despite having less than half of the 200-sailor complement of preceding frigates, the automation allows the class to carry out minesweeping and other missions with equal effectiveness.