Polish Company HSW Unveils Poland's New Amphibious IFV Named Borsuk
The first prototype of Huta Stalowa Wola's new tracked amphibious infantry fighting vehicle Borsuk has been presented. During the Dragon 21 exercise at Nowa Dęba, Borsuk accompanied the Polish Armed Forces on maneuvers.
The Chief of the Polish Armed Forces' General Staff, General Rajmund Andrzejczak, as well as the head of the Ministry of National Defense, Mariusz Baszczak, and the Polish Armed Forces' administrative staff, monitored the maneuvers.
"I have been observing this project since I took up my current post and I am quite impressed with the development of works and the capabilities that HSW has acquired in terms of design and technology," General Rajmund Andrzejczak, Chief of Staff, said of Borsuk.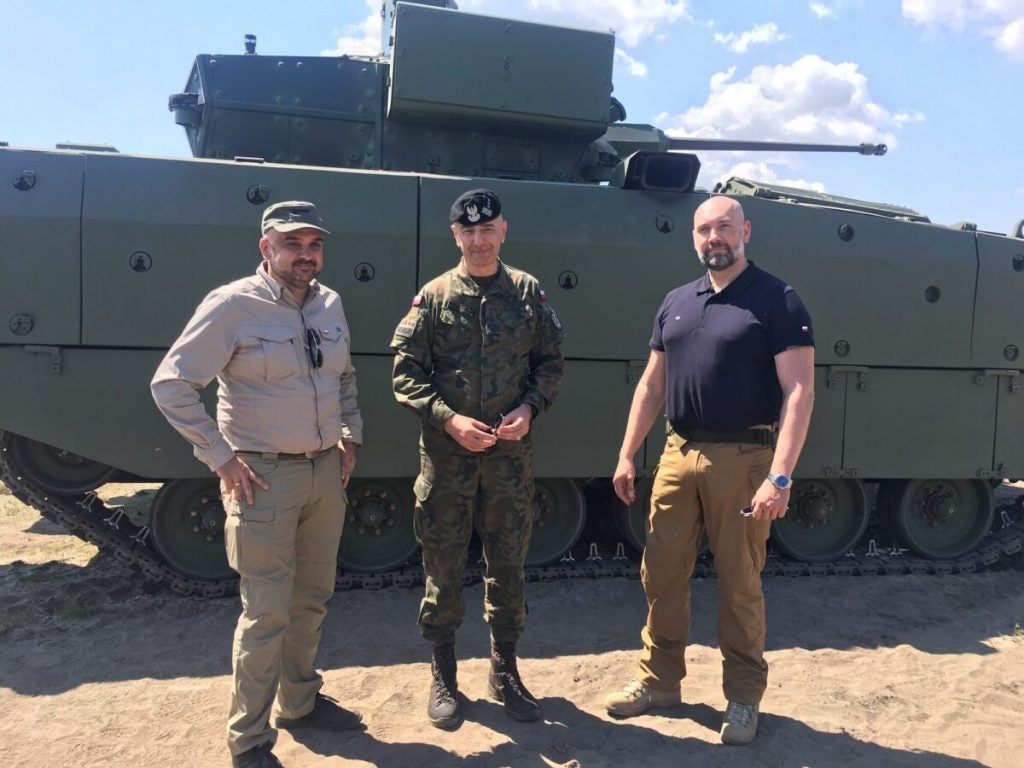 The BORSUK project is a new tracked amphibious infantry fighting vehicle that will take the place of the BWP-1 series. Since the mid-1970s, the Polish Army's mechanized forces have relied on the BWP-1 infantry fighting vehicles, which are a Polish counterpart of the Russian BMP-1 and were manufactured under license in Poland. The Polish Army has used BMP-1 infantry fighting vehicles for over 50 years with no substantial changes.
More from OVD on Polish AFV Developments:
Poland launched the NBPWP Borsuk program at the end of 2014, with an agreement between the National Research and Development Center and a consortium led by HSW, with broad participation from Polish defense industry enterprises and scientific institutions, in order to replace its Soviet Union-era weapon systems with NATO-compatible systems.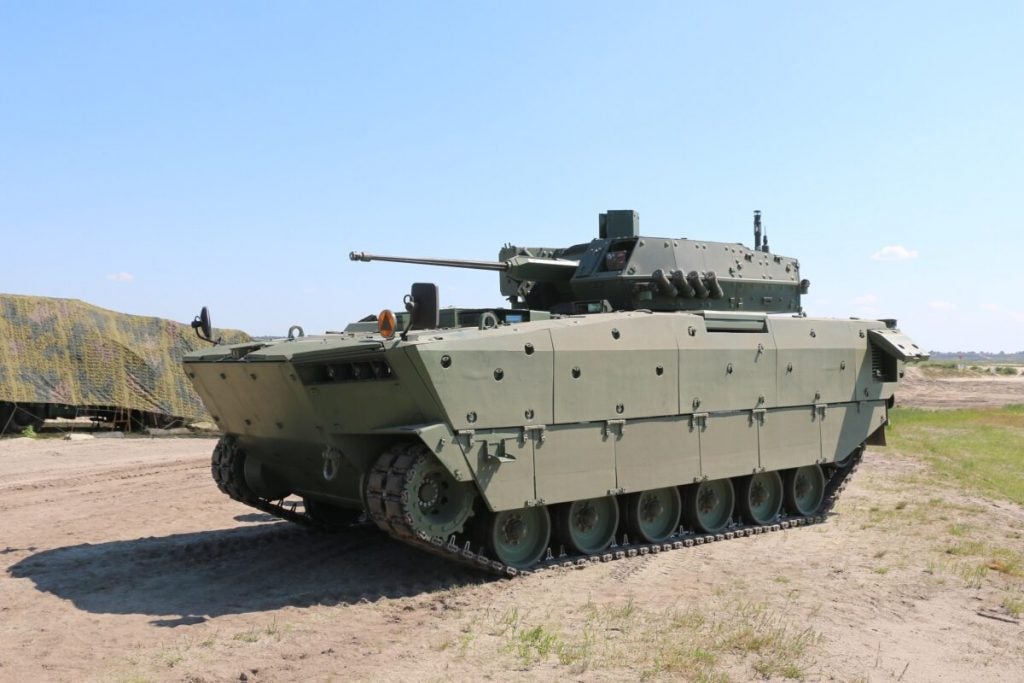 The project began in 2015 and culminated in 2017 with the preparation of the preliminary design and presentation of the vehicle model. It was originally shown to the public in September 2017 during the MSPO defense fair in Poland. The vehicle, which underwent a series of tests at the Drawsko Pomorskie Training Ground in September 2020, is presently undergoing testing, which will include water transit and live firing, and will last through the end of the year. Borsuk is planned to go into mass production as early as 2023.
According to the information given by HSW and PGZ, Borsuk is powered by a 530 kW / 720 HP MTU 8V199 TE20 engine and has a Perkins X300 automatic transmission integrated into its power package. The vehicle is capable of accommodating six people, including its crew. It is equipped with the ZSSW-30 remote-controlled weapon station, which was co-developed by Polish companies WB Electronics and HSW. The main weapon of the turret is a 30mm Mk44 Bushmaster-II chain gun with bidirectional ammunition feeding capability. The turret is also equipped with a 7.62x51mm UKM-2000 machine gun and two Israeli SPIKE-LR anti-tank missiles with a range of 5.5 kilometers.