"Double Tap" Attack On Afrin's Al Shifa Hospital Kills 19 Civilians
At least 19 civilians have been killed following an artillery attack on the city of Afrin in northern Aleppo in the evening of 12 June. An initial attack on Afrin's city center was followed by a direct attack on the Al Shifa hospital there, with newborn children, women, medical staff and ambulance drivers among those killed. Over 20 civilians were injured as well, with the Syrian Civil Defense reporting that three of its volunteers are among the injured.

The Syrian American Medical Society, which provides support to the hospital, reports that the hospital's emergency room and labor and delivery room were completely destroyed in the attack, while the outpatient room was partially destroyed. The hospital has been rendered out of service by the attack, with the patients of what was once one of the largest medical facilities in northern Syria now evacuated to other medical facilities for treatment.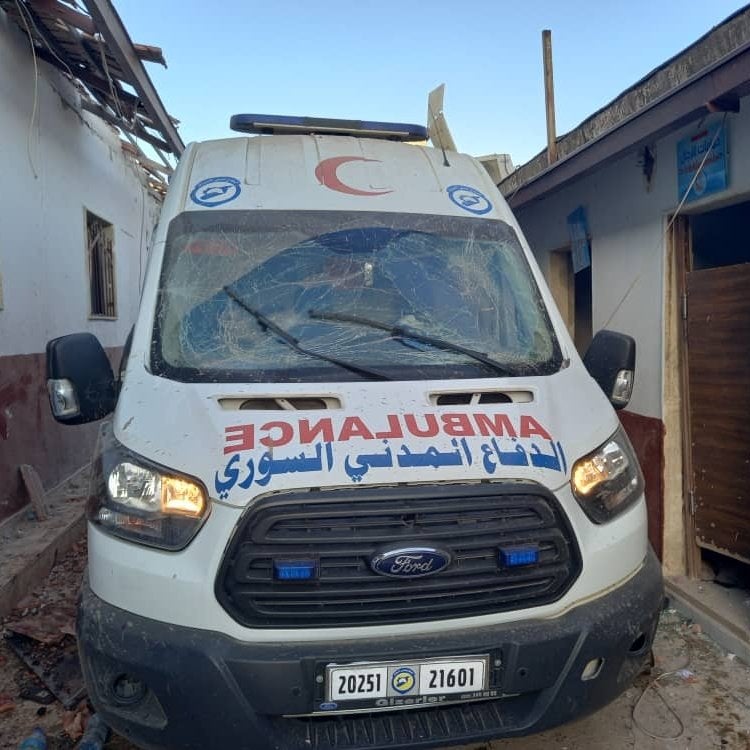 In an official statement condemning the attack, SAMS noted that the coordinates of the hospital had been shared as part of the UN-led humanitarian deconfliction mechanism, and it was previously targeted in October 2019 (the deconfliction mechanism has been accused of serving as a source of targeting information for Russian and regime attacks on medical facilities), with its president Dr. Mufaddal Hamadeh saying:

"We're appalled by continued attacks on healthcare. Innocent civilians and health workers continue to pay a heavy price in this conflict. Should any of us accept a world in which simply going to a hospital to deliver your newborn puts your life in grave danger?

The international community has an obligation under international law to investigate these blatant attacks and hold perpetrators accountable."

Preliminary suspicions fell on the Syrian Democratic Forces due to the artillery fire that struck the hospital originating from territory jointly controlled by the SDF and regime forces, as well as their car bomb campaign against civilians in northern Aleppo. However, the modus operandi of the attack strongly suggests regime forces are the true perpetrators, given their long history of "double tap" attacks on both civilians and any first responders subsequently attempting to render aid. SDF commander in chief Mazloum Abdi has since denied SDF involvement, saying that the SDF condemned the attack "without reservation".

US State Department spokesperson Ned Price issued a condemnation of the "barbaric" hospital attack on Sunday, stating that "civilians and civilian infrastructure, including hospitals, must never be the target of military action". He also called for a nationwide ceasefire, saying that the recent escalation in fighting "must end". 

Despite the SDF denial of responsibility, Ankara continues to blame the SDF for the attack as of writing. In the meantime, forces of the Turkish-backed Syrian National Army have targeted SDF positions in northern Aleppo with artillery rockets, claiming to be retaliating for the hospital attack.