US Army Launches 'Fires Shock' Series of Exercises Throughout Europe and North Africa
The United States Army's Europe and Africa command announced it will be conducting a series of artillery exercises in Europe and North Africa between the 5 May and 19 June.
The stated goal of the exercises is to demonstrate the modernization of the U.S. Army's rapidly deployable long-range precision fires capabilities and the utilization of multi-domain task force capabilities to support NATO operations. This comes during a Russian military buildup at their border with Ukraine. 
"From towed artillery to long-range rocket systems, U.S. Army Europe and Africa has the organic ability to rapidly deliver precision fires to support our joint force and NATO allies anywhere in Europe and Africa," said commanding general of 7th Army Training Command, Brigade General Christopher Norrie. "These exercises demonstrate our ability to command and control long-range fires across continents, using a variety of networked and multi-domain communications platforms."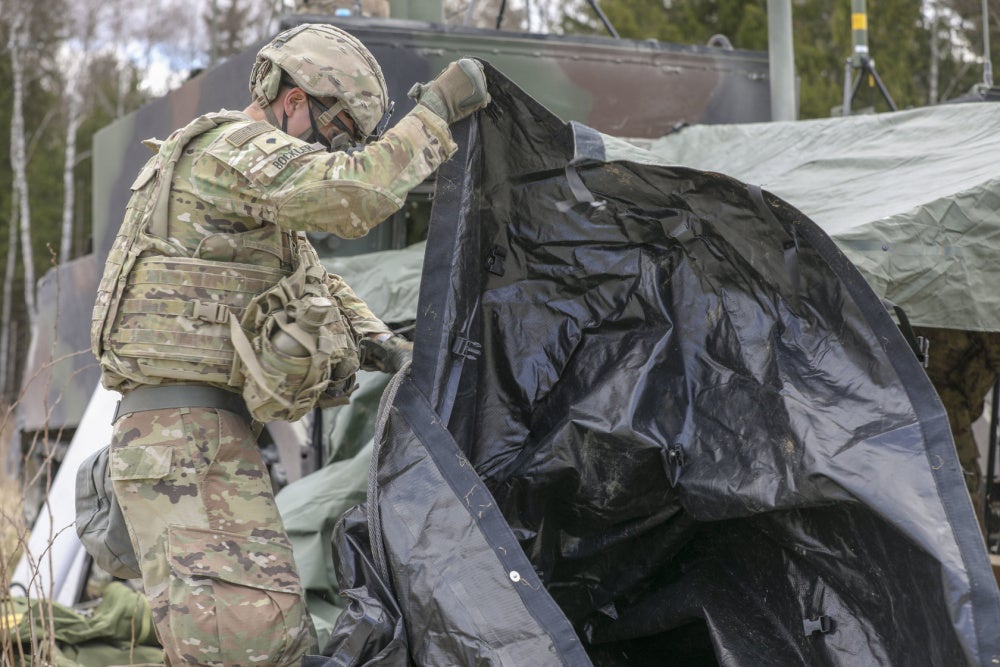 The U.S. Army Europe and Africa hopes to enhance its deterrence capabilities through increased "readiness, lethality, and interoperability, across all domains" and hopes to achieve this goal through the employment of Multi-Domain Operations (MDO). MDO, according to the U.S. Army's Training and Doctrine Command (TRADOC), refers to how the U.S. Army should operate as part of the armed forces to counter enemies in all domains; air, land, maritime, space, and cyberspace, as part of multinational forces.
Fires Shock exercises are planned in five different countries spanning from the Baltic to the Black Sea, and from the Arctic to North Africa. These exercises will focus on the Army's ability to properly conduct joint-fires operations as part of the Swift Response exercise in Estonia, from the 1 to 15 May, the Dynamic Front exercise will be conducted across Germany and Poland between the 2 and 24 May. Saber Guardian will start on 30 May and end on 14 June in Bulgaria, while the final exercise dubbed African Lion will take place in Morocco between 7 and 18 June. The series will intersect with the DEFENDER-Europe 21 Command Post exercise in Germany from 1 to 14 June.