Chad's President Idriss Déby Killed After Clash With Rebels
Chad's military announced today that the country's president of over 30 years, Idriss Déby, has died after being injured during a visit to troops fighting rebels in the north of the African country.

In a state television broadcast, military spokesman General Azem Bermandoa Agouna said that Déby "has just breathed his last defending the sovereign nation on the battlefield". The announcement of his death comes a day after he was declared the winner of a presidential election, which would have given him his sixth consecutive term in office. Preliminary results showed him winning 79% of votes, after the opposition boycotted the election following a brutal crackdown on peaceful demonstrations in the run-up to election day.

While Déby had a history of visiting Chadian troops on the frontlines, the exact circumstances of his death remain unclear. The military says that he was visiting troops on the front lines of fighting against rebels of the Front for Change and Concord in Chad that were advancing south towards the capital, N'Djamena. According to them, the president "took control of operations during the heroic combat led against the terrorists from Libya", but was injured and medically evacuated to N'Djamena, where he died.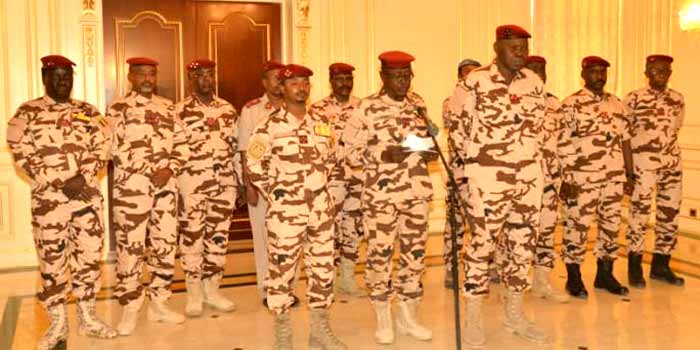 Following Déby's death, the military has announced the formation of a military council to govern the country, led by his 37 year old son, four-star army General Mahamat Idriss Déby. The National Council of Transition will supposedly rule for 18 months before elections are held. In the meantime, Chad's constitution has been suspended, alongside the dissolution of the government and National Assembly. A 6PM to 5AM curfew is now in place nationwide, alongside the closure of land and air borders.

The move to suspend the constitution and dissolution of the government have sparked speculation that this is a coup by any other name. However, Nathanial Powell, author of France's Wars in Chad: Military Intervention and Decolonization in Africa, told Al Jazeera that the military's move to name Mahamat as interim leader is likely signalling to both domestic and foreign audiences that there will be "absolute commitment to regime continuity", as Mahamat has long been considered to be Déby's heir.

Among the intended recipients of such messaging, few are as important as the French government, with the military headquarters for Operation Barkhane located in N'Djamena, and Chad's military also taking part in the Sahel-wide campaign against jihadist insurgents. In its statement on Déby's death, the office of French President Emmanuel Macron said that "France lost a brave friend", calling for a peaceful transition that would allow a "rapid" return to civilian rule.