Afghanistan Pullback Sparks Concern Over Future of Afghan Interpreters
As the 11 September, 2021 deadline has finally been set for the US exit from Afghanistan and American allies are preparing to pull out as well, the future of Afghan interpreters has become one of the most pressing moral issues surrounding the withdrawal. Thousands of Afghans have served Western forces in a variety of roles such as construction workers, drivers and security staff. Now, they and their families are at risk of Taliban retaliation.
Perhaps most at risk are the Afghans who fought alongside Western troops as interpreters and cultural advisers. Among those who worked alongside Americans, thousands remain stuck in bureaucratic limbo with the State Department having a backlog of 17,000 Afghan applications under the Special Immigrant Visa Program. Some of these applicants have been waiting for as long as three or four years for a response and in the meantime, many have been killed. Interpreter "Spartacus" who served alongside now-Congressman Michael Waltz was beheaded by terrorists alongside his entire family. Another interpreter, Sakhidad Afghan was tortured and killed after three years of waiting in the visa "pipeline".
Many have drawn parallels to the US withdrawal from Vietnam and ask if we are seeing history repeat itself. While the US accepted over 100,000 South Vietnamese refugees in the immediate aftermath of the fall of Saigon, hundreds of thousands of others, including those who served alongside American troops, were left behind. Almost 300,000 would later be admitted between 1978 and 1982 and even more would follow but not all American-affiliated citizens of South Vietnam managed to escape persecution long enough to benefit from this policy reversal.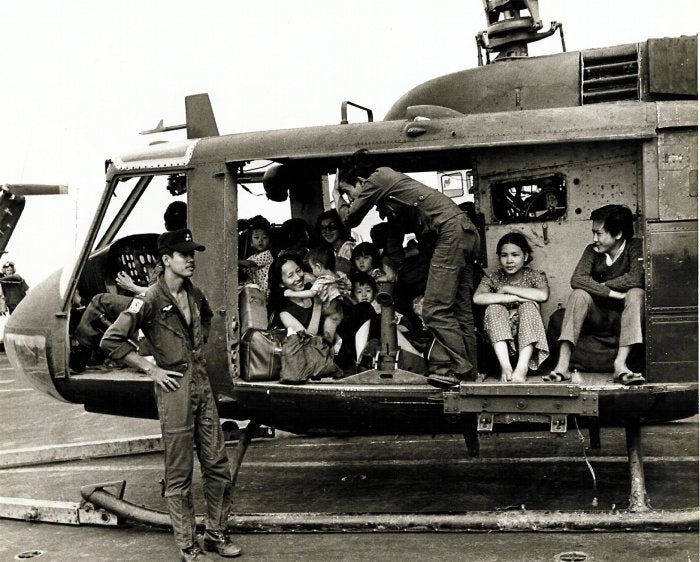 The issue of interpreters is not just an American one. German Minister of Defense Annegret Kramp-Karrenbauer promised on Sunday that those who served alongside German troops will not be abandoned. Since 2013, 800 have been admitted by Germany alongside 2,500 family members. The fate, however, of many interpreters serving alongside Australian, British and other allied troops remains uncertain.