Italian Navy Officer Arrested for Spying for Russia
On 31 March, the Italian police released information regarding the recent arrest of an officer of the Marina Militare. The Italian navy officer, a frigate captain, has been charged with disclosing military secrets and conducting military-political espionage. The officer allegedly passed secret NATO documents to a Russian officer accredited at the Russian embassy in Rome in exchange for a few thousand euros. A Russian officer also stands accused but considering their diplomatic status, it is not yet known what actions Italy will chose to pursue against them.
The arrest was made by the Carabinieri del Ros while the Italian Internal Information and Security Agency (AISI), which is responsible for counterintelligence on Italian soil, oversaw the operation. The two officers were caught meeting in a parking lot where the classified documents were exchanged for 5,000 Euros according to Italian newspaper "Agenzia Italia".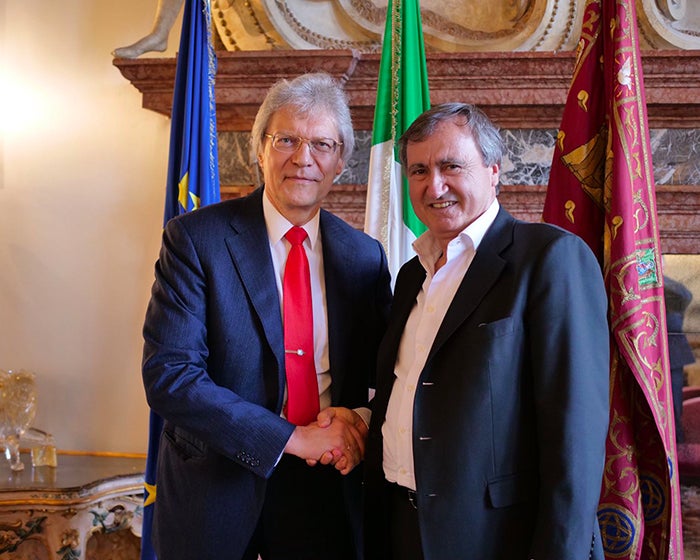 Following the arrest, Russia's ambassador to Italy was immediately summoned by the Italian foreign ministry by Italian Foreign Minister Luigi Di Maio. Ambassador Sergey Razov was promptly informed that the two Russian officials involved in the case are being expelled from Italy. Detailed information on the conduct of the meeting is unavailable but the Russian embassy responded with a statement saying that while a comment would be inappropriate at this time it is hoped that the incident will not harm the relationship between Russia and Italy.
This latest scandal comes during a time of growing distrust between Russia and Europe. The attempted assassination and subsequent arrest of Alexei Navalny by Russian resulted in anger among European governments and the wider public. Moreover, Russian espionage is increasingly being considered a threat to national security. Top NATO intelligence officials on both sides of the Atlantic have warned of Russian intelligence activities increasingly threatening the national interests and democracy of European nations. Last week, Bulgaria also expelled two Russian diplomats for conducting intelligence activity.