India and ROK Agree to Boost Defense Cooperation Following Meeting Between Defense Ministers
Following visits to both South Korea and India by American Secretary of Defense Lloyd Austin and a trip by South Korean Minister of National Defense Suh Wook to the United Arab Emirates, the ROK minister departed for India where he met Indian Defense Minister Rajnath Singh for talks on defense cooperation between the two countries. The visit lasted from 25 to 27 March, and over the weekend, new details regarding their talks have become available.
Discussions resulted in an agreement that additional steps should be taken to improve the current mechanism for intelligence sharing between the two countries. Increased cooperation in space and cyberspace defense was also agreed upon.
Moreover, the two sides decided to strengthen defense cooperation through a focus on joint research, production and export of weapon systems. Indian officials expressed an interest in Korean anti-aircraft systems and minesweepers while Suh emphasized the opportunity that exists in joint ventures under the Atmanirbhar Bharat or "self-reliant India" initiative. South Korea already ranks among the most important weapons exporters trading with India and the recent talks follow a 2019 agreement on a joint roadmap for joint military production.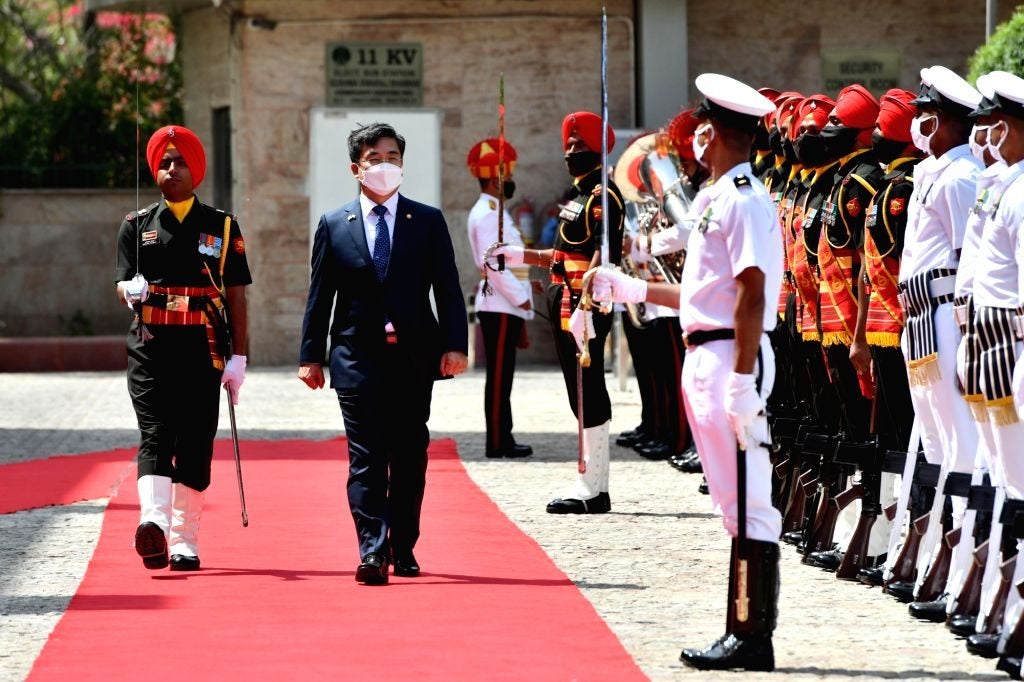 The meeting also saw a wider discussion on geopolitical affairs with Singh expressing support for the ROK's peace strategy towards North Korea and its stance on denuclearization. Both sides also spoke of the importance of promoting "a rules-based international order in the Indo-Pacific region".
The talks have thus once again put the question of South Korea's relationship with the QUAD into the spotlight. The ROK has long been a partner of India and remains reliant on American military protection but has also been slow to take actions which could threaten its commercial ties with China. Furthermore, China is often seen as a key to success with North Korea. However, a recent reversal in the deteriorating ties between Japan and Korea and the talks held between top Korean and American officials may be the first steps towards South Korea taking a firmer stance.
The India-ROK meeting also saw some ceremonial good-will events such as the unveiling of a statue commemorating Indian participation in the Korean War and a demonstration for Suh by Indian paratroopers.