Royal Navy Jet Crashes In Cornwall
On the morning of 25 March, a Royal Navy Hawk T1 trainer jet, of the 736 Naval Air Squadron, crashed in the Helston area in Cornwall. The crew managed to eject safely and received minor injuries upon landing. The causes of the crash are not yet known and will remain a subject of a further investigation concluded by the United Kingdom's Ministry of Defence.
736 Naval Air Squadron is the only Royal Navy Air Squadron to operated the Hawk T1. The squadron currently act as the Royal Navy's 'adversary' squadron for pilot training and exercises. It was confirmed at the end of 2020 that 736 NAS will disband in September 2021.
The Hawk was conducting a routine flight from the RNAS base in Culdrose on the Lizard peninsula in southern Cornwall and arrived over the Helston when a sudden engine failure occurred. The crew managed to eject from the jet, which subsequently crashed near St Martins. It appears that no civilians were hurt in the crash.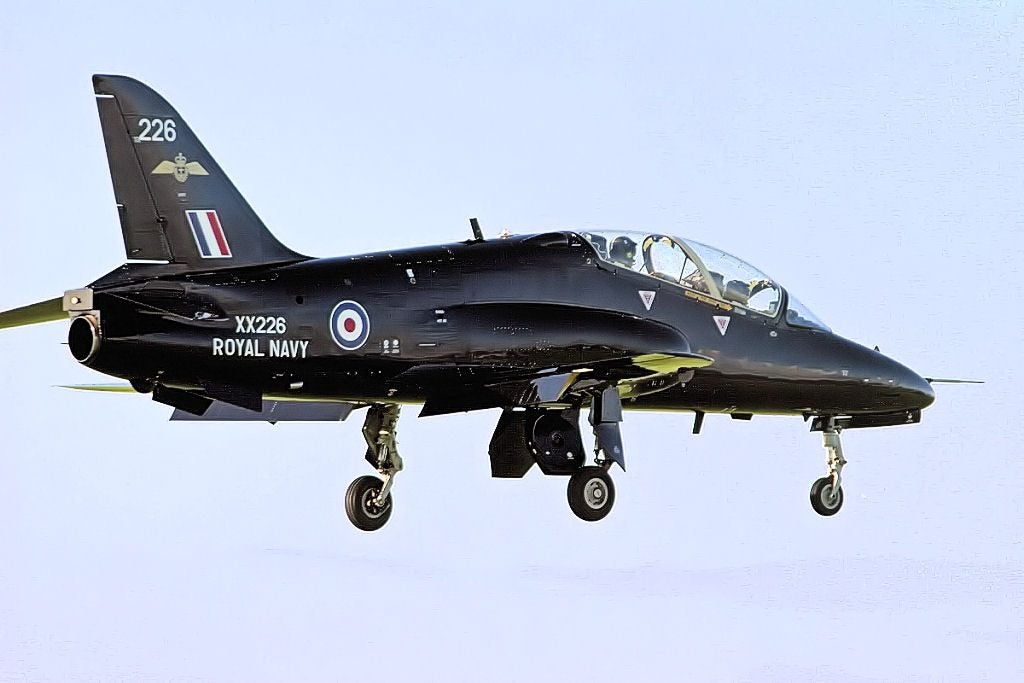 The pilots have been airlifted to Derriford Hospital in Plymouth by Cornwall Air Ambulance. The last incident involving a Hawk T1 occurred back in September 2020, when a Royal Air Force Hawk almost crashed head-on with a gyrocopter, if it was not for the Hawk pilot's quick reactions and evasive manoeuvres.
The UK recently published its Defence Command Paper, which saw thr Ministry of Defence announce planned cuts to the number of aircraft currently operated by 2025. These reductions include the retirement of the Hawk T1 trainers that will be somewhat replaced with flight simulators. The UK's Defence Secretary, Ben Wallace also confirmed that RAF cuts will also include the entire fleet of C-130 transport fleet.
Update – 26 March:
The UK's Royal Navy and RAF, who both operate the Hawk T1 trainers, have temporarily grounded the aircraft while investigations into yesterday's crash take place. This will include the aircraft used by the RAF's display team the Red Arrows.
A spokesperson for the MoD said in a statement:
"Safety is our paramount concern. The RAF has decided to temporarily pause Hawk T1 operations, as a precautionary measure, while investigations are ongoing. We will continue to review the situation as further information becomes available"
Additional reporting by Matthew Moss.