Ukrainian Air Force Captain Crashes His SUV into MiG-29
The Ukrainian Air Force's Central Air Command reported yesterday that a car had crashed into a MiG-29 of the 40th Tactical Aviation Brigade in the evening of 10 March. The incident occured when the MiG-29 was being towed to the flight line at Vasylkiv Air Base.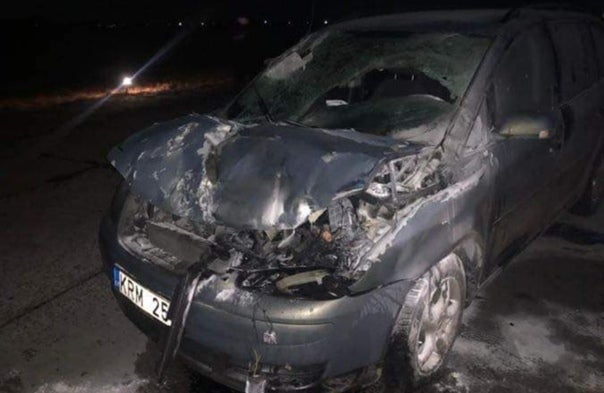 According to Obozrevatel, the car was actually the personal Volkswagen Touran SUV of an engineer with the brigade, who is suspected of drink-driving. Somehow, the 47 year-old captain was able to drive onto the taxiway of the airbase, and proceeded to crash into the rear of the MiG-29 being towed. He only suffered minor bruises to his chest and face, after his SUV's airbags inflated during the collision.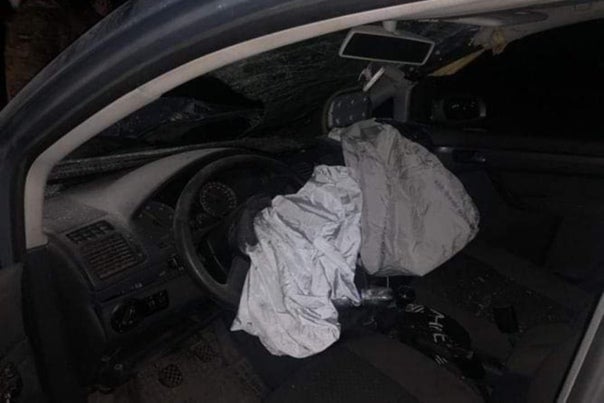 The MiG-29, however, was less fortunate, catching fire following the collision, although base firefighters were able to extinguish it before it spread beyond the immediate area of its starboard engine. Photographs of the damage to the MiG-29 are now circulating online, showing details of the damage to both the MiG-29's starboard engine and the Volkswagen.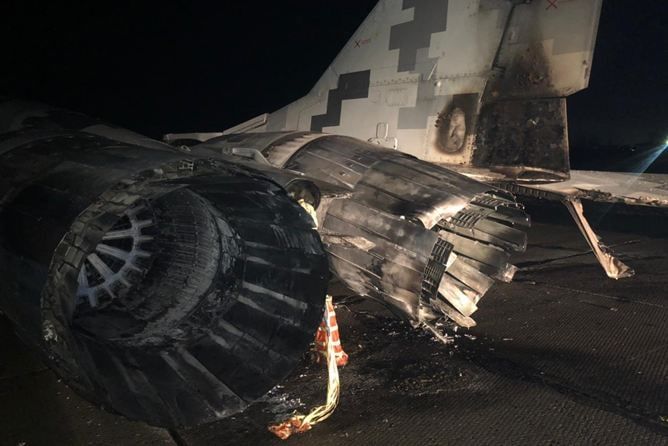 The photographs also identify the MiG-29 as MiG-29MU1 bort number White 08. The MiG-29MU1 is an upgrade of the Ukrainian Air Force's MiG-29s by the Lviv State Aircraft Repair Plant, which includes an improved radar, NATO compatible radios, improved electronic warfare systems and the addition of a satellite navigation system. White 08 was among the first MiG-29s to undergo the upgrade, being delivered to the 40th Tactical Aviation Brigade in 2018 following upgrading.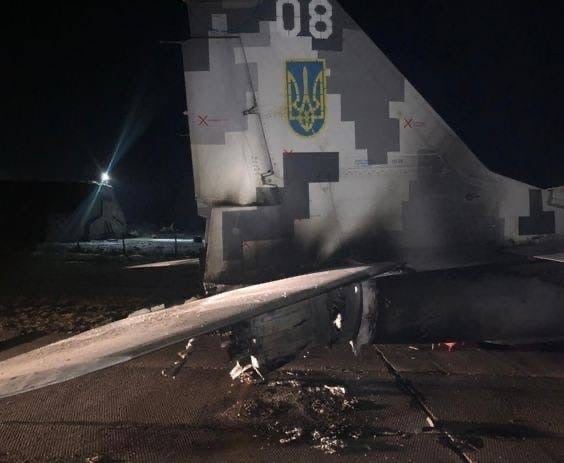 Preliminary criminal investigations into the incident are now underway, led by the military prosecutor's office of the Kyiv garrison. As of writing, the engineer has yet to be formally charged with a specific criminal offence.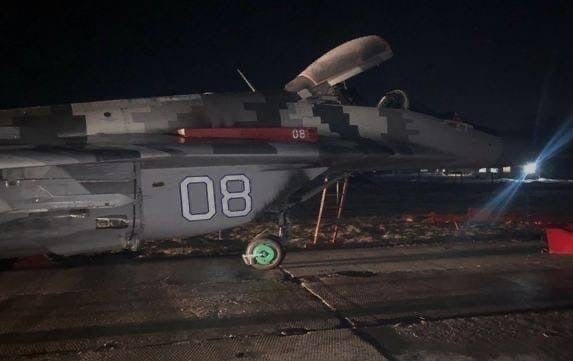 A decision on whether to repair White 08 will likely only be taken following the investigation. Having an upgraded fighter rendered inoperable is yet another setback for the Ukrainian Air Force's modernization efforts, with another MiG-29MU1 damaged in a belly landing in April last year.