B-1B Lancer Makes First Ever Landing At Bodø Air Station
A B-1B Lancer of the US Air Force's 28th Bomber Squadron, 7th Bomb Wing landed at Norway's Bodø Air Station yesterday during a training mission. The landing is the first time the bomber has landed at the air base, which is located within the Arctic Circle.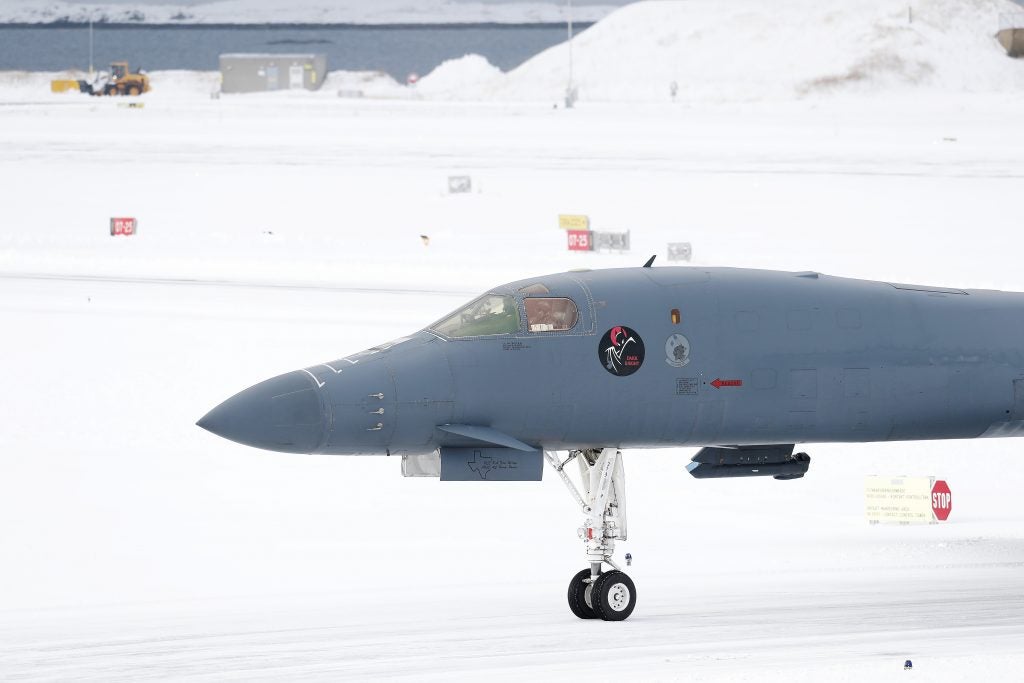 Describing the mission, U.S. Air Forces in Europe-Air Forces Africa said that the B-1B was providing "critical support" to Norwegian and Swedish joint terminal attack control (JTAC) training alongside US Special Operations Forces. The landing at Bodø Air Station during the mission was for a "warm-pit" refuelling, where the crew remained in the cockpit during the refueling process in order to speed up their return to the mission.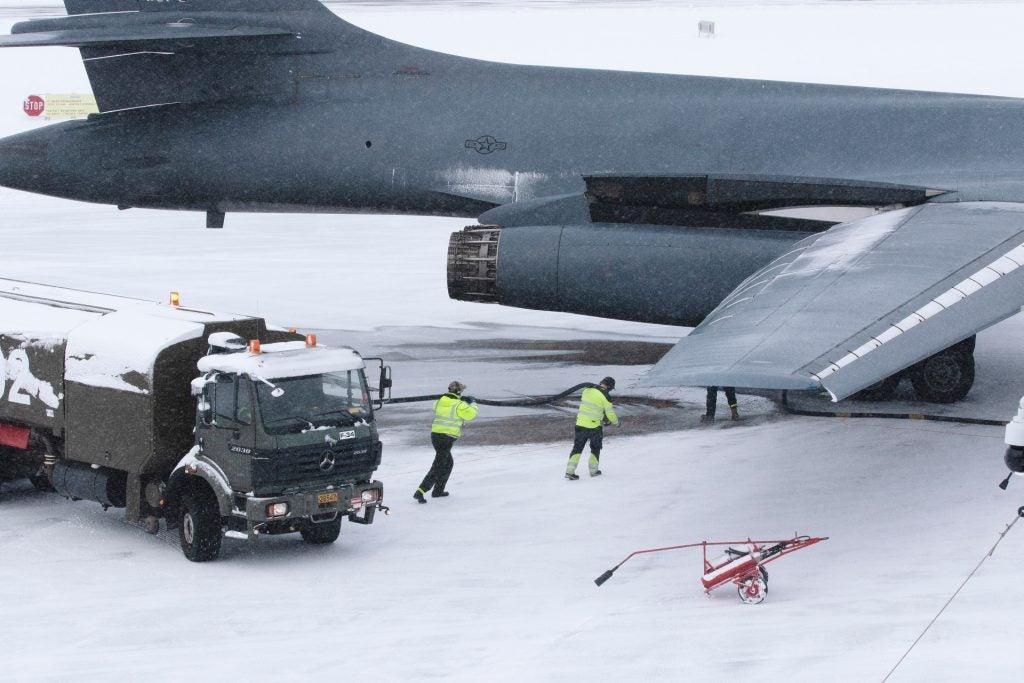 Alongside the training of allied JTACs and the warm-pit refueling exercise, the B-1B also integrated with four Swedish Gripens during the training sortie. USAFE-AFAFRICA says that joint exercises like these build relationships with allies and partners that have "no substitute", with these relationships at the core of USAFE-AFAFRICA's assurance of friends and foes alike of its ability to respond to "any global threat".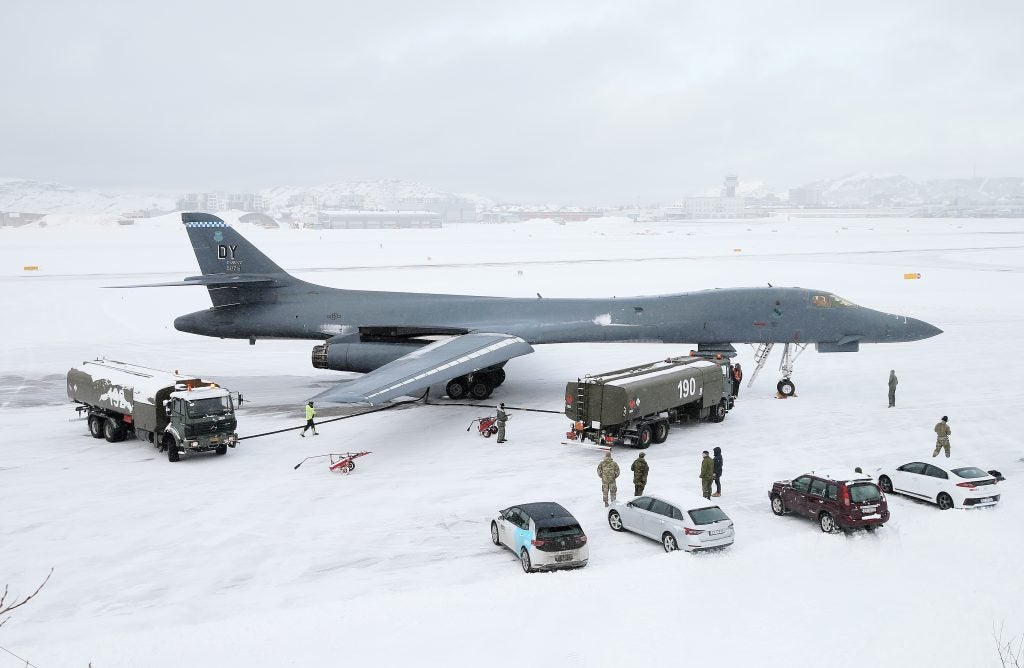 "It's not every day that our bomber has the chance to play such a prominent role in training ally and partner JTACs," said Gen. Jeff Harrigian, USAFE-AFAFRICA commander. "Opportunities to train alongside our allies, partners and U.S. Special Operations Forces in forward locations makes us the rapid, resilient and ready force we need to be."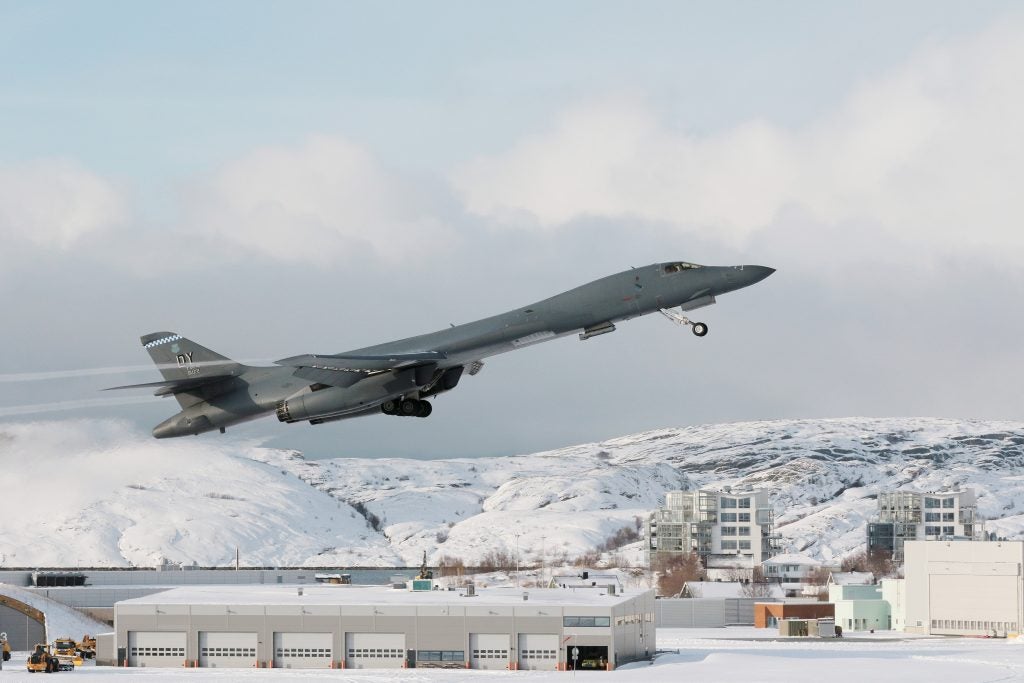 The training mission is part of the Bomber Task Force deployment to Norway, the first time B-1Bs have been based in the country. The four 7th Bomb Wing B-1Bs on this deployment arrived at Ørland Air Station from their home base of Dyess Air Force Base in Texas on February 22, flying their first training mission on February 26. A previous training sortie on March 3 saw two of the B-1Bs training together with Danish, Polish, Italian and German fighter aircraft over the Baltic Sea.