Royal Malaysian Navy Officially Stands Up First UAV Squadron
The Royal Malaysian Navy formally stood up its first unit operating unmanned aerial vehicles yesterday with a ceremony at its Kota Kinabalu base in Sabah. The 601 Squadron will operate Boeing Insitu ScanEagle 2s, and is the first unit of any branch of the Malaysian Armed Forces to be stood up specifically to operate unmanned aerial vehicles.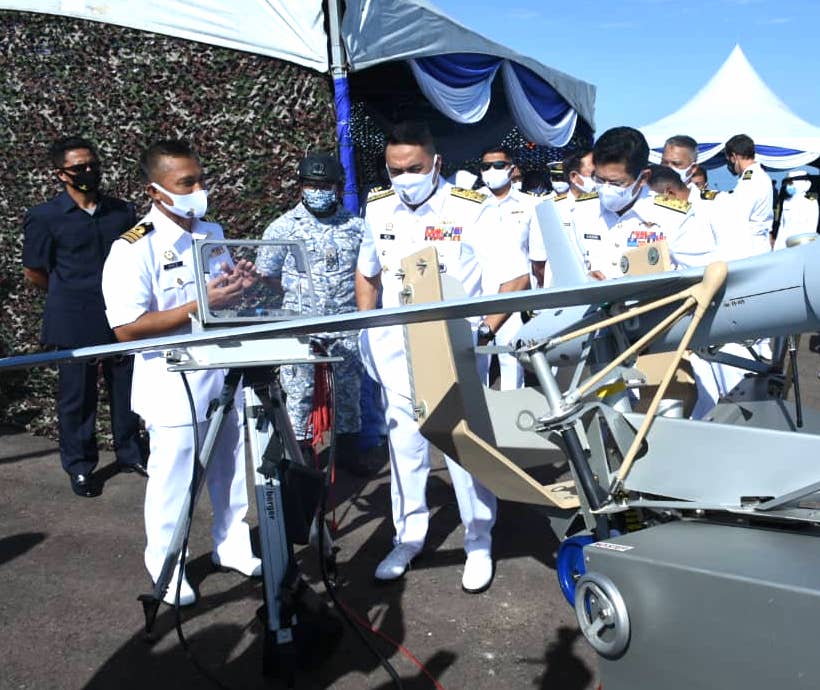 Present at the ceremony was the chief of the Royal Malaysian Navy, Admiral Tan Sri Mohd Reza Mohd Sany, as well as the US Embassy's defense attache, Captain Muzzafar Khan, with the latter saying: "For over 60 years the U.S. and Malaysia have shared a productive and mutually beneficial security cooperation partnership, and I am glad to see that continuing today."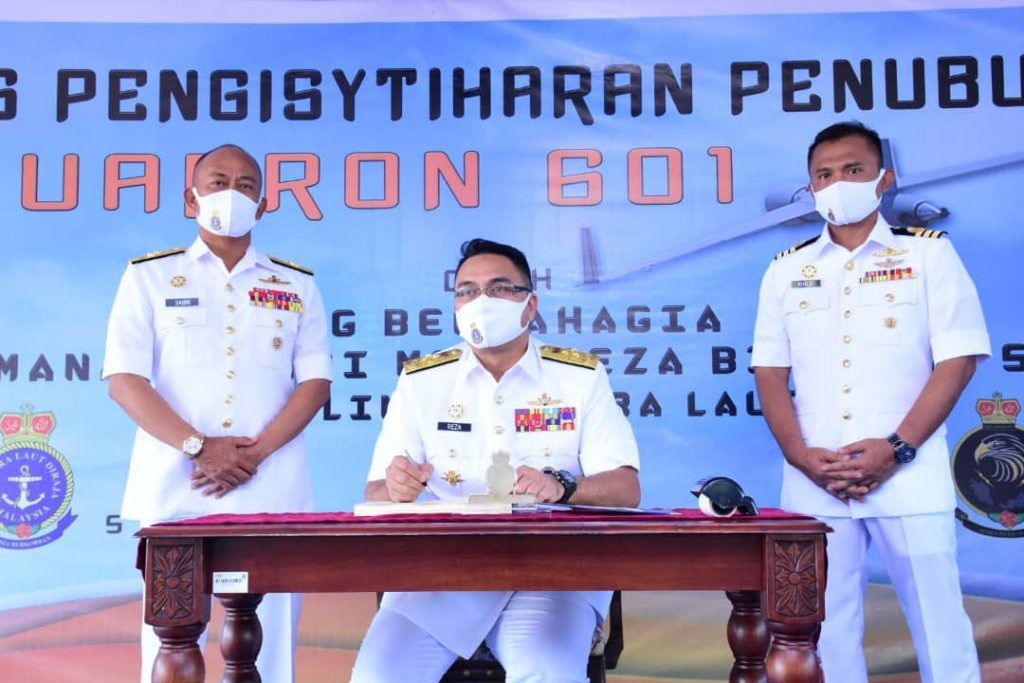 In remarks to members of the press present at the ceremony, Admiral Mohd Reza said that the ScanEagles will be operated over land for the next 12 months, to train squadron members in their operation prior to deployment of the systems onto Royal Malaysian Navy ships. He added that while the ScanEagles are owned and operated by the Navy, they can be used to support other branches or services, like the Royal Malaysian Army or the Malaysian Maritime Enforcement Agency.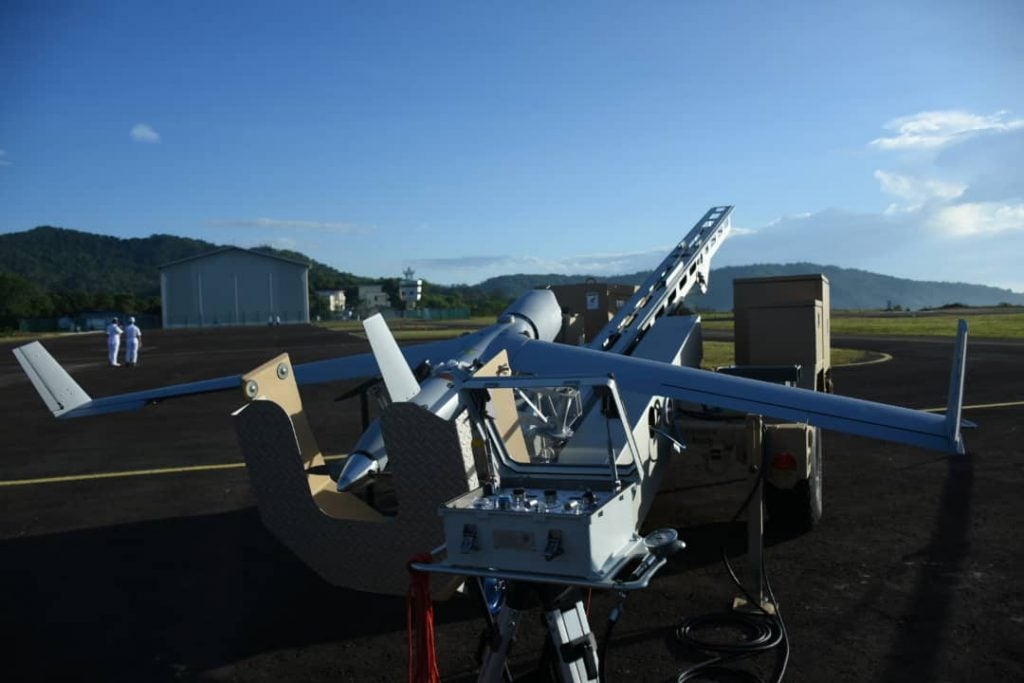 The 601 Squadron currently has 6 ScanEagles, 2 launchers, 2 skyhooks and 3 ground control stations in its inventory, having formally received them in May 2020 after deliveries began in February that year. According to Captain Muzzafar, the squadron will be receiving an additional 12 ScanEagles, with six to be delivered by the middle of this year and a further six delivered by the end of this year or in early 2022.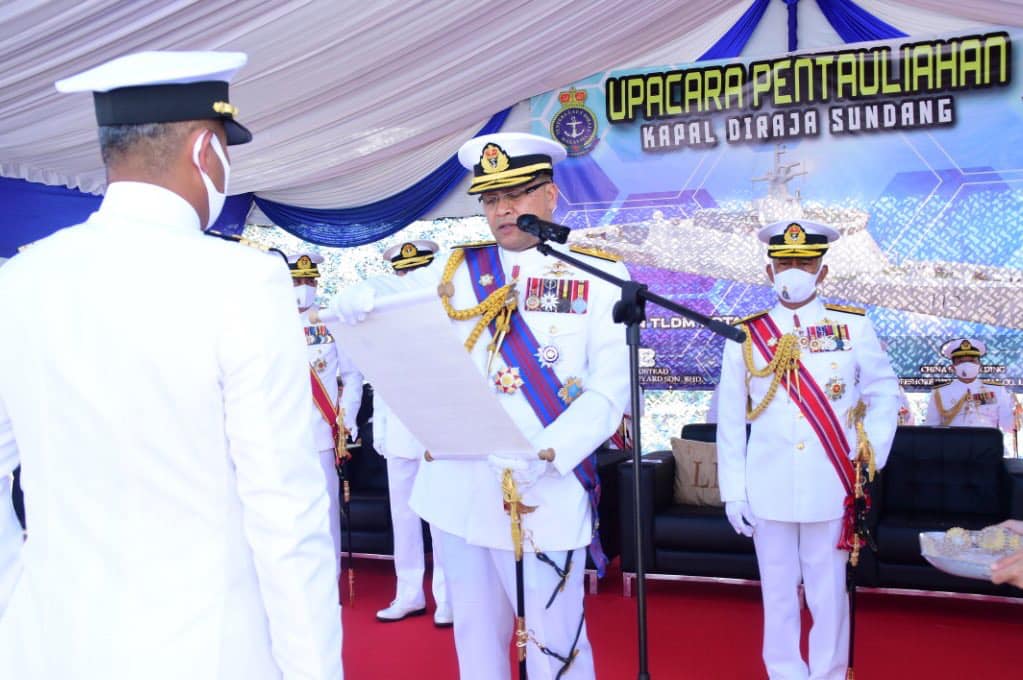 In related news, the Royal Malaysian Navy formally commissioned its second Littoral Mission Ship, the KD Sundang, today. The KD Sundang joins the lead ship of the class, the KD Keris, in the Malaysian Navy's Eastern Fleet, having arrived at its new home base of Sepanggar Naval Base on 21 January. The Navy expects the remaining two Littoral Mission Ships to be delivered in October and December this year, completing one part of its "15 to 5" program.