[IDEX 2021] NIMR Announces Collaboration On JAIS 4×4 Saudi Opportunities
NIMR has announced the signing of a strategic teaming agreement with Saudi Arabian Military Industries (SAMI) at the International Defence Exhibition and Conference 2021. The agreement establishes a framework for future collaboration on the exploration of opportunities for the JAIS 4×4 MRAP in Saudi Arabia, and is the first industrial military collaboration between the United Arab Emirates and Saudi Arabia.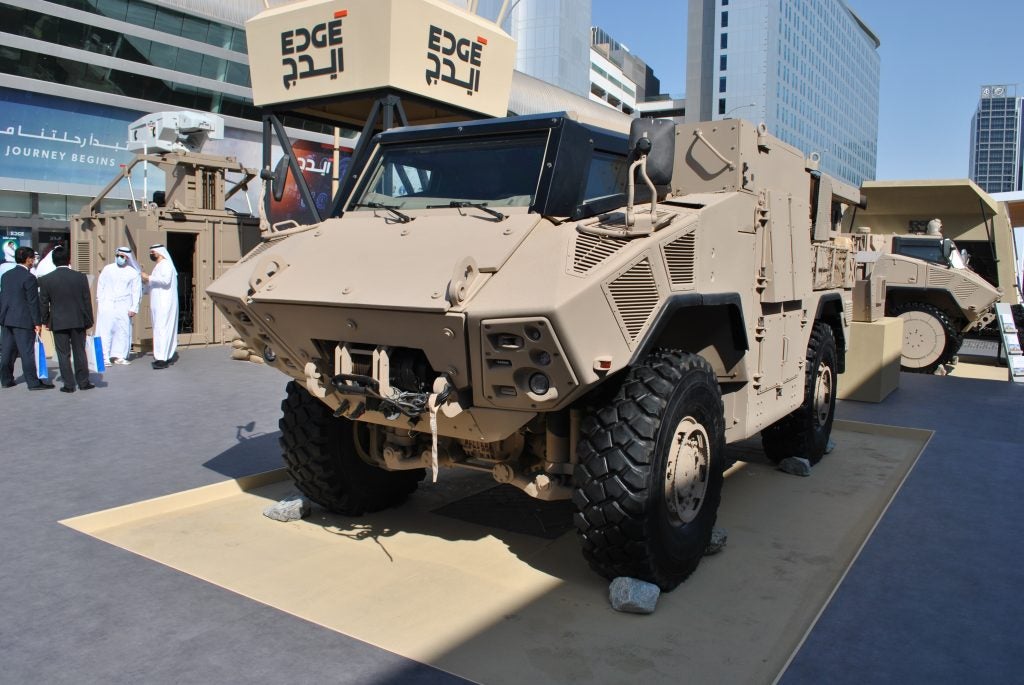 According to EDGE Group, NIMR's parent company, the teaming agreement is the culmination of negotiations between NIMR and SAMI on the terms of a potential partnership. The agreement mandates NIMR to license technology to Saudi Arabia to facilitate local manufacturing of the JAIS 4×4, and to develop Saudi supply chain capabilities to enable said local manufacturing. The company says that this will lay the foundation for a long-term joint venture between NIMR and SAMI, in addition to being aligned "seamlessly" with Saudi goals to localize industry and diversify the Saudi economy under Saudi Vision 2030.

The agreement between NIMR and SAMI was signed by His Excellency Staff Major General Pilot Faris Khalaf Al Mazrouei, Chairman of the NIMR Board, and Eng. Walid Abukhaled, CEO of SAMI. Present at the signing were His Excellency Eng. Ahmed A. Alohali, Governor of the General Authorities for Military Industries (GAMI), His Excellency Turki bin Abdullah Al-Dakhil, Ambassador of the Custodian of the Two Holy Mosques to the UAE, His Excellency Faisal Al Bannai, CEO and Managing Director of EDGE, and other leading representatives of both companies.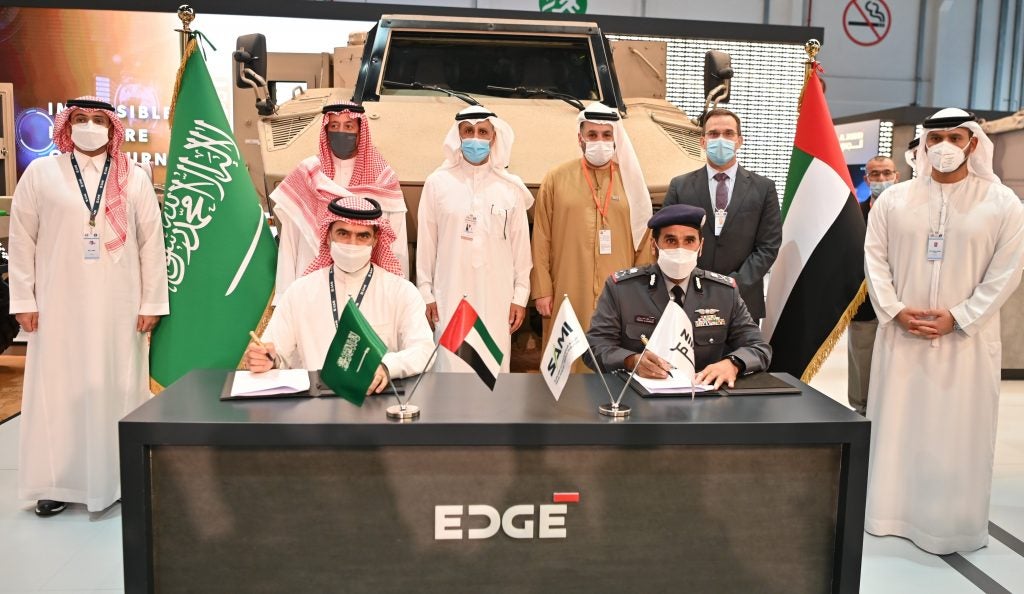 His Excellency Faisal Al Bannai, CEO and Managing Director of EDGE, said of the signing of the agreement: "Fostering strategic relationships is a key pillar of EDGE's strategy, and we look forward to building on this commitment with our colleagues at SAMI. This agreement represents the first military collaboration between Saudi Arabia and the UAE and is a major step in boosting the already robust relations between our respective nations."

The signing of the agreement follows trials of the JAIS 4×4 in Saudi Arabia against a range of other MRAPs, with NIMR saying that the latest generation of the JAIS 4×4's "exceptional performance" in said trials made the collaboration possible. Previous models of the JAIS have already seen combat in Yemen, with a battle-damaged JAIS 4×4 displayed at IDEX 2017 with the caption of "NIMR Saves Lives".