BAE Awarded Contract to Provide Space Force with M-Code GPS
The United States Space Force (USSF) has awarded BAE a $247 million contract to design and manufacture a next-generation military Global Positioning System (GPS) receiver for the organization. The new system will provide improved capabilities for size-and-power constrained military GPS applications, such as those used in precision-guided munitions and battery-powered handheld devices.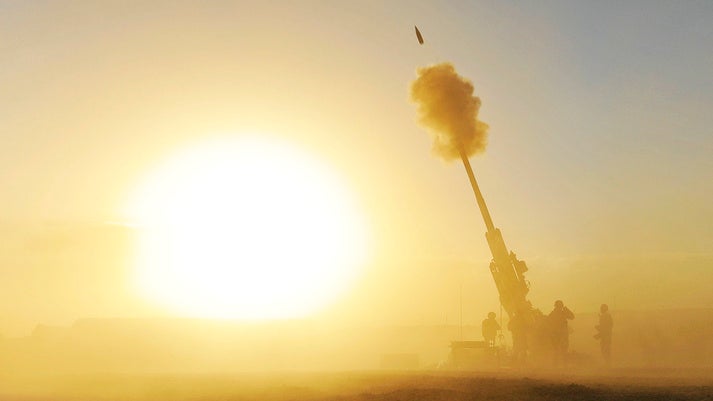 The new GPS will also be designed to utilise the new M-Code signal technology and provide Space Force with reliable positioning, navigation, and timing (PNT) capabilities in contested electromagnetic environments.
M-Code GPS is intended to allow U.S. personnel to operate against high-technology opponents. Appreciating that such potential enemies can jam or spoof existing GPS technology, M-Code has been developed to secure U.S. forces PNT abilities. Designed to allow GPS satellites to beam higher-power, region-specific signals that are less susceptible to disruption, M-Code is regarded as a critical capability. Greg Wild, director of Navigation and Sensor Systems at BAE Systems, said that:
"This program enables us to further develop our core M-Code technology to deliver high-performance, next-generation GPS capabilities. Our M-Code receiver and next-gen ASIC will enable secure and reliable military GPS capabilities in a broader range of platforms."
The decision to purchase the new GPS receivers has been somewhat slow. The U.S. M-Code satellite net achieved operational status in 2020 but despite this only a limited number of M-Code receivers were fielded with U.S. forces. A report last month from the U.S. Government Accountability Office criticised the DoD for not developing suitable GPS receivers in a suitable timeline to make use of the secure navigation system, further stating that it expected widespread use of the system to be several years away.
BAE, however, are now moving to fill the void. The company states it is currently producing M-Code GPS receivers in multiple forms, including the lowest power, smallest form factor M-Code solution available on the market today. Additionally, prototypes are in development for ground, weapons, and airborne mission applications, and the company says its M-Code GPS products are available to U.S. allies via Foreign Military Sales.