Gamer Pilot Scores Kill on Alpha Dogfight Trial Winner AI Falco
A while back we covered some exciting news as Heron Systems' 'Falco' won the DARPA Alpha Dogfight Trials 5-0 against a real-life human pilot in a 1 on one guns-only dogfight. Falco beat out many other AI competitors to achieve the spot as the AI that would face off against a real human pilot and its programmed skill proved to be enough to completely shut out a human pilot who had previously graduated from the prestigious Weapons Instructor Course for the United States Airforce.
A little over two weeks ago Heron Systems and Falco had a surprising result as a gamer pilot by the name of Sungho (Ace) managed to gain a kill on Falco during a simulated battle marking it as the first time a human pilot has gained a kill against Falco.
Former Air Force and Navy Pilot C.W. Lemoine was able to arrange this battle via his "Fight For Honor 2020 DCS Dogfighting Tournament" which is a virtual dogfighting tournament using the video game DCS (Digital Combat Simulator). It was promised that the winner of this tournament would get a chance to face off against the now legendary AI pilot Falco from Heron Systems. Ace managed to outmaneuver the competition during the charitable event and came out on top as the one gamer pilot who would face off against Falco.
C.W. Lemoine (callsign "Mover") featured the full set of 5 dogfights on his YouTube channel and later provided commentary and feedback from Ace as a case by case debrief for each dogfight. While Ace lost the first several battles, this did not deter his resolve and he managed to come out with a single kill during the best of five dogfight.
In a follow-up comment by Heron Systems Inc, they had this to say about the results of the dogfight between Falco and Sungho:
"Hat tip to Sungho. He earned that Ace moniker. We were thrilled with how this went and the results back up our hypothesis. Ace showed that human adaptability and real-time learning that AI does not have (yet). We were happy that Falco did not totally fall apart as Ace honed his approach. Best of 7 would have been interesting 😀 We're editing some analysis we did on Falco's performance vs Ace. Stand by for that."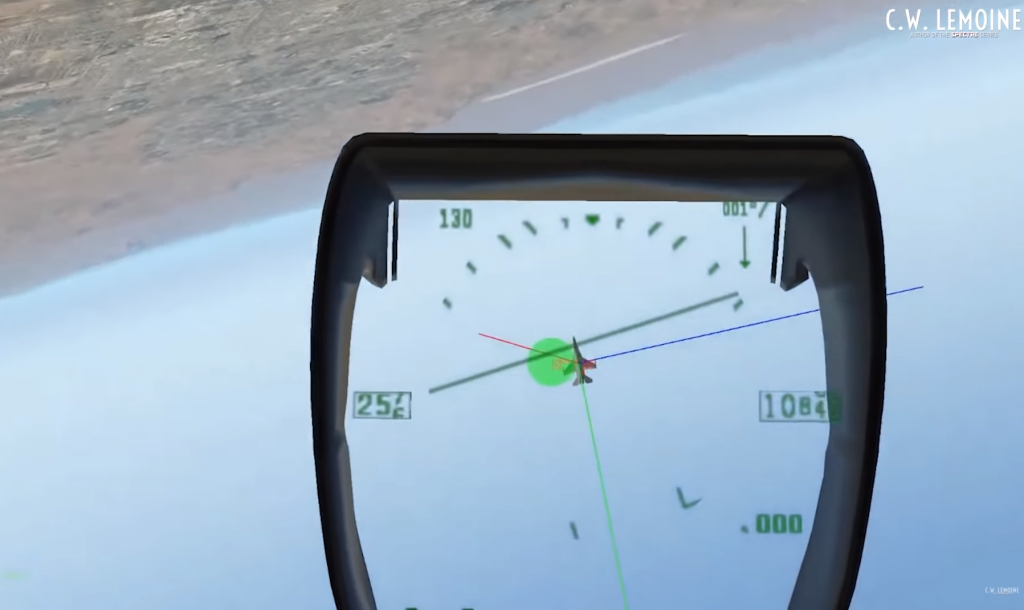 It seems that for now that AI hasn't completely dominated the skies as far as dogfighting goes and it is good to see the strong relationship that real aviators and AI developers have as far as advancing independent automated wingmen. For a full breakdown of the dogfight between Falco and Ace be sure to check out C.W. Lemoine's videos.