India Conducts Successful Tests of Akash-NG Surface to Air Missile
The Indian Defence Research & Development Organisation (DRDO) has successfully conducted the first launch of its next generation Surface-to-Air Missile (SAM) system; the Akash-NG. The test firing occurred at the Integrated Test Range off the coast of Odisha on 25 January.
According to a press release from DRDO the weapon intercepted the target with "textbook precision". During the test, the missile reportedly demonstrated high-G manoeuvres and the new system's guidance, onboard avionics and aerodynamic configuration were all successfully validated.
Designed to be a major improvement on the current model of Akash in service with the Indian Air Force and Army, the 'NG' model is intended for use by the Indian Air Force with the aim of intercepting high-manoeuvring aerial threats which have a low radar signature.
In fact, the Akash-NG missile seems to mainly only share the name of its predecessor, being in fact largely a whole new SAM system. The original Akash was based on the Russian 2K12 Kub (NATO SA-6 "Gainful"). The Akash-NG has a dual-pulse solid rocket motor instead of the original air-breathing solid ramjet engine of the Akash.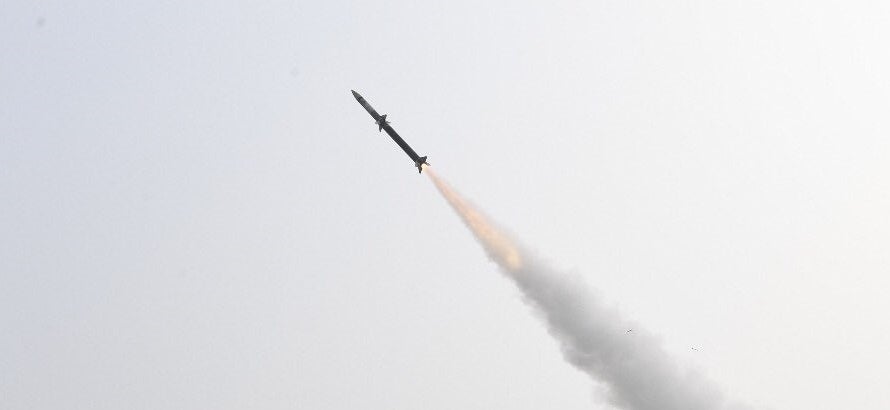 As well as giving the two missiles a quite different look, the rocket is lighter and reportedly more than doubles the overall range from the current Akash's 25 miles (40 km) to 50 miles (80 km). The new system also features an active electronically scanned array Multi-Function Radar (MFR) and optical proximity fuze.
India is very keen to improve the capabilities of its air defenses. With tensions with neighbouring Pakistan and China a regular feature, and both of these fielding increasingly capable aircraft, the Indian military is planning major improvements in their SAM networks. However, the country is finding that it is coming under pressure as it seeks to walk a line between American and Russia.
India is planning to purchase Russian S-400 long range SAMs from Russia in a deal valued at US$ 5.4 billion. But the sanctions placed by the US on NATO ally Turkey after It bought S-400s have caused some concern for the Indians, who are keen to retain their traditional relationship with Russia in defense equipment while at the same time also cementing their growing friendship with America.
With external politics potentially impeding India's defense interests, home-grown weapons like Akash are going to prove even more important to the country's military needs.