Russian Air Force Receives First Production Su-57 Fighter
The Russian Air Force received a significant gift on Christmas day, the first production model Su-57 was delivered on December 25. The delivery comes a year to the day of the original delivery date, with that date missed due to the destruction of the first production Su-57 in a crash the day before it was supposed to be handed over to the Air Force.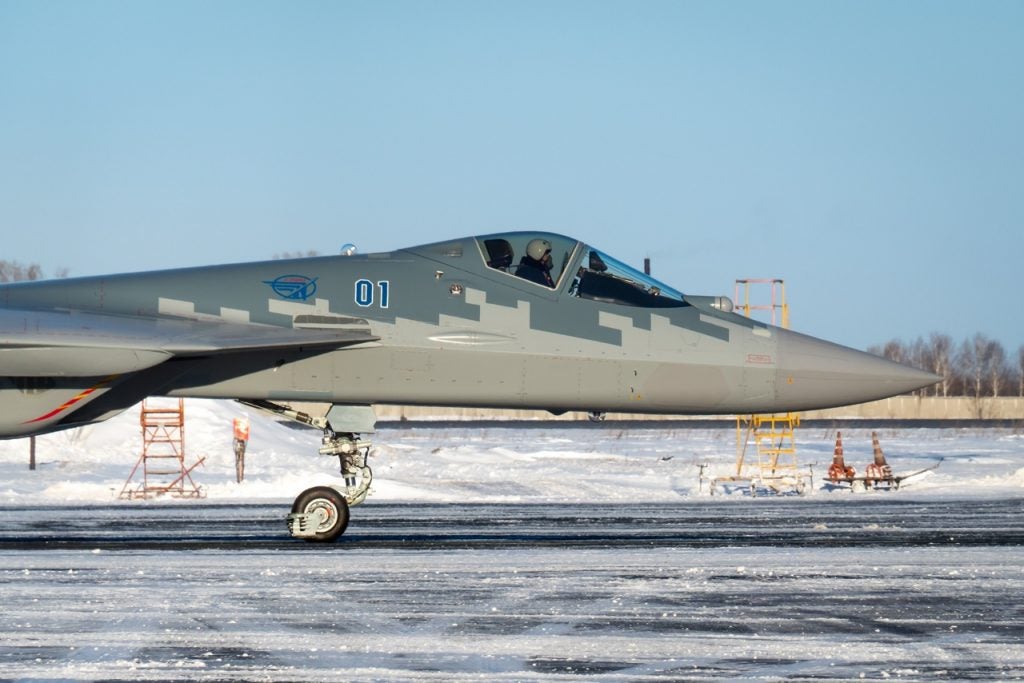 The Su-57, given the bort number Blue 01 like its less fortunate predecessor, arrived at Tolmachevo Airport in Novosibirsk on Christmas Day. Present on its digital camouflage scheme was the logo of the Chkalov State Flight Test Centre in Akhtubinsk, where the Su-57 had been previously undergoing testing like its predecessors. Interestingly, it had yet to receive an Air Force serial number marking as of its arrival in Novosibirsk.

Much like the photographs released of production model Su-57s in various states of assembly, Blue 01 has noticeably better external fit and finish than the ten experimental prototypes that have been undergoing testing since 2010. The comparatively crude external finishings of those prototypes have resulted in much derision about the low observability of the Su-57. While said criticism appears to have been premature, the reasoning for leaving the prototypes in that state has never been explained either.

TASS' sources claim that Blue 01 will be used to test air-launched hypersonic weapons at the Chkalov Centre, with the Su-57 having arrived there in November prior to formal delivery to the Russian Air Force.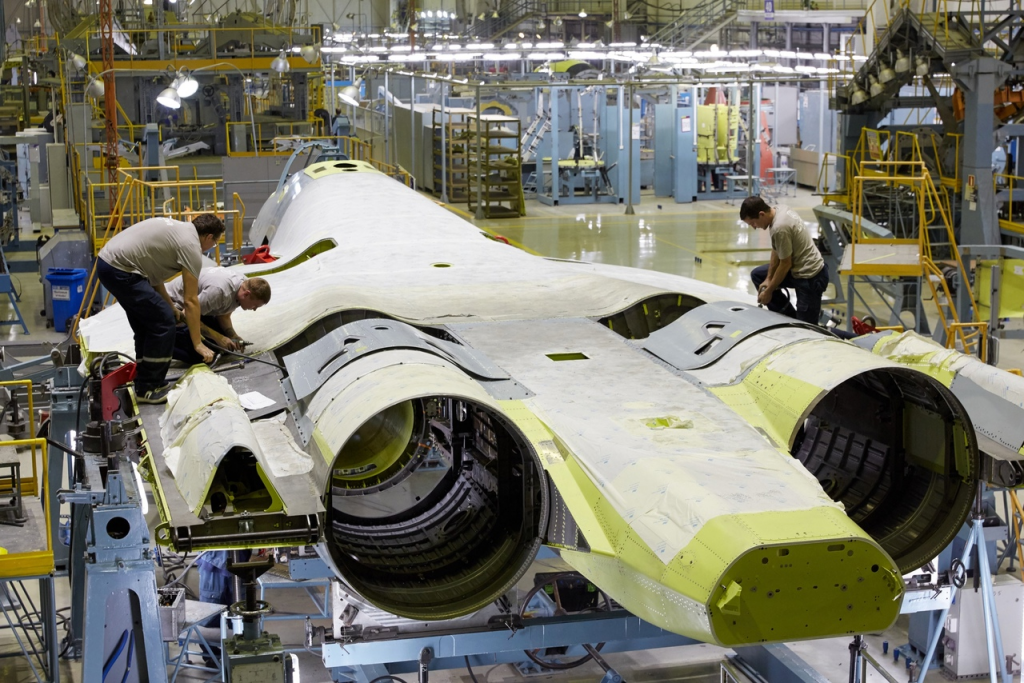 The Russian government plans to have four more Su-57s delivered to the Russian Air Force in 2021, with 22 Su-57s in total delivered by 2024. Sergei Chemezov, CEO of Rostec Corporation, Russia's state technology firm, has said that the "second stage" Izdeliye 30 engine is now undergoing flight testing, expressing hope that it will be installed in a production Su-57 by 2022. The manufacturer of the Su-57, the Komsomolsk-on-Amur Aircraft Plant (KnAAPO), is currently working to expand its facilities to accommodate a higher rate of production as well.