Tensions Rise in Northern Syria as Turkish-backed Forces Attack Positions Around Key Highway City
Tensions soar in the city of Ayn Issa, in Northern Raqqa, between the Turkish-backed Syrian National Army and the Syrian Democratic Forces after the SNA attacked SDF positions east of the city. 17The fighting comes amidst increased threats by the SNA to take over the city which sits on the vital M4 highway.
Fighting was mostly centered around Mushayrifah, just northwest of Ayn Issa and a village which is usually unoccupied by either side. However, on 17 December, the village was entered by members of Ahrar al Sharqiyah, declaring they had captured the village from the SDF. Likewise, the SNA claimed capturing Tinah and al Jahba, both with Tinah being in SNA territory already and al Jahba being another collection of buildings in no-man's land.
However, clashes did not occur until the following morning when elements of the SNA attempted to cross the M4 highway and take SDF positions. Violent fighting which involved shelling for the entire day led to dozens of casualties on both sides.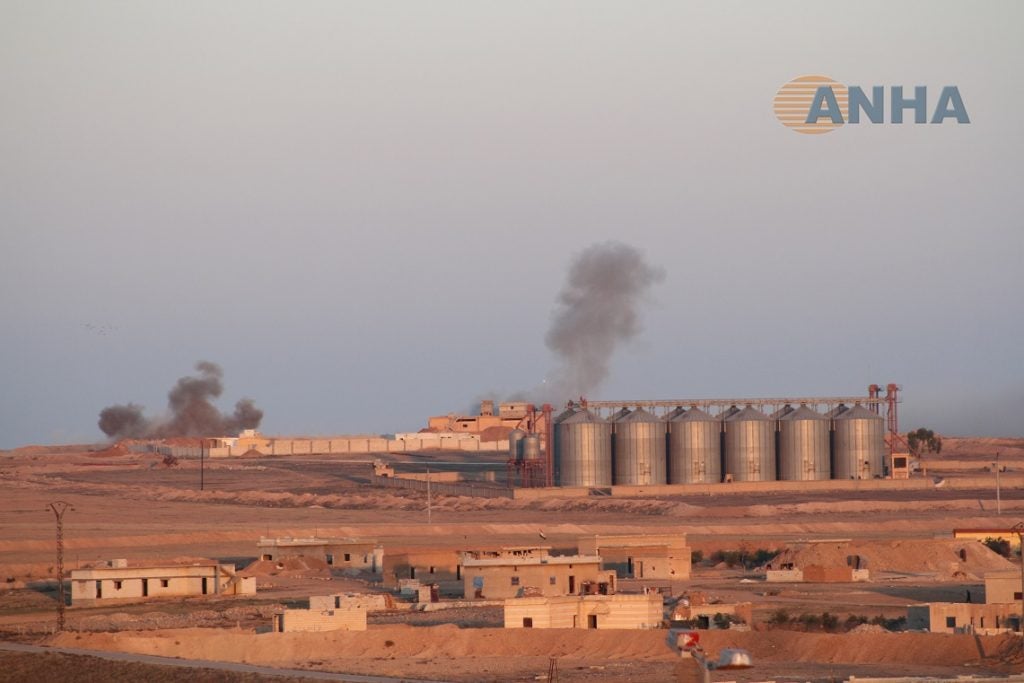 The heavy fighting and shelling led to an exodus of civilians from Ayn Issa who believed that this attack was a new offensive to take the area. However, notably, Turkish forces were not involved in the fighting. Whilst Turkish drones flew overhead and perhaps the artillery was fired by Turkish troops, the attacks by the SNA were only limited to one sector and did not have any form of armored or air support outside of intel.
As a result of the lack of support, by the end of the day the SDF had repulsed attacks on their lines and the SNA had withdrawn from both Mushayrifah and Tinah as the positions are untenable, being so close to the front lines.
This attack, though unsuccessful, shows the vulnerability of the SDF around Ayn Issa, which has led to many in Kurdish media criticizing the Russians who are situated around the city. Russian forces entered the area last year after a deal with the SDF was made where the Syrian Army would occupy much of the border spaces. But this round of fighting was by far the largest since last year, leaving many in suspicion of the motives of the Russians in regards to Ayn Issa, with some SDF officials directly stating that the Russians are working with Turkey in order to ensure the city changes hands to the Syrian Government. The next month of political instability in the United States is critical for this region, as it is unlikely that the current administration will react to "minor" ceasefire violations such as these.