Send-off For the JASDF 301st Tactical Fighter Squadron's Phantom IIs
The Japanese Air Self-Defense Force's 301st Tactical Fighter Squadron held a send-off event today for the squadron's F-4EJ Kai Phantom IIs, commemorating the end of 48 years of service with the Phantom, as well as the beginning of a new chapter in the squadron's history.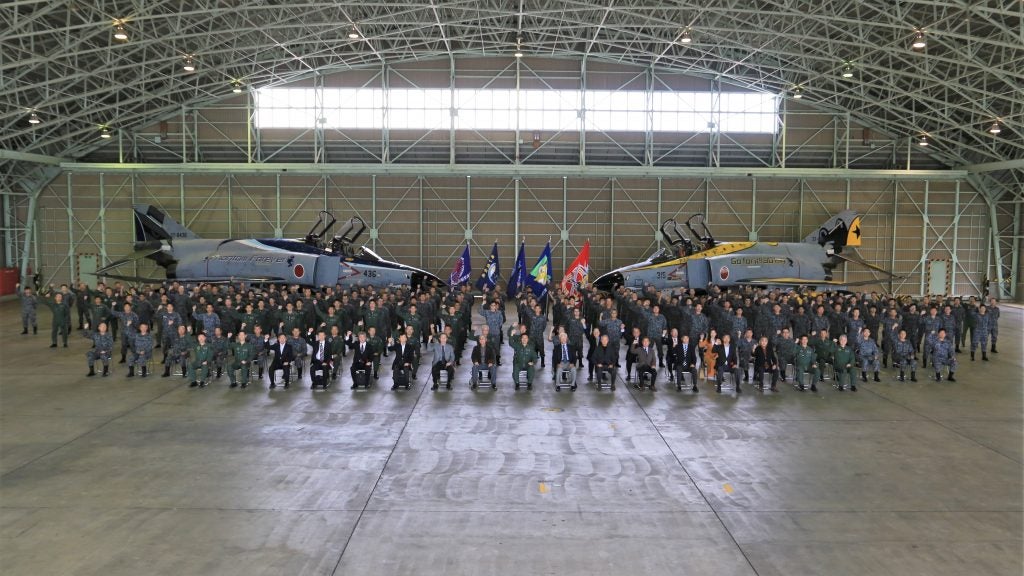 The private send-off event was held in the squadron's hangar at Hyakuri Air Base. In addition to squadron members, previous commanding officers of the 301st Tactical Fighter Squadron, representatives of the base cooperation groups, the commander of the Air Defense Corps, and the Vice Chief of Staff, Joint Staff were guests at the ceremony.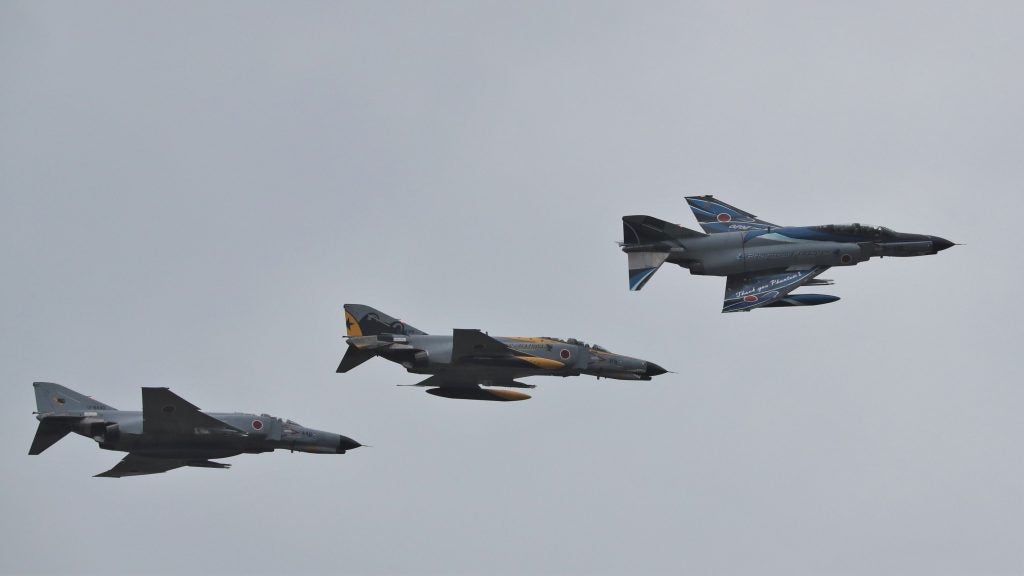 The send-off event follows a JASDF YouTube livestream this morning from Hyakuri Air Base, showing off low altitude training by the Phantoms of the 301st Tactical Fighter Squadron. The one-and-a-half hour long livestream featured the two commemorative Phantom IIs: 436 and 315, as well as 17-8440 (440), the last of 5,195 Phantom IIs ever built.
In the tweet announcing the livestream, the JASDF public affairs office said that the livestream was intended to hopefully limit the amount of planespotters visiting Hyakuri Air Base, reducing the risk of Coronavirus transmission. Planespotters have gathered in larger than usual amounts around the base this week, correctly suspecting that this week could be their last chance to photograph the Phantoms of the 301st Tactical Fighter Squadron in their natural habitat, despite growing daily coronavirus case counts in neighboring Tokyo.

While Phantom operations at Hyakuri may be finally drawing to an end, it's not the last show for the 301st Tactical Fighter Squadron's Phantoms just yet. Iruma Air Base also announced today that a Phantom II from the squadron had arrived at the air base for rehearsals for the JASDF's 2020 Air Review, which will be held at Iruma on 28 November.

Owing to the same Coronavirus concerns, the 2020 Air Review will not be open to the public like in previous years, and there will be no aerobatic displays either. Instead, the Air Review will be livestreamed online, with wreath-laying by the JASDF honor guard, reviews by senior officials, photos and video of JASDF activities and Iruma Air Base staff activities being among the currently announced contents of the livestream.