First MH-47G Block II Chinooks delivered to SOCOM
At the beginning of September, two dozens MH-47G Block II were delivered to US Special Operations Command (SOCOM) as a part of a $265 million contract signed in July to build upgraded Chinooks for the US Special Forces.
The new MH-47G Chinooks were upgraded with improved fuel tanks, a strengthened fuselage, new rotor blades, and an overall increase of torque by 9 percent. All of those modifications increase the lift of MH-47G up to a total of 22,000 pounds. It means that the 160th Special Operations Aviation Regiment (SOAR) will be equipped with more versatile but also much more durable heavy-lift helicopter. The modifications allow the US Army to cut the costs of its maintenance too.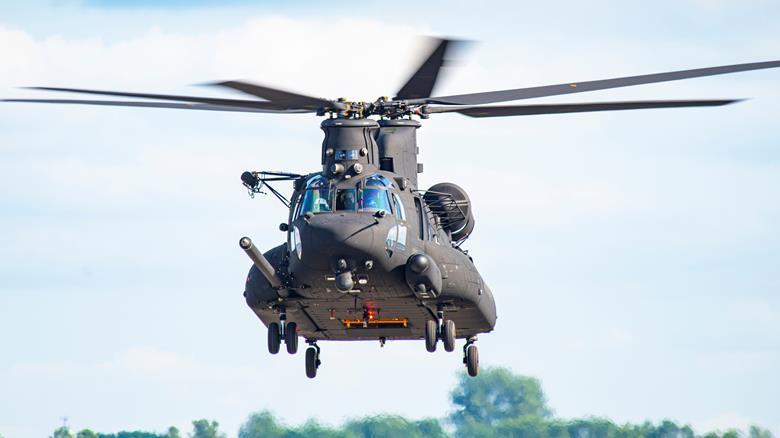 Boeing managed to deliver MH-47G Block II on time, despite the current pandemic. Its factory in Philadelphia, PA, was shut down in April due to the coronavirus outbreak.
The first Chinooks were introduced to the US Army in the early 1960s and saw action in the Vietnam War. Since the 1980s heavily modified Chinooks have been deployed by the 160th SOAR, and have participated in missions like Operation Mount Hope III and has since operated over Mogadishu, over Iraq and Afghanistan.

The aircraft features an improved structure and weight reduction initiatives like lighter fuel pods that increase performance and efficiency. It also boasts a refueling probe and a cutting edge electronic suite that features a forward-looking infrared (FLIR) and electro-optical camera mounted under the helicopter's chin, as well as an AN/APQ-174B 'Silent Knight' multi-mode radar that allows the pilots to fly at very low altitudes in poor weather conditions. With a 58 year legacy the MH-47 lives up to the motto of the 160th SOAR – 'Night Stalkers never quit'.