New Australian Jaeger-C Armed UGV
Australian firm GaardTech, known for their robotic target systems, have announced their first "consumable, multi-role UGV" or unmanned ground vehicle. The wheeled platform, known as the Jaeger-C, can be deployed in three modes; the anti-armour Goliath, the counter-infantry Chariot, and the Gaard to provide flank security and surveillance.
The anti-armour mode is named in obvious homage to the German Goliath of the Second World War, arguably the first unmanned ground vehicle, and designed to detonate near or against enemy armour or fortifications. The Jaeger-C Goliath features an as yet unreleased anti-armour weapon – likely a close range explosively formed projectile.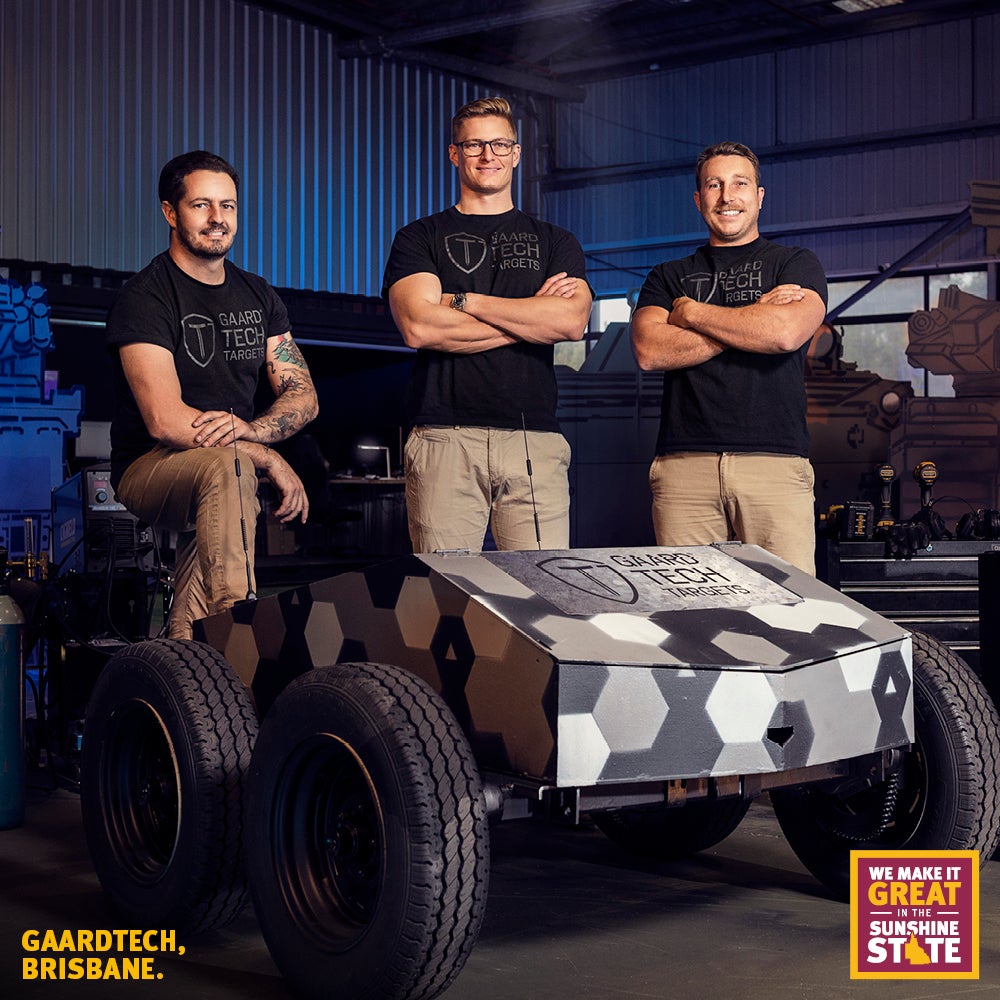 According to GaardTech, the Jaeger-C can respond to enemy action, using the mode most suitable for the situation; "Chariot is about harassing and charging at arms combatants until they drop their weapons. Gaard is the long term watch mode, which could lead to either Goliath or Chariot." The weapon platform utilized by the Chariot mode is also yet to be revealed but is likely a 7.62x51mm FN MAG58 or similar medium machine gun.
The platform, in a move that will no doubt cause controversy, can operate autonomously or via direct human control. GaardTech notes control is "Human approved, or autonomously with image analysis and trained models linked to robotic actions."
GaardTech are a veteran owned and operated company which has specialised in robot targets and flat-pack 2D steel vehicle recognition targets, winning contracts with the Australian Army and RAAF and securing their first export order with the UK MoD. Last year the firm unveiled their 3D robotic tank target styled after the T-80. Video of the robot tank target is available on YouTube.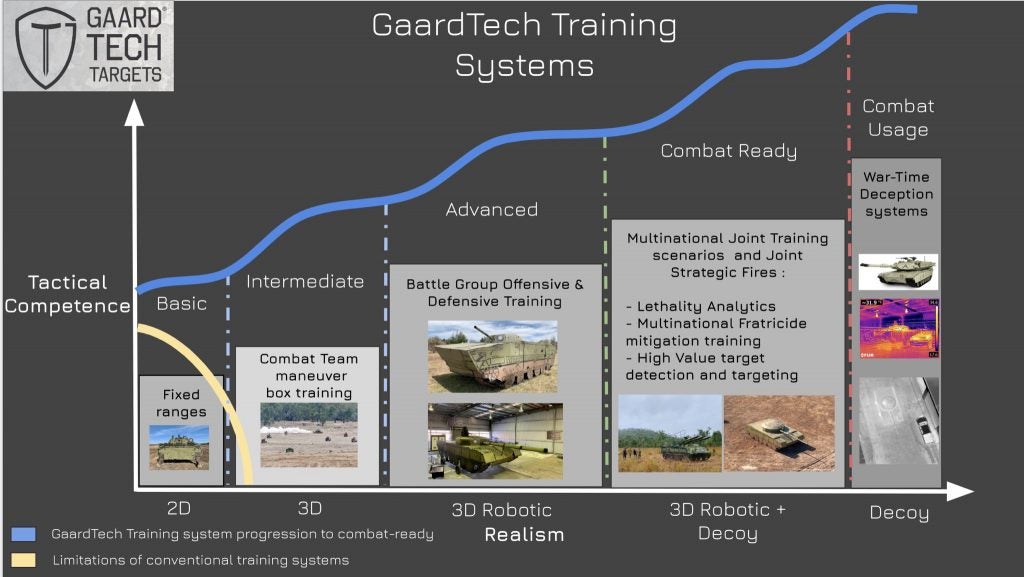 Along with speeds of up to 30 kilometers an hour, the tank target contains active thermal cells making training that much more realistic when viewed through thermal imagers. The company adds that; "Additionally, they can be fitted with our Electronic Warfare Elements (4G, 3G, GSM, WIFI, Bluetooth, VHF, UHF) and passive radar signatures."