U.S. Air Force to Begin Procurement for ARES F-22 Modernization Program
The U.S. Air Force will soon begin procurement for its Advanced Raptor Enhancement and Sustainment (ARES) program aiming to modernize the Lockheed Martin F-22 fighter jet.

The U.S. Air Force Life Cycle Management Center (AFLCMC) published a pre-solicitation synopsis on the beta.sam.gov government website for federal contract listings on the 19th August. The listing notes that Lockheed Martin Aeronautics (LMA) is the sole designer, developer, and manufacturer of the F-22 Raptor fighter jet and would be the only company capable of fulfilling the Air Force's needs.

The synopsis itself does not mean the government is guaranteed to sign any contract, but serves as market research, published solely for the purpose of gathering information and planning. If a procurement is achieved, the Department of the Air Force, the Air Force Material Command (AFMC), AFLCMC, Fighters & Advanced Aircraft Directorate, F-22 Program Office, and Wright-Patterson Air Force Base in Ohio would be contracting LMA to provide enterprise management, hardware and software modernization and sustainment, Combined Test Force support and new system labs, and modernization of trainers.

"The proposed contract is a follow-on effort to the Raptor Enhancement, Development, and Integration II (REDI II) contract and will satisfy future modernization requirements, enterprise management, and select sustainment requirements to improve efficiencies within the F-22 program. It is contemplated that the ID/IQ contract will be awarded by June 2021 with a base ordering period of 5 years and a 5 year option."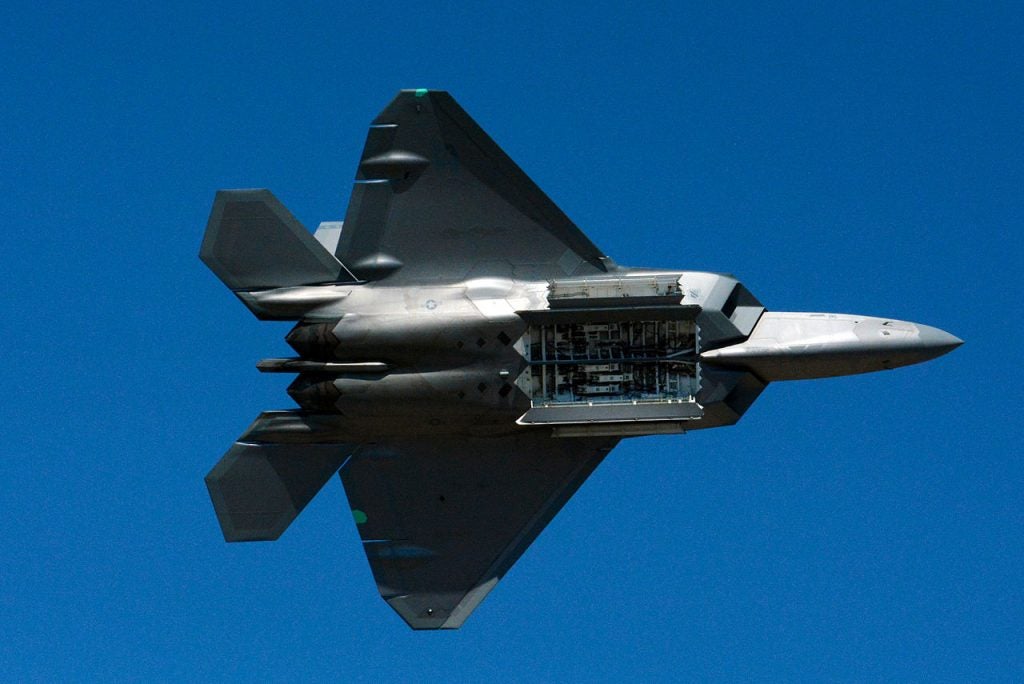 While the F-22 Advanced Tactical Fighter program was discontinued in favor of the F-35 Joint Strike Fighter, the F-22 still holds a very strategic position in the U.S Air Force's arsenal of weapons. The air superiority fighter continues to have a smaller radar signature than even the F-35 and subsequently is not available for sale even to the US's closest allies by law. Since it entered service in 2003, the F-22 received continued upgrades that improved its avionics, life support systems, and added new air-to-air and air-to-ground munitions.