Official Delivery of First Blue Angels Super Hornet
On 27 July, the U.S. Navy's Blue Angels' first Boeing F/A-18E Super Hornet was delivered to Naval Air Station Pensacola. The Super Hornet was flown by Captain Eric Doyle, director of the Blue Angels Super Hornet transition team, on a 350-mile flight from Boeing's Cecil Field facility in Jacksonville, Florida.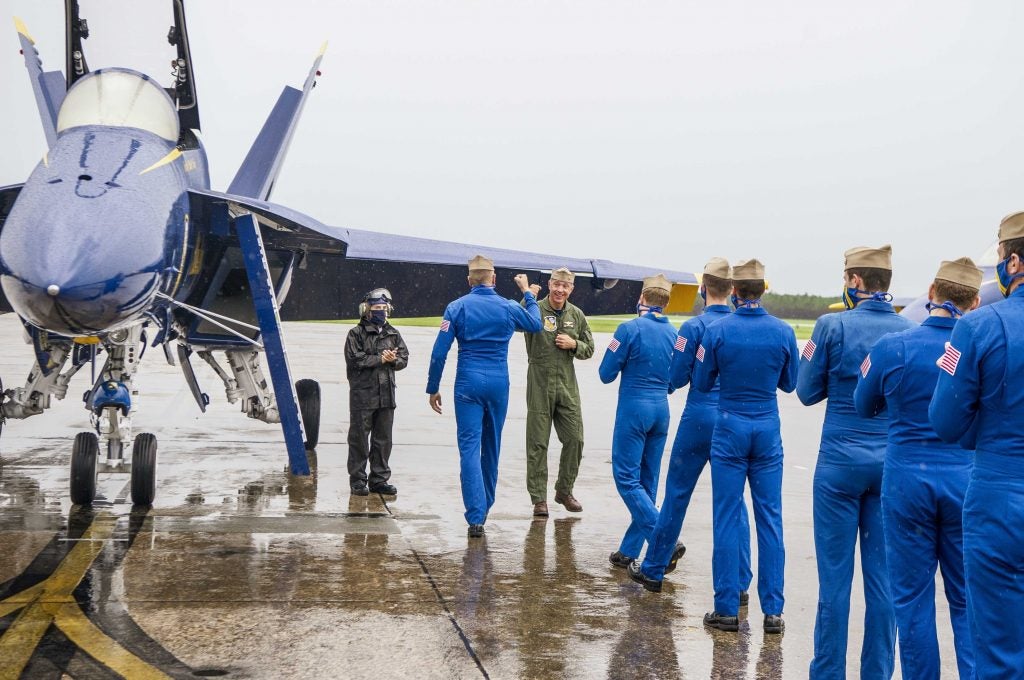 Commander Brian Kesselring, commanding officer and flight leader of the Blue Angels said in a statement:
"We would like to especially thank the teams at Boeing, Chief of Naval Air Training Command, Naval Air Systems Command, Fleet Readiness Center Southeast, and Naval Supply Systems Command Weapons Systems Support. The success of this mission was a direct reflection of their hard work."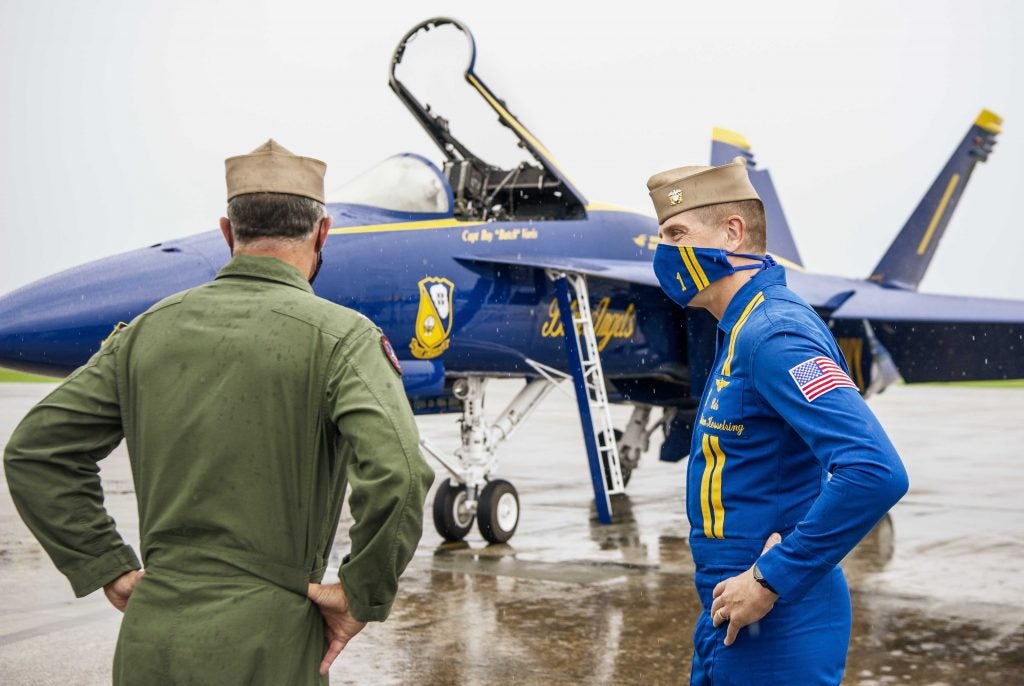 The U.S. Navy awarded Boeing a contract in 2018 for the modification of nine F/A-18Es and two F/A-18Fs for the Blue Angels. In addition to their signature blue and gold livery, other modifications to the aircraft include the addition of an oil tank for the smoke-generation system, fuel systems that allow extended inverted flight, flight computer software changes and adjustments of the aircraft's center of gravity following the removal of weapons systems like the nose-mounted M61 Vulcan cannon. Modification work is carried out at Cecil Field, with the aircraft used being some of the oldest Super Hornets currently in service with the US Navy, as is the norm with aircraft selected for modification for aerobatic display teams.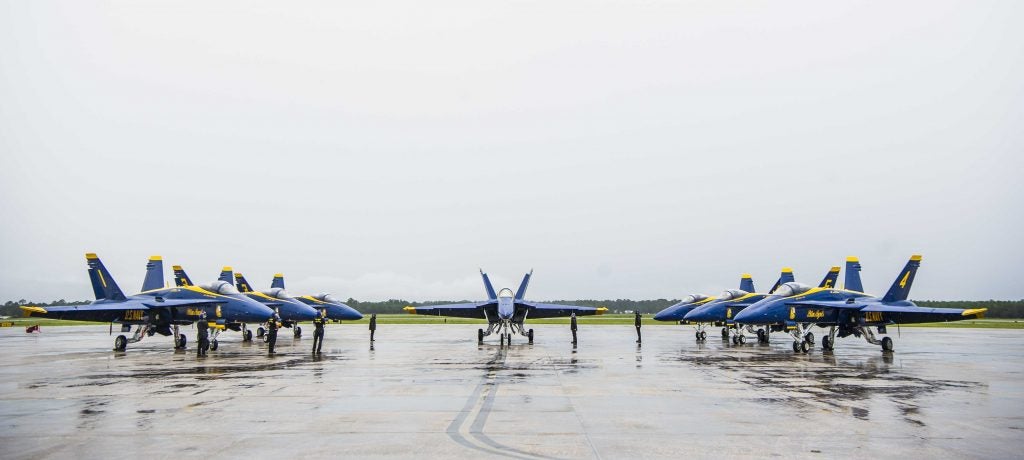 All 11 aircraft are currently planned to be delivered by the end of this year, with 2021 intended to be the first Blue Angels season in the Super Hornet. The delivery marks the beginning of the end of the legacy Hornet's 34 years of service with the Blue Angels. However, it is hoped that the improved performance of the Super Hornets will make for shows that are "safer to fly but more enjoyable to the crowd", something Blue Angels fans are certainly looking forward to, even as the COVID-19 pandemic continues to cause uncertainty over upcoming airshow schedules.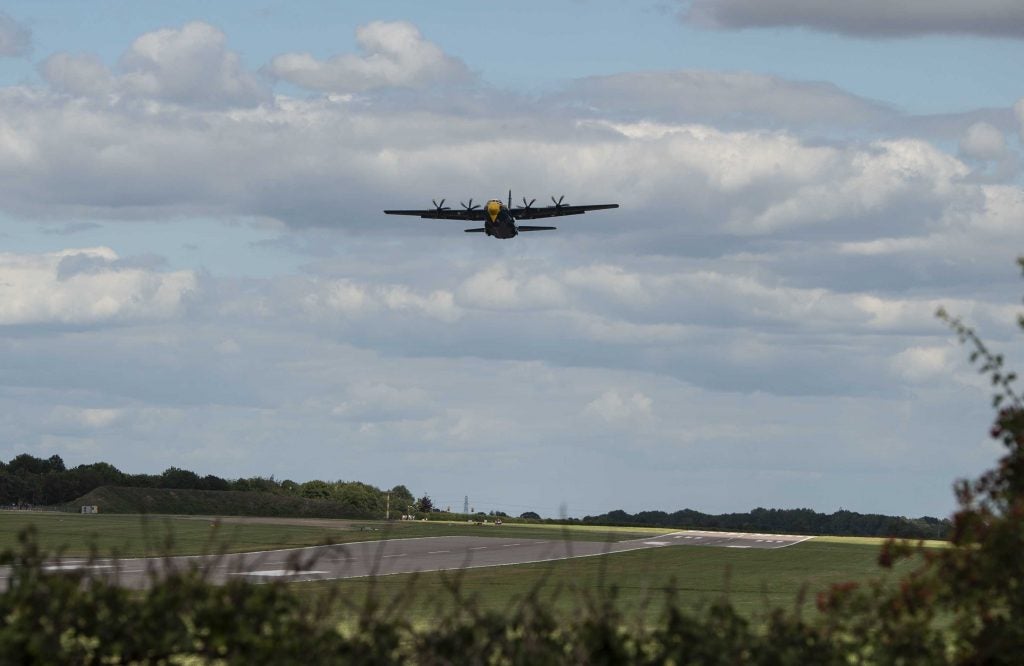 In related news, the Blue Angels' new "Fat Albert" C-130J conducted its second functional check flight over the UK today. The functional check flight is part of a series of scheduled maintenance checks to verify the condition of the ex-Royal Air Force C-130J prior to its transatlantic flight back to the United States. In addition to providing logistical support to the Blue Angels, Fat Albert will eventually join Blue Angels demonstrations like its predecessor.