JCB to Provide US Army With Additional New Machines
Back in 2017, JCB announced that the US Army had placed a $142 million contract for the provision of 1,600 'light capacity rough terrain forklifts' that were adapted from their loadall platform already in wide use with commercial organisations around the world.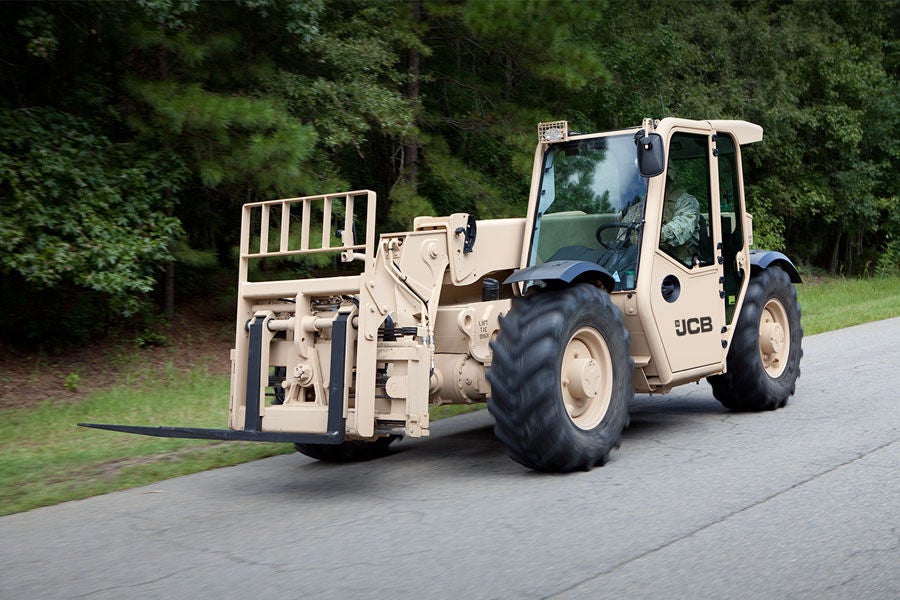 July 2020 saw JCB once again announce a large supply to the US Army and US Marine Corps; this time 400 backhoe 'High Mobility Engineer Excavators (HMEE)'. They had already provided 1,200 excavators since 2002 when the design was first developed, alongside the customer, so this order of 400 further provides a long term relationship and, possibly even more important for the company and the US Government, consistent supply from JCB's production facility in Savannah, Georgia. The HMEE is described as being able to drive at 55mph whilst weighing 17.5 tonnes. It is certified as an airdrop vehicle and is also available with added armour for use.
The fact that these are military-off-the-shelf products gives the US Army and JCB long-term confidence about supply chain support and the close relationship that these machines have with their commercial-off-the-shelf designs (many being a derivate of) means that the supply chain is likely to last longer than the military contracts that may be in place. The global reach of JCB may also mean that supplies of critical parts (particularly common drivetrain components) may be found from local sources rather than relying on reach-back into the Georgia production facility.
JCB's webpage on their range of defence products cites 3,500 units across 50 nations but with this order, they are surely going to increase that number or it implies that the other 49 countries outside the US have merely one or two machines each.