Ireland Contemplates Buying New Interceptor Aircraft
The Irish government has indicated it is considering acquiring new jet fighters to provide for the country's air defense needs. If followed through, this will be the first time that Ireland has actually had dedicated interceptor aircraft since the retirement of a handful of Supermarine Seafire aircraft in 1955!
The latest Department of Defence Equipment Development Plan states that there is '…no definite commitment to pursue, or an associated time-frame…' for any such acquisition, but the fact that the Irish are even contemplating the need for an interceptor – in addition to the ancillary support and control and command infrastructure that would be required – is unusual.
The Irish Air Corps is primarily focused on a maritime patrol role, with currently only 8 Pilatus PC-9 trainer aircraft capable of any notional combat role as light ground attack aircraft.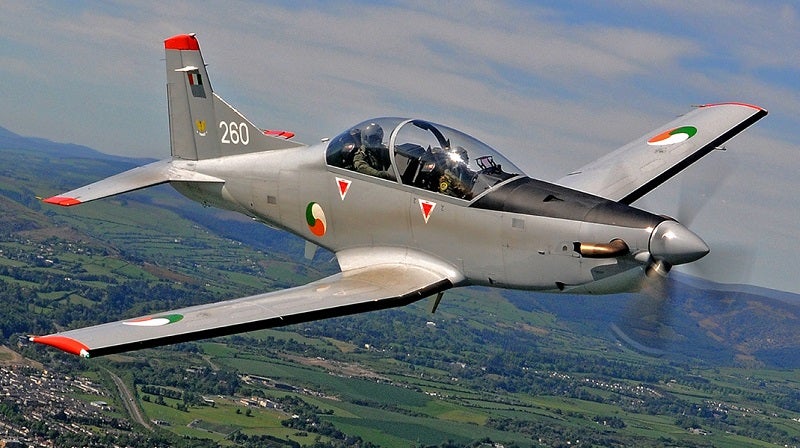 Ireland has long followed a policy of neutrality in international affairs and as a result, has concentrated on using its military in endeavours such as peace keeping missions with the U.N.
Air defence was rarely a major concern and the most formidable aircraft the Air Corps ever flew were six Fouga Magister jet trainers that operated between 1975 and 1999.
However, Ireland is now facing regular Russian probing that has presented a threat to air traffic around the country's coastline. With Ireland neutral and not a member of NATO, it seems that Russia has taken to using these probes to put pressure on British air defences by effectively approaching from behind the main NATO air defence zones.
In the last ten years, multiple incursions by Russian bombers have occurred in the air space around Ireland. A particularly serious event occurred in 2015 when two Russian aircraft, flying without their transponders activated, caused disruption to trans-Atlantic air travel as aircraft had to be diverted to avoid them. In addition, one such incident reportedly involved a nuclear armed aircraft.
Complaints to Moscow get minimal reaction and Russian Bear and Blackjack bombers now routinely approach Irish air space. In response, the British and Irish reached an agreement that the Royal Air Force would conduct armed operations inside Irish sovereign or Irish-controlled airspace. RAF Typhoons have carried out several interceptions of Russian aircraft around Irish territory as a result.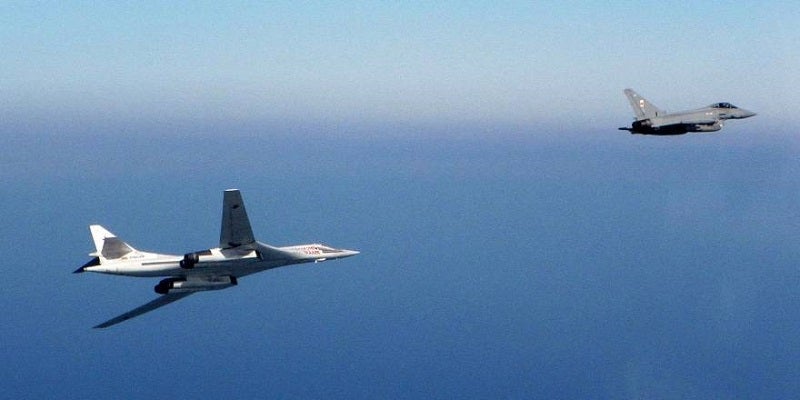 This has caused some comment in Ireland, understandable in the light of the history between that country and the U.K., and the issue of Ireland's air defense has been increasingly coming into focus as a result.
In February 2020 Maj. Gen. Ralph James, a former head of the Irish Air Corps, told the Irish Times newspaper that about 16 jet fighters with three crews each would be required to implement a full air defense capability. This would also need the creation of a whole infrastructure to support this force if a 24-hour interceptor capability was to be achieved.
Though only at a very preliminary stage it now looks like the Irish government are at least acknowledging that the political costs of relying on the British for their air defense may soon exceed the financial one of having their own.