Israel Launches the Sky Printer, a Surveillance Drone Made From Paper
Israel Aerospace Industries (IAI) and the Israeli Defense Ministry have successfully produced the world's first unmanned aerial vehicle (UAV) entirely produced using 3D printing technology and with a body mostly made out of paper.
The new "Sky Printer" drone, launched earlier this month, completed its first successful test flight back in December 2019, with all of its 26 components being produced using a 3D printer.
"When the need arises in the field we can print a drone within a few hours and at a very low cost," explained Neta Blum, the leader of the UAV printed project at the Israeli Ministry of Defense.
The Sky Printer measures in at 5 feet 5 inches in length (1.65 meters) and 4 feet 11 inches (1.5 meters) wide. The Sky Printer can carry up to fifteen pounds (7 kilos) of payload, allowing it to function as a reconnaissance drone or carry other military gear or weapons, giving it a greater range of utility. It's the first of several models developed by the Israeli Ministry of Defense's Weapons Development Directorate. The Israeli Air Force is also reportedly interested in deploying it.
A notable feature of the Sky Printer is how little noise is emitted by its motor compared to drones currently in service with the Israeli Air Force. This gives the Sky Printer increased effectiveness in settings requiring stealth capabilities. In addition, the material the drone's body is mostly made of is both lightweight, allowing greater range, and has a lower radar single reflection.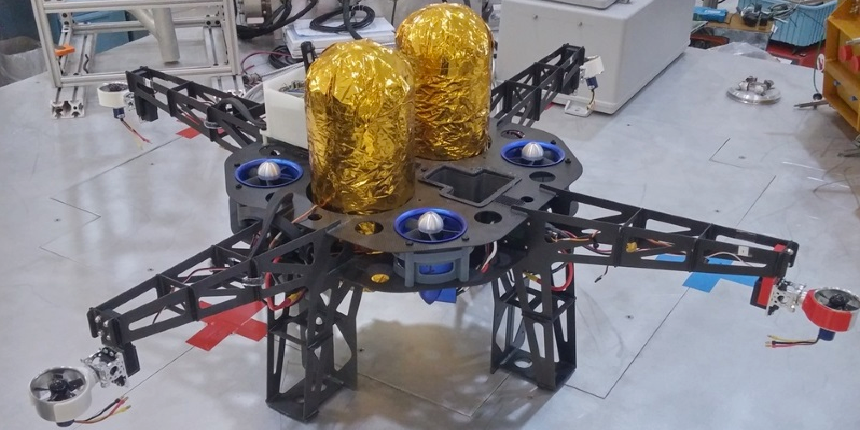 The development of the Sky Printer is part of growing global trends towards developing and deploying more drones in increasingly varied roles and moving production towards 3D printing. The drone's 3D printed motor is not the first of its kind, several aerospace companies, as well as NASA, are currently experimenting with 3D printing drones, NASA having already produced a functioning 3D printed spacecraft engine.