US Accuses Russia of Deploying Combat Aircraft to Aid Libyan Warlord Following Setbacks
The United States Africa Command (USAFRICOM) has accused Russia of transferring several combat aircraft to Libya to support Wagner Group, a Russian private military contractor (PMC) company, which is operating in support of warlord Khalifa Haftar's self styled Libyan National Army (LNA). AFRICOM has shared still imagery of MiG-29 Fulcrums and Su-24 Fencers in flight, as well as satellite imagery of a MiG-29 parked at an LNA-controlled airbase.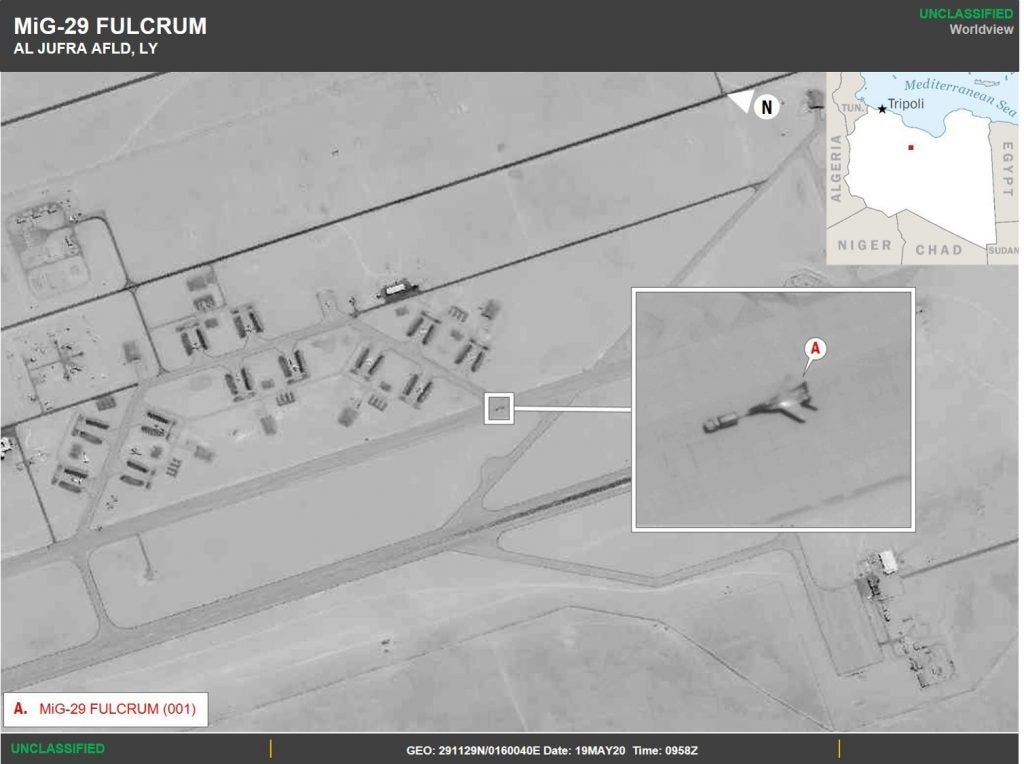 According to an assessment released by AFRICOM, the aircraft were delivered from Russia, with a stopover in Syria for repainting to mask their Russian origins. AFRICOM believes that the aircraft will be used for close air support and offensive fires in support of Wagner PMC forces. Wagner forces have been part of the battle for Tripoli for some time, and AFRICOM has suspected Wagner responsibility for the apparent downing of an American MQ-9 Reaper over Tripoli in November last year.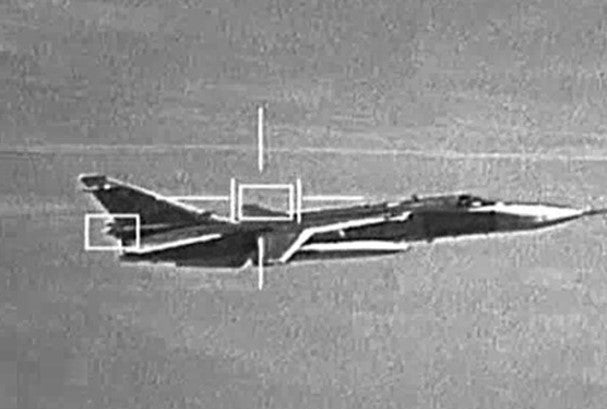 U.S. Army Gen. Stephen Townsend, commander, U.S. Africa Command commented on the aircraft deployment, saying:
Russia is clearly trying to tip the scales in its favor in Libya. Just like I saw them doing in Syria, they are expanding their military footprint in Africa using government-supported mercenary groups like Wagner.

For too long, Russia has denied the full extent of its involvement in the ongoing Libyan conflict. Well, there is no denying it now. We watched as Russia flew fourth generation jet fighters to Libya – every step of the way. Neither the LNA nor private military companies can arm, operate and sustain these fighters without state support – support they are getting from Russia.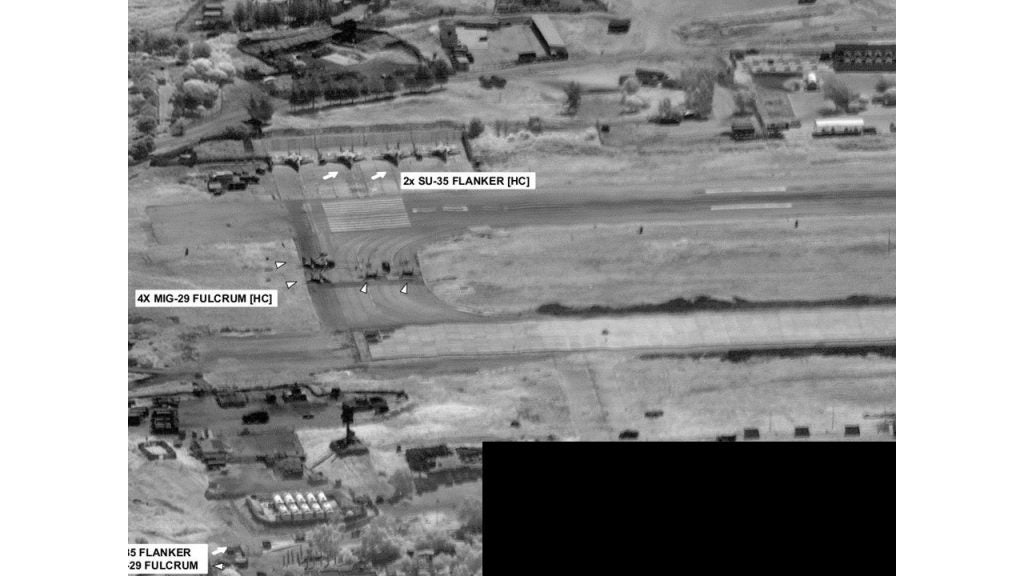 U.S. Air Force Gen. Jeff Harrigian, commander, U.S. Air Forces in Europe-Air Forces Africa commented as well, saying:
If Russia seizes basing on Libya's coast, the next logical step is they deploy permanent long-range anti-access area denial (A2AD) capabilities. If that day comes, it will create very real security concerns on Europe's southern flank.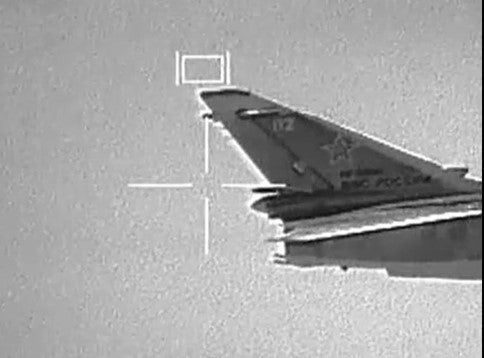 The deployment of the combat aircraft follows over a week of battlefield defeats for the LNA, notably the capture of al-Watiya Airbase south of Tripoli on 18 May by forces aligned with the internationally recognized Government of National Accord. The airbase served as a major base for LNA forces fighting for the capital, and had become a priority target for GNA forces revitalized after increased Turkish support for the GNA. While earlier GNA attacks were repelled, sustained drone strikes, including attacks on the Pantsir-S1 short range air defense systems at the airbase, drove the remaining LNA fighters to flee the airbase, leaving behind large amounts of supplies and equipment in the process.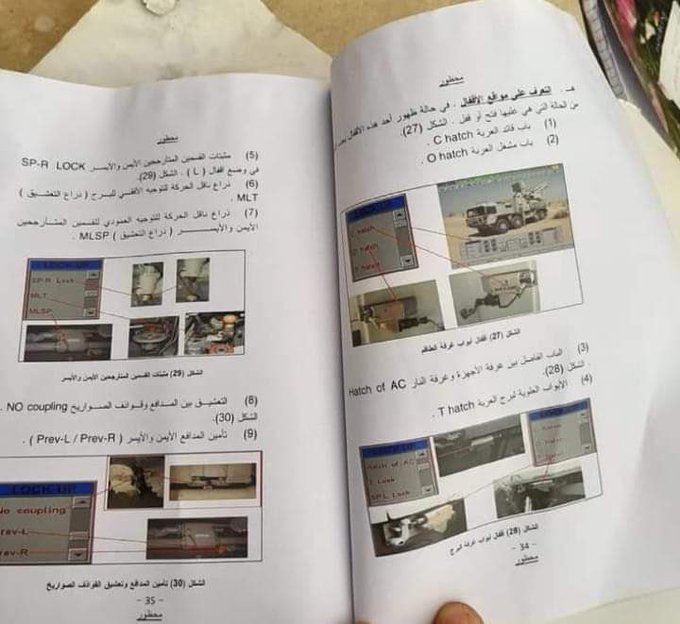 Alongside caches of ammunition and other supplies, two damaged Pantsir-S1s were discovered abandoned at the airbase, after the GNA had claimed their destruction in drone strikes. One of the Pantsir-S1s appears to be superficially undamaged save for scorch marks, possibly due to the micromunitions used by the Turkish-made TB2 UCAVs that attacked it and other targets on the base. This raises the question as to whether the micromunitions was capable of mission killing it and other Pantsir-S1s hit, or if the LNA retreat was truly that disorganized. An even more interesting discovery was an Arabic operators' manual for the Pantsir, complete with instructional graphics.
In addition to the two Pantsir-S1s at al-Watiya, the GNA has claimed the destruction of five more Pantsir-S1s in a 48 hour period around the capture of the airbase. Three Pantsir-S1s are claimed destroyed around Tarhouna, one in al-Wishka and one in southern Sirte. As of 23 May, the GNA has captured the Hamza, Yarmouk and Sarakeeh military camps in southern Tripoli, making large advances towards pushing back Haftar's forces to their initial positions when their Tripoli offensive was first launched. 
In response to their significant setbacks, the LNA has threatened the "largest aerial campaign in Libyan history". The GNA accused the LNA of receiving six MiG-29 Fulcrums and two Su-24 Fencers from Syria and the UN is similarly investigating the claims. It would appear that the US photographs have dispelled any doubt as to the veracity of the claims. While the MiG-29 is largely limited to using a variety of unguided air to ground munitions, such a blunt tool would be in keeping with LNA habits of indiscriminately shelling civilian dwellings following battlefield defeats. Another possible, perhaps more practical, use would be to try to succeed where the Pantsir-S1s have failed, and deny air superiority to the GNA UCAV fleet so critical to their latest successes, leaving air support to the more specialised Fencers.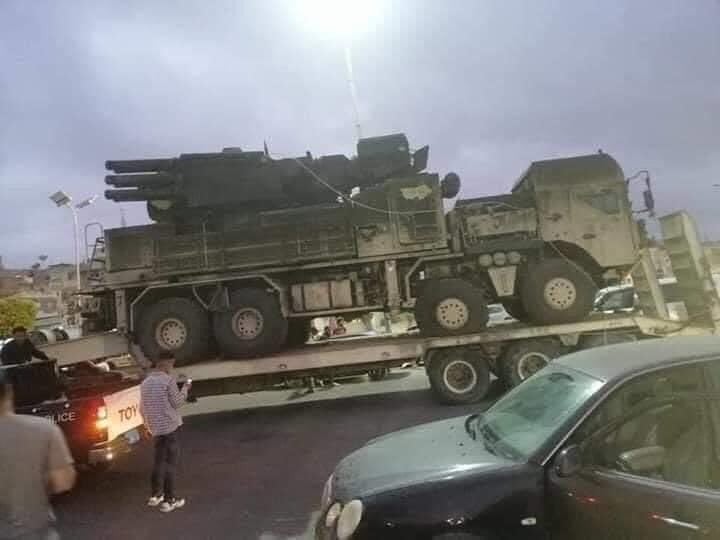 The diplomatic or kinetic fallout of this latest move remains to be seen. Turkey and the GNA have long accused the European Union of singling them out for supplying arms to the GNA while ignoring arms supplies to the LNA from Egypt, Russia and the UAE, claims further bolstered by the capture of the UAE-supplied Pantsir-S1s at al-Watiyah. Additionally, the LNA has benefited from tacit diplomatic support from France. Now that the LNA has overt instead of covert support (even if it was an open secret) from a permanent member of the UN Security Council, it is difficult to see how any UN resolution condemning this or working to stop it could be possessed of teeth, much like in Syria.
NATO is similarly split, with Turkey and Italy supporting the GNA, and France and Greece in the LNA corner. While the US has expressed concern over developments in Libya many times, it remains to be seen as to whether it is willing to play tiebreaker for such an impasse, especially as Secretary of State Pompeo's latest phone call to GNA Prime Minister Fayez al-Sarraj emphasized a "return to political dialogue", something the GNA's foes appear disinterested in.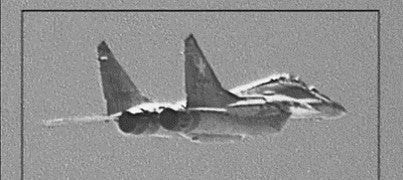 Reports of the withdrawal of Russian Wagner private military contractors from the southern Tripoli frontlines now seem like a move to regroup instead of the loss of faith by one of Haftar's patrons. Wagner support for Haftar's Tripoli offensive had continued despite Haftar spurning Russian pressure to sign a ceasefire in January, giving credence to the idea that Haftar's "bridges don't burn". It appears that the 76 year old warlord is prepared to quite literally succeed or die trying to rule all of Libya.