UAE Cleared To Purchase Over 4,500 US MRAPs
The US State Department has cleared the potential sale of some 4,569 MRAP (mine resistant, ambush protected) platforms to the government of the United Arab Emirates (UAE).
The Defense Security Cooperation Agency (DSCA) who manages such Foreign Military Sales, noted in a press release that the sale of the vehicles under terms of Excess Defense Articles (EDA) is worth $556 million USD. The DSCA notice states that the UAE will "…utilize the MRAP vehicles to increase force protection, to conduct humanitarian assistance operations, and to protect critical infrastructure."
A skeptic would point out that this number of MRAPs is far beyond the requirements of UAE's small military (its total active duty military including all branches is reported at 64,000 personnel). The vehicles are undoubtedly destined for use by UAE supported factions and allied proxy forces in the Yemen Civil War. In 2014, 1,150 Caiman and 3,360 MaxxPro MRAPs were transferred to the UAE in a deal worth $2.5 billion USD. Again, that is a lot of MRAPs – one wonders if each soldier is being issued his own personal vehicle.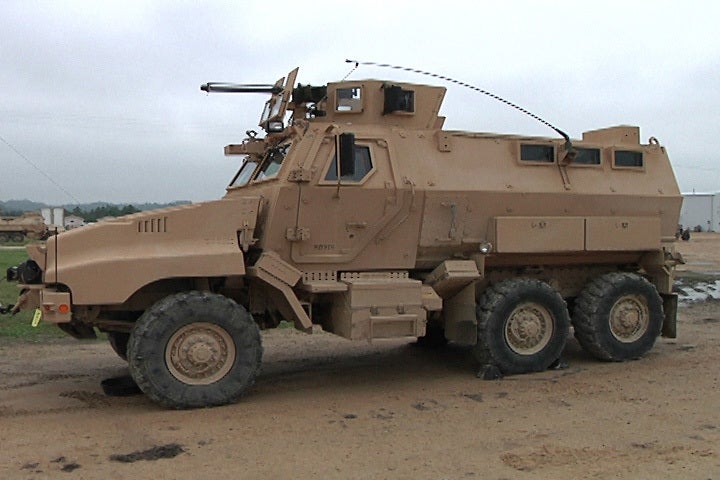 Previous transfers of MRAPs have been seen later in action in Yemen, often in the hands of UAE sponsored Colombian and Sudanese mercenaries. A number of press investigations have further alleged that armoured vehicles, including US-supplied Oshkosh M-ATVs and MaxxPros, have been donated to various Yemeni factions allied to the UAE and Saudi Arabia. Others have fallen into the hands of the Houthi opposition although these appear to be battlefield captures.
Apparently the terms of the EDA agreements require transferred US vehicles to be under "…direct UAE oversight" at all times, including when deployed operationally and thus there has been no technical breach of the end-user certification as the MRAPs. A breach in all but name perhaps.
Platforms included in the potential sale include; "MaxxPro Long Wheel Base (LWB), MaxxPro Recovery Vehicle (MRV), MaxxPro LWB chassis, MaxxPro Dash, MaxxPro Bases Capsule, MaxxPro MEAP Capsules, MaxxPro Plus, Caiman Multi-Terrain Vehicles without armor, Caiman Base, Caiman Plus, Caiman Capsule, and MRAP All-Terrain Vehicles (MATV)."