Phrase 2 Production Contract for Singaporean Hunter Armored Fighting Vehicle
ST Engineering announced on 20 April, that it had secured a Phrase 2 Contract for the production and supply of its Hunter Armored Fighting Vehicle from the Singapore Ministry of Defence.

The announcement was made in a press release of ST Engineering contracts for the first quarter of 2020. In addition to the production and supply of the Hunters, ST Engineering will provide integrated logistics support including spare parts, training and documentation. However, neither the number of Hunters to be built or the total value of the contract was disclosed.

The Hunter AFV is a fully indigenous Singaporean armored fighting vehicle, being jointly developed by ST Engineering, the Singaporean Armed Forces and the Singaporean Defence Science and Technology Agency (DSTA). It was unveiled during the celebration of the Armor Formation's 50th anniversary in June 2019, and will replace the M113 Ultras currently in service with the Singaporean Army.

According to the Singaporean Ministry of Defence, the Hunter is the first fully digitalized platform operated by the Singaporean Army, possessing a full suite of C4 (command, control, communications and computer) systems, including the Army Tactical Engagement and Information System (ARTEMIS). ARTEMIS is designed to enable more efficient exchanges of information between Singaporean Army formations and individual vehicle crews, enhancing battlefield coordination.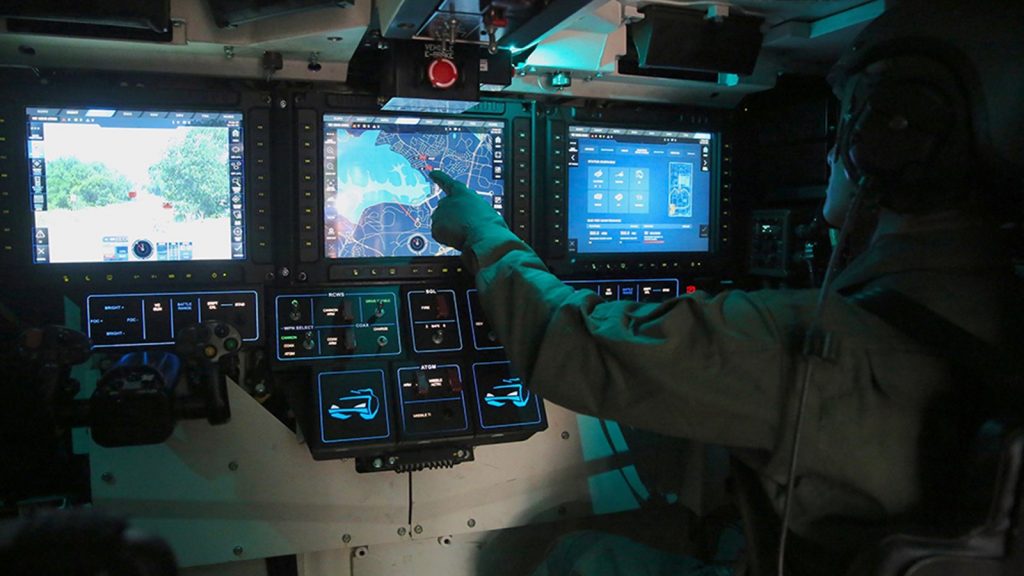 The Hunter is armed with a Samson 30 Integrated Remote Control Weapons System equipped with a 30mm Bushmaster II autocannon and coaxial 7.62mm machine gun, with some Hunters additionally equipped with Spike-LR ATGMs as well. The RCWS is controlled from an integrated combat cockpit in the hull, with a common set of touch screen controls for both the gunner and vehicle commander.

Additionally, the Hunter is equipped with 13 cameras on the exterior of the vehicle, allowing for a 360-degree remote view of the vehicle's surroundings when buttoned up. The Hunter also has a "drive by wire" system and integrated vehicle diagnostics. These technologies will pave the way for autonomous versions of the Hunter, with an unmanned prototype already revealed shortly after the commissioning of the Hunter.

The schedule for Phrase 2 production or further developments, however, remains undisclosed. The Singaporean Government announced on 21 April an extension of its "circuit breaker" social distancing measures to 1 June, following a sustained number of unlinked Covid-19 cases in the community. While ST Engineering is considered an essential service provider, it has had to comply with government orders to minimize staffing, potentially affecting work progress.