Crew Lost In Crash Of Canadian Cyclone Helicopter
The Canadian government announced May 1 that five members of the crew of a Royal Canadian Air Force CH-148 Cyclone that crashed in the Mediterannean Sea on the evening of 29 April are now officially missing and presumed deceased. Search and rescue efforts for the crew have transitioned into search and recovery efforts as well.

In an 30 April press release, the Ministry of National Defence identified the deceased as Sub-Lieutenant Abbigail Cowbrough, 23, of Nova Scotia. She was a marine systems engineering officer.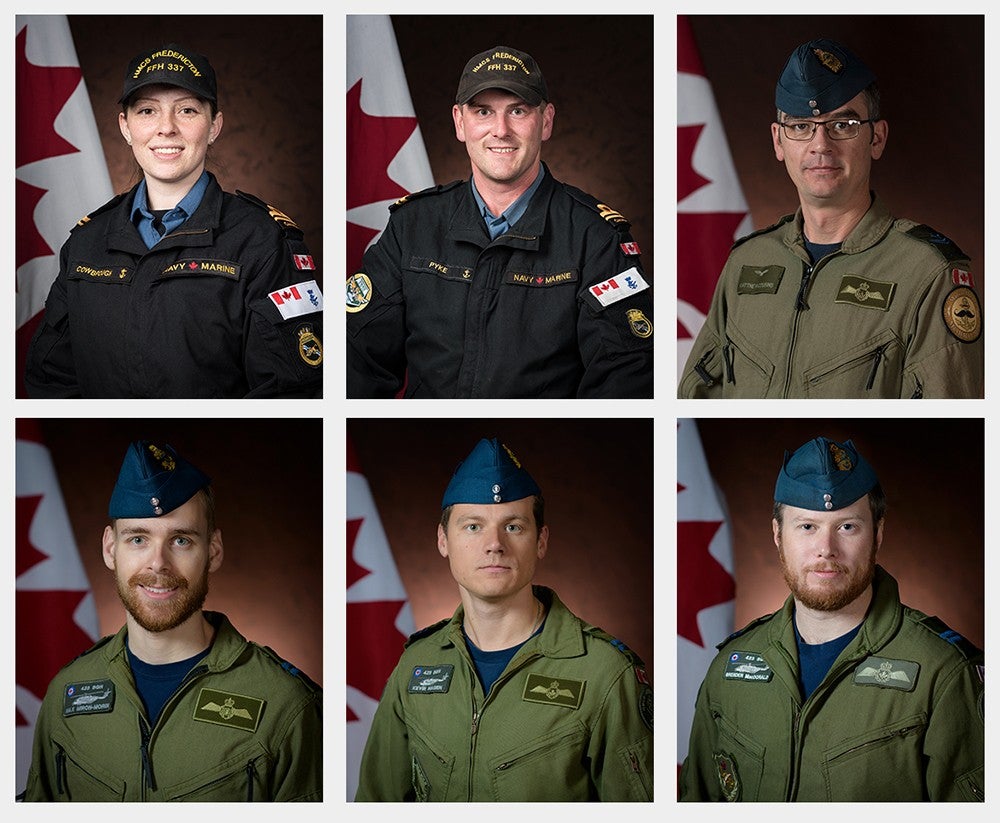 The other crew aboard the crashed Cyclone are now officially considered missing and presumed deceased. They are:

Captain Brenden Ian MacDonald, Pilot, originally from New Glasgow, Nova Scotia.
Captain Kevin Hagen, Pilot, originally from Nanaimo, British Columbia.
Captain Maxime Miron-Morin, Air Combat Systems Officer, originally from Trois-Rivières, Québec.
Sub-Lieutenant Matthew Pyke, Naval Warfare Officer, originally from Truro, Nova Scotia.
Master Corporal Matthew Cousins, Airborne Electronic Sensor Operator, originally from Guelph, Ontario.
The Cyclone was deployed over the Mediterannean Sea with HMCS Fredericton as part of Standing NATO Maritime Group 2. Their six-month deployment, which started in January, is part of Operation REASSURANCE, Canada's contribution to NATO reassurance and deterrence measures in Central and Eastern Europe.

The Cyclone had just concluded a training mission at the time of the crash. According to Chief of the Defence Staff Gen. Jonathan Vance, the helicopter was returning to the HMCS Fredericton when contact was lost with the helicopter crew at 6:52PM Eastern European time. Flares were spotted in the water "a few minutes later".

According to Defence Minister Harjit Sajjian, the US, Italy, Greece and Turkey are assisting with search and recovery efforts. The flight and voice recorders of the Cyclone have been recovered, and an aircraft is being dispatched to pick up the recorders for analysis of the cause of the crash.

While the cause of the crash remains unknown, all Cyclones currently in service are now on "operational pause". Gen. Vance stated that the pause was not a grounding of the fleet, and was to allow RCAF flight safety teams to inspect the helicopters so that a fleet-wide issue could be ruled out.

The Sikorsky-made CH-148 Cyclone is Canada's replacement for its ageing Sea King maritime helicopters. Like the Sea Kings before it, the Cyclone serves the anti-submarine warfare, anti-surface warfare, search and rescue and utility missions. The Cyclone fleet achieved initial operational capability in June 2018, and has reached over 9,000 hours of flying time to date.