First F-35s Arrive At Eielson Air Force Base
On 21 April, Eielson Air Force Base received its first two F-35A Lightning IIs, making the Alaskan air base the first Pacific Air Forces base to receive combat-coded F-35As. The F-35s belong to the 356th Fighter Squadron, which was reactivated in October 2019, to operate the F-35A.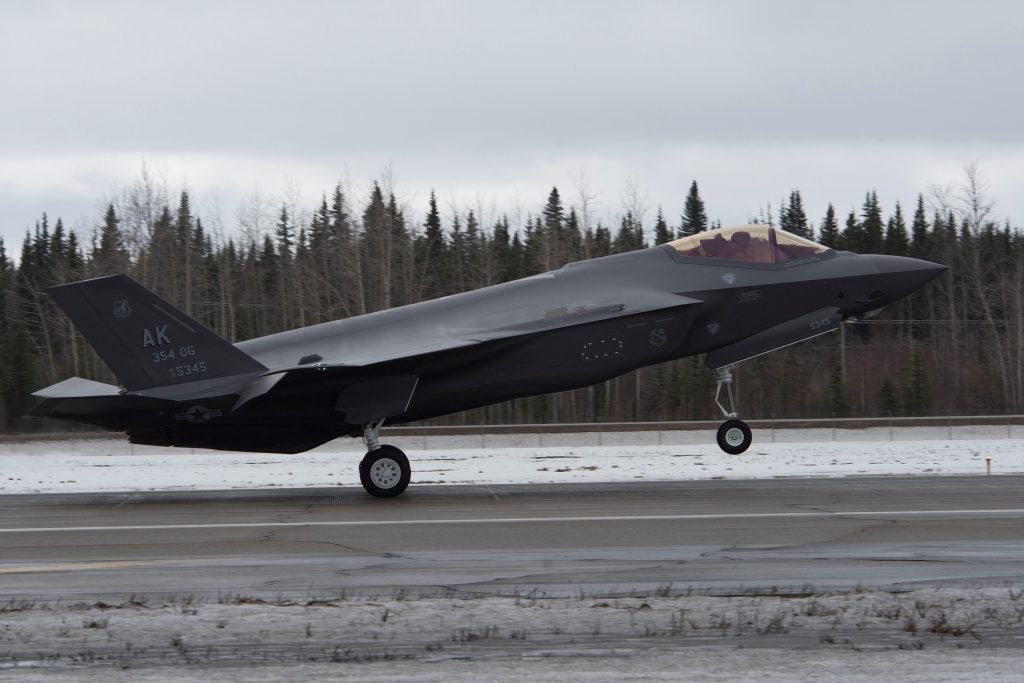 In a statement, Col. Benjamin Bishop, commander of the 354th Fighter Wing, described the arrival of the first F-35 as a "milestone", adding:

"Making the first aircraft arrival possible has been a long path, but it's also just the first step in a journey that will continue at Eielson Air Force Base for decades to come."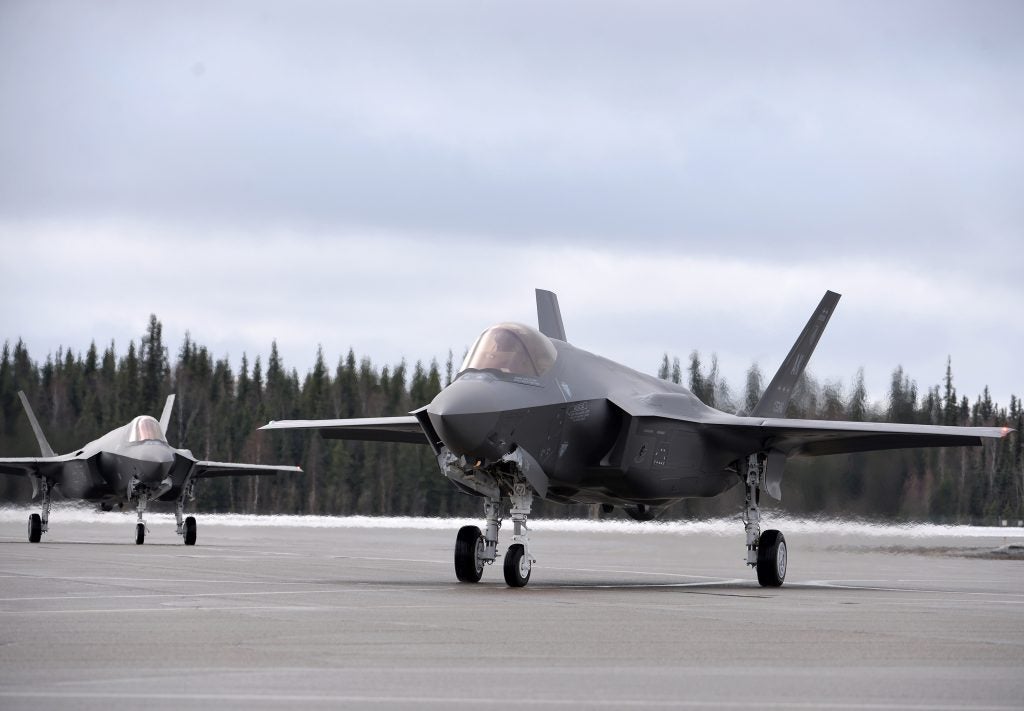 Eielson Air Force Base was selected as the first Pacific Air Forces F-35 base in April 2016, with work commencing on a $550 million project to expand the base for F-35 operations following the announcement. The construction work includes 36 new buildings and 420,000 square feet of new infrastructure.

Testing of the F-35 braking parachute ordered by the Royal Norwegian Air Force and Polish Air Force was carried out at Eielson as well, although USAF F-35As deployed there will not be equipped with them. The USAF feels the parachutes add unnecessary weight, and the 14,507 foot (4,421 meters) long runway, the world's second longest, similarly means that there will be no shortage of room for landing F-35s.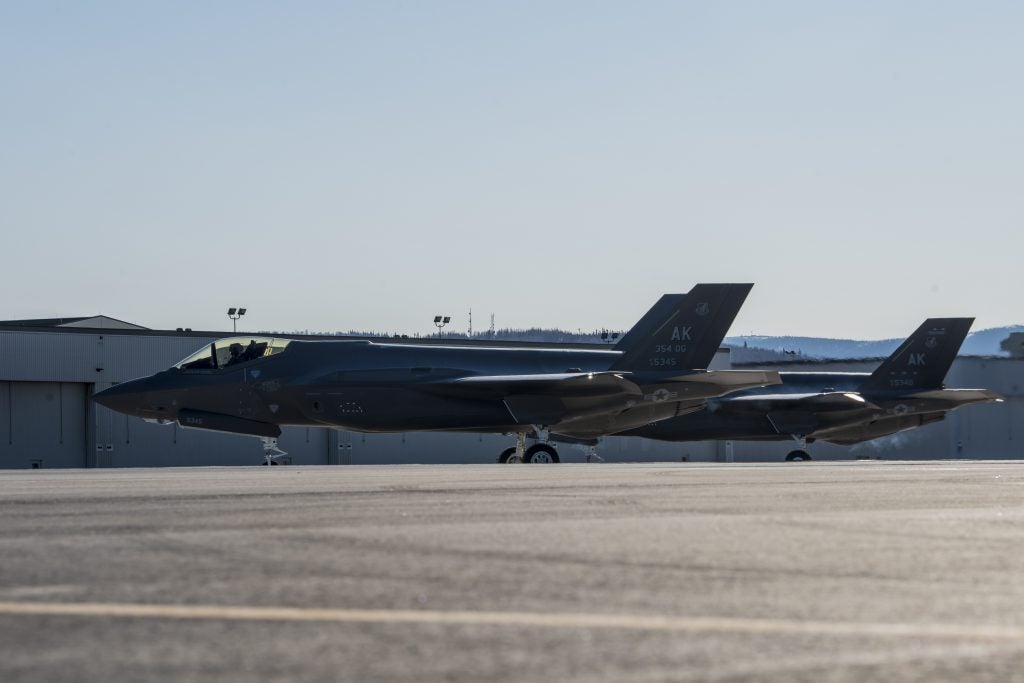 The F-35As are now joined by four F-35As loaned from the 388th Fighter Wing that arrived on the 27th. 54 F-35As are scheduled to be based at Eielson by December 2021, with a second squadron stood up to operate F-35As alongside the 356th. This will nearly double the amount of fifth-generation fighter aircraft operating in Alaska, in line with previous statements to make Alaska "home to more advanced fighter jets than any place on Earth".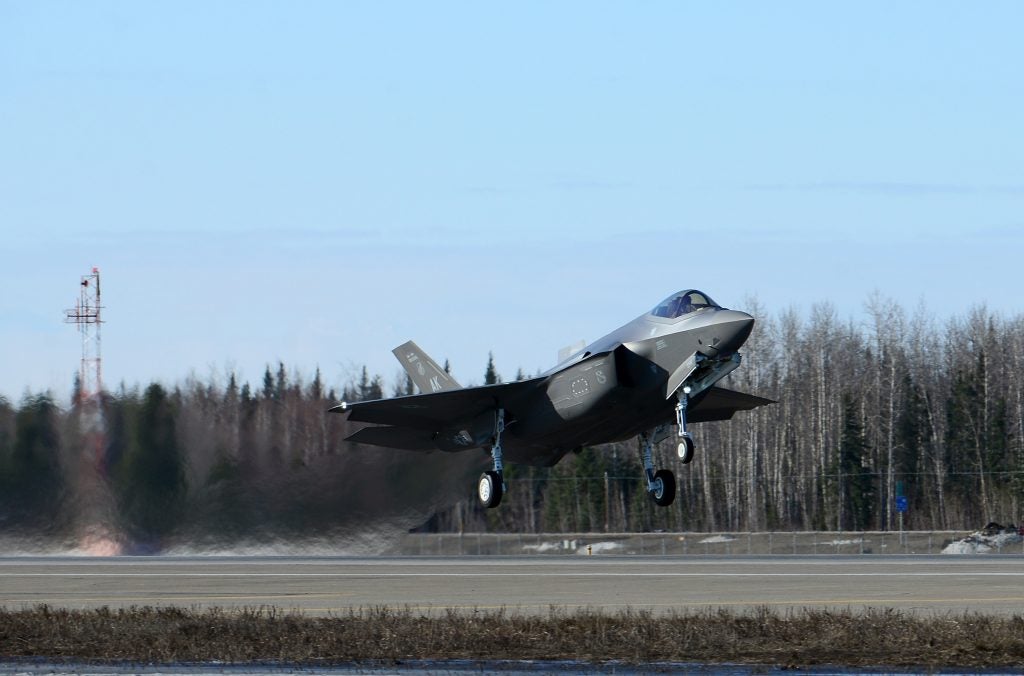 Eielson will retain its current mission as a hub for combat training, being home to the 18th Aggressor Squadron. F-35 crews will soon begin training with F-16s of the 18th Aggressor Squadron as well as F-22s of the 90th Fighter Squadron, despite the cancellation of Red Flag – Alaska due to Department of Defense-imposed travel restrictions in response to the coronavirus pandemic.