Head of US CENTCOM Wants Focus on Counter UAV
General Kenneth McKenzie, head of US Central Command (CENTCOM), with responsibility for the Middle East, has flagged an urgent requirement to develop a tiered, networked response to repurposed civilian UAVs (unmanned aerial vehicles) the likes of which have been weaponised by Islamic State and other insurgent groups.
According to testimony to the House Armed Services Committee last week, McKenzie sees the threat from these UAVs as approaching the improvised explosive device (IED) threat in Iraq during the mid-2000s which led to the establishment of the Joint Improvised Explosive Device Defeat Organization (JIEDDO) and development of the MRAP (Mine Resistant Ambush Protected) family of mine and IED protected vehicles: "We are fast approaching a juncture requiring a similar mobilization to counter the UAS [unmanned aerial system] threat."
He noted that whilst "CENTCOM employs current systems and tactics to best equip and enable U.S. forces to meet this challenge… the growing threat posed by UASs, coupled with our lack of dependable, networked capabilities to counter them is the most concerning tactical development in the CENTCOM AOR [area of operation] since the rise of the Improvised Explosive Device (IED)."
HE continued: "Enemy UAS assets have expanded in size, sophistication, range, lethality and numbers and are emplaced and employed throughout USCENTCOM's Area of Responsibility. These systems' low velocity and altitude makes them difficult to detect on radar and limited options exist in effectively defeating them."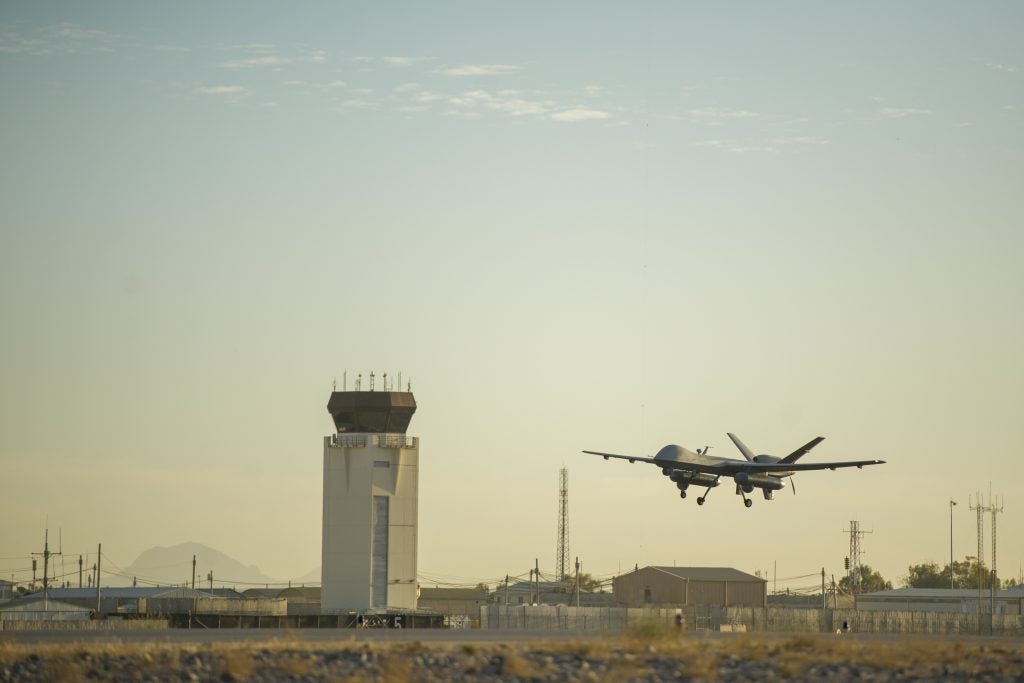 McKenzie has requested an additional $67 million, over and above 2021 budget submissions, to purchase a range of resources including Phalanx Close-In Weapon Systems and "Modular C-UAS Airborne Platform Systems" which: "would help counter these airborne IEDs and intelligence gatherers within a single command and control network that provides effective electronic and kinetic options for C-UAS purposes."
In related news, McKenzie has also asked for additional request funding for an extra MQ-9 Reaper UAV for the CENCOM theatre specifically, to "…increase our intelligence, surveillance, and reconnaissance capacity…" The additional Reaper will be operated with the Gorgon Stare Wide Area Mapping Imagery sensor package which can surveil some 64 square kilometers to incredible definition, allowing named individuals to be identified, tagged and tracked. McKenzie has also challenged the US Air Force's plan to reduce the number of combat sorties flown by the Reaper fleet.