US Approves Textron Wolverine Sale to Tunisia
The United States State Department has approved the sale of four Textron AT-6 Wolverine light attack aircraft to Tunisia. The announcement made on the 26th February pertains to the turboprop planes, accompanying munitions, training, support, infrastructure, and other associated services. The contract has a total value of $325.8 million.
The US Defense Security Cooperation Agency (DSCA)'s announcement of the order said:
"The proposed sale will improve Tunisia's ability to meet current and future threats by increasing their capability and capacity to counter-terrorism and other violent extremist organisation threats. The AT-6 platform will bolster their capability to respond to and engage threats in multiple areas across the country."
Most noteworthy of the additional approved accompanying purchases is BAE Systems' Advanced Precision Kill Weapon Systems (APKWS) guided rockets, having the potential to greatly improve the Tunisian airforce's anti-terrorism operations. The approval also covers general-purpose and precision-guided bombs, 12.7mm (.50 cal) machine guns, and the L-3 WESCAM MX 15D electro-optic/infrared (EO/IR) sensor turrets fitted on the planes.
The Wolverine differs from the T-6 Texan II trainer in its heavier focus on light-attack capabilities, enabling it to serve as a training device for new weapons systems, as well as possibly be deployed in combat. It features six underwing pylons capable of carrying up to 680kg of external loads such as drop-tanks, bombs, rocket, or machine gun pods, under each wing.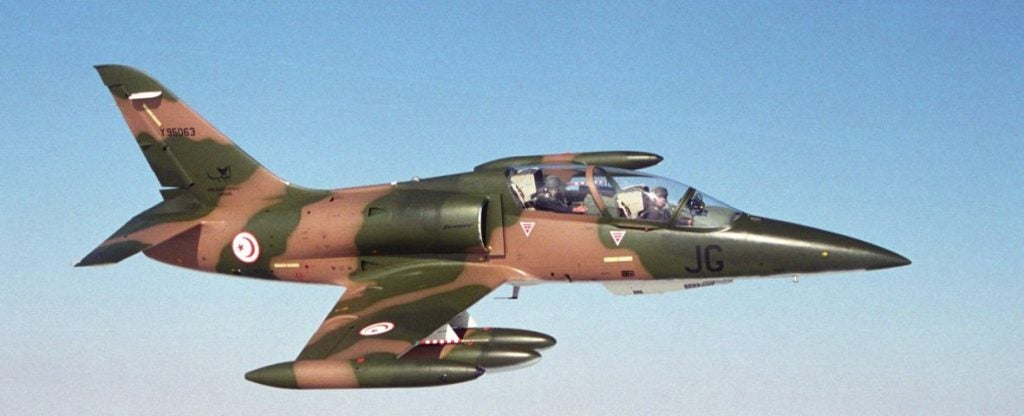 Tunisia's purchase of the Textron aircraft brings the total number of countries operating the Wolverine/Texan to ten, including Canada, the USA, Mexico, the UK, Greece, Morocco, and Iraq. All previous operators of the plane deploy it in training roles exclusively.
Tunisia has been steadily increasing its military spending in recent years, faced with long-standing instability at its eastern border with Libya and reoccurring terrorist activity in its rural south. Additionally, last year a Libyan fighter jet violated Tunisian airspace and made an emergency landing on a Tunisian highway after its navigation equipment failed.