French Operations in Mali 'Neutralize 50 Terrorists'
A series of operations by French forces deployed under Operation Barkhane, in Mali, earlier this month have resulted in significant deaths amongst "armed terrorist groups" according to a press release issued by the French Ministry of the Armed Forces. French forces have been deployed to the West African state since 2013, originally under Operation Serval. 
The statement announced:
"Between February 9 and 17, Barkhane carried out several operations in central Mali around the town of Mopti. These actions concretized [sic] a work of preparation and intelligence making it possible to characterize with certainty the activity of the armed terrorist groups. They made it possible to neutralize around fifty of their members, to destroy around thirty motorcycles and two pickups, and finally to seize weapons, telephones and electronic equipment."
During the operation between 9-10 February, French Air Force MQ-9 Reaper unarmed aerial vehicles (UAVs), equipped with GBU-12 laser-guided bombs, Mirage 2000 strike aircraft and Army Aviation Tiger attack helicopters engaged a number of targets northwest of Mopti, leading to the deaths of an estimated 20 jihadists including a named individual from the aligned Islamic State in the Greater Sahara (ISGS).
Follow-up operations to the south of Mopti, which has long been a central logistics and support node for the insurgency, between 16-17 February, saw up to 30 terrorists killed in a heliborne special operations forces (SOF) mission supported by close air support from Reaper, Mirage and Tiger Air assets.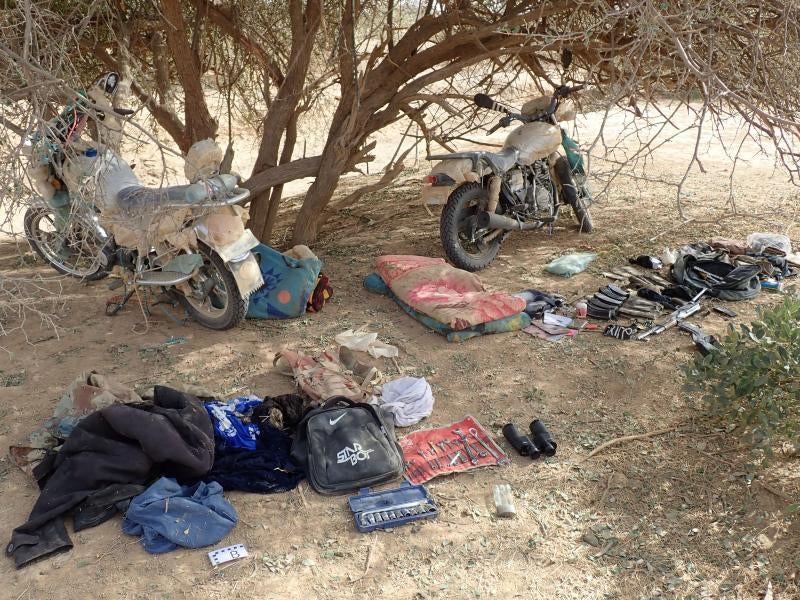 French Reapers first saw combat in Mali in December last year, when flying support for an SOF mission on the ground described as being within the notorious Ouagadou Forest, 150 kilometers from Mopti, the site of the latest operations. The unidentified French SOF ground callsigns were "attacked by a group of terrorists on motorbikes" from Katiba Macina, an al-Qaeda linked faction within the wider JNIM or The Group for the Support of Islam and Muslims (Jama'at Nusrat Al-Islam wa Al-Muslimeen).
Reapers and French Air Force Mirage 2000s dropped ordnance to allow the SOF to break contact. The SOF operation resulted in the rescue of two hostages and destruction of significant terrorist stockpiles including ammunition, motorcycles and technicals.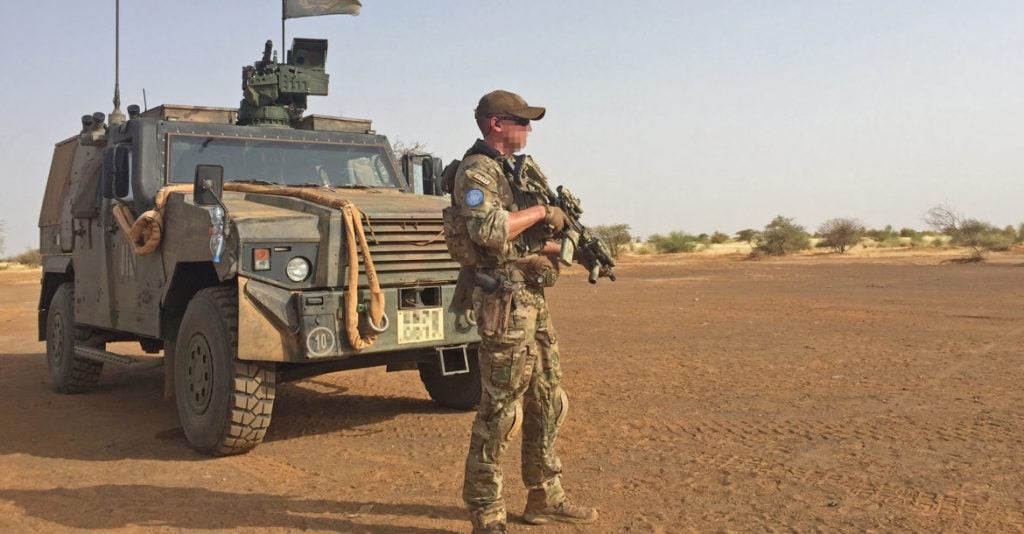 In related news this week, three Irish Army Ranger Wing SOF soldiers operating as part of the Intelligence, Surveillance and Reconnaissance Task Force in eastern Mali, were wounded by an improvised explosive device (IED). The three were medically evacuated by Romanian helicopter to a German field hospital in Gao, operated under the United Nations MINUSMA (Multidimensional Integrated Stabilization Mission in Mali). All three are reported to be recovering well.