US Army Special Operators Killed in Afghanistan Insider Attack
Two US Army soldiers have been killed in a so-called 'insider attack' in Nangarhar Province, eastern Afghanistan. Both men were assigned to 7th Special Forces Group (Airborne), Special Operations Task Force-Afghanistan under Operation Freedom's Sentinel.
Six other US service members, also believed to be Special Forces soldiers, were wounded in the attack by what Central Command (CENTCOM) described as "an individual in an Afghan uniform…" who "opened fire on the combined US and Afghan force with a machine gun." Three Afghan soldiers were also wounded. The attacker was killed by return fire.
The circumstances leading to the shooting remain unclear. At least one Afghan source claims the attacker was not an insurgent infiltrator and instead had argued with US troops over an unspecified grievance before the shooting occurred. Other sources claim that the shooter was dressed in an Afghan National Police uniform and ambushed the joint Army Special Forces and partnered Afghan National Army special operations element as they prepared to exfiltrate after a meeting with local elders.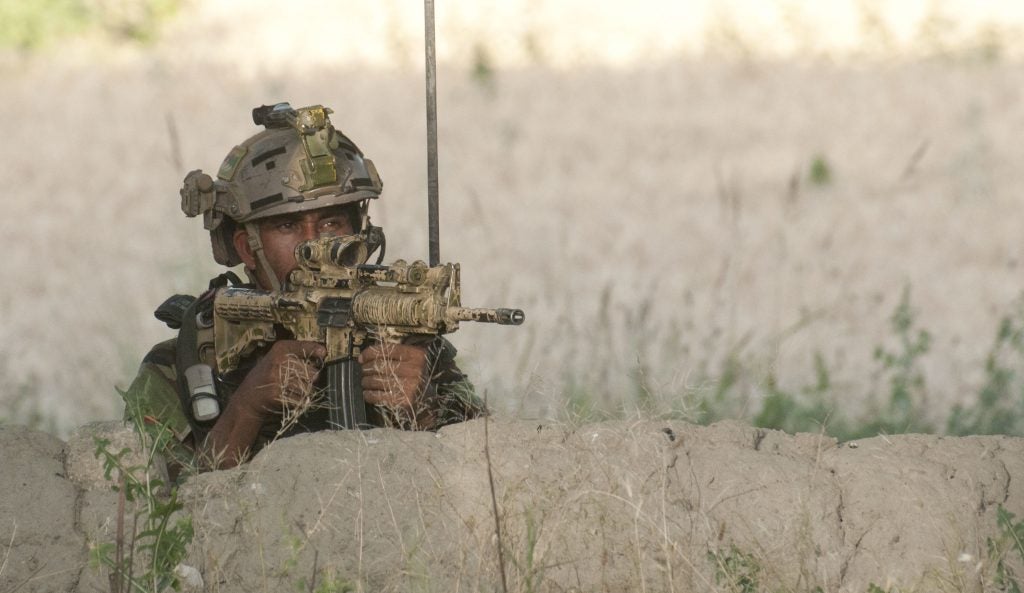 The dead were named as Sergeant First Class Javier J. Gutierrez, 28, of San Antonio, Texas, and Sergeant First Class Antonio Rodriguez, 28, of Las Cruces, New Mexico. Gutierrez was a member of the 3rd Battalion, 7th Special Forces Group (Airborne) and hugely experienced with numerous deployments to Afghanistan and Iraq. Rodriguez had completed ten deployments to Afghanistan, eight with 3rd Battalion, 75th Rangers and two as a cryptologic linguist supporting the 7th Special Forces Group.
Nangarhar Province is known as a key staging area for Islamic State of Iraq and the Levant – Khorasan Province and has seen a number of US casualties in recent years. Three members of the 101st Airborne Division were killed in another 'insider attack' in June 2017, in Nangarhar. A 10th Special Forces Group soldier was killed in action in January 2018, whilst two Rangers from 3rd Battalion died during a direct action mission against ISIL-K in the province in April 2017.