BAE and Iveco Secure Additional USMC Amphibious Combat Vehicles Contract
BAE Systems and its partner, Iveco Defence Vehicles, have secured a contract modification which will see them deliver a reported 30 Amphibious Combat Vehicle-Personnel (ACV-P) platforms. The ACV is the next-gen platform designed to replace the USMC's ageing fleet of AAVs (Amphibious Assault Vehicles) which date back to the early 1970s.
The Marines have been trying to replace the AAV since the late 1980s with an initial programme for an Expeditionary Fighting Vehicle (EFV) which was finally cancelled in 2011 after cost blow-outs. Moving on from the tracked 'Tuna Boat', as it is somewhat affectionately known, the ACV-P is an eight wheel platform that can carry a full 13-man infantry squad along with a crew of three. Although details are sparse, the ACV is intended to provide MRAP (Mine Resistant, Ambush Protected) levels of protection.
The ACV navigates the open sea at speeds approaching six knots via a pair of propellers near the rear wheels. At top speed of 100 kilometers an hour (65 mph) on land, the ACV can keep up with the Abrams main battle tank, a key requirement for the programme. Vitally, it can also be transported by C-17 cargo aircraft.
The new platform is surprisingly lightly armed with only an M2 .50 calibre heavy machine gun or Mk19 40mm automatic grenade launcher. It is also slow in comparison to the cancelled EFV which could swim at more than four times the speed of the ACV, meaning that the new vehicle will be in the water, and exposed to threats during any opposed landing, for a much longer period.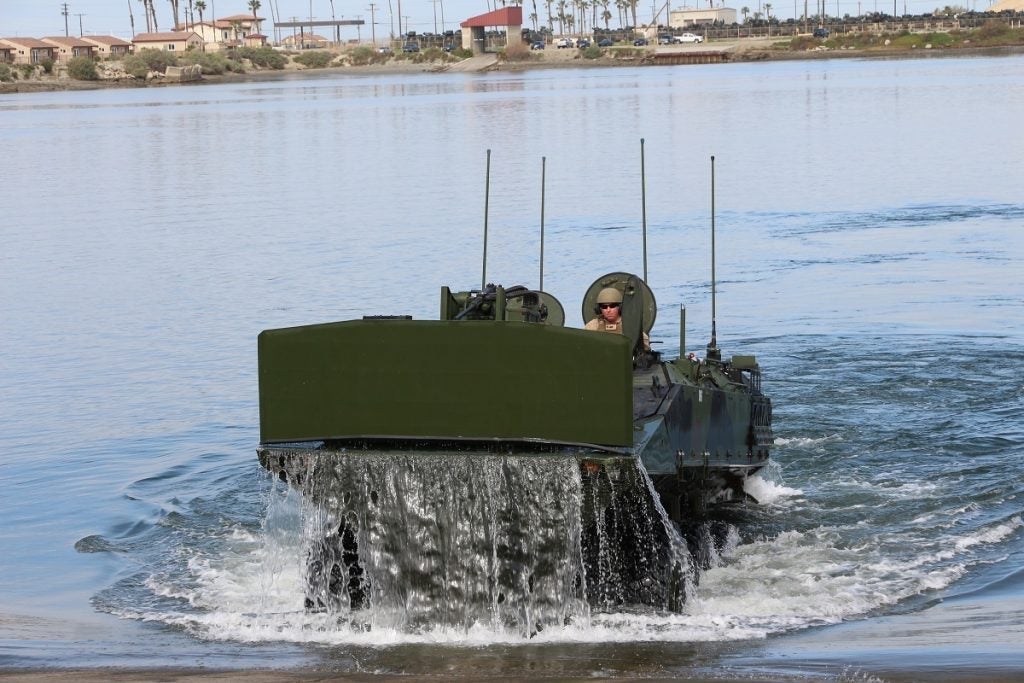 The contract extension is seen as a precursor to full-rate production of the family of vehicles for the USMC with a total of 1,122 vehicles ultimately envisioned to enter service. Full-rate production encompasses additional variants including the ACV-C (Command and Control), the ACV-30 mounting a 30mm cannon, and the ACV-R (Recovery).