Final Finnish Leopard 2A6s Delivered
On October 25, the Finnish Army announced that the final Leopard 2A6 main battle tanks it purchased had been delivered to Vuosaari Harbour at 06:45 local time. The Finnish Army purchased 100 Leopard 2A6s from the Netherlands in 2014. In addition to the tanks themselves, spare parts, training simulators and ammunition were all procured in a deal totaling 199.9 million euros.

In the statement, the Finnish Army stated that conscripts of the Armored Brigade have been trained on the Leopard 2A6 since 2016, and the Karelia Brigade is currently training with previously delivered Leopard 2A6s. The delivery of the Leopard 2A6s has "expanded and developed inter-branch interoperability between the armour and the infantry in all of the Army".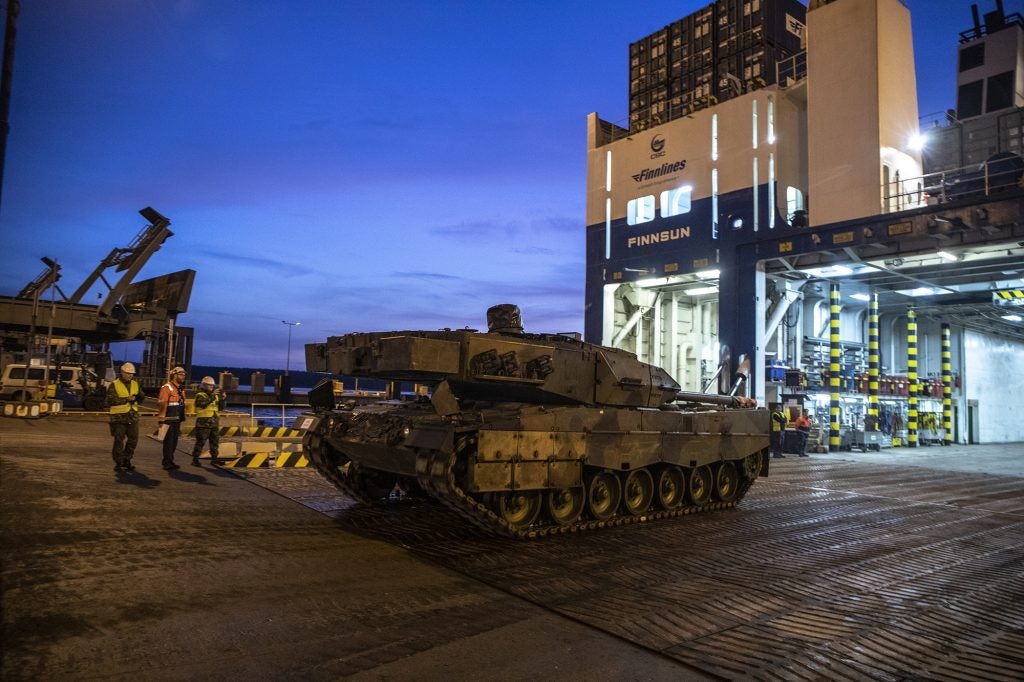 According to Inspector of the Infantry, Colonel Rainer Peltoniemi, the procurement of the Leopard 2A6 has proceeded on schedule and with "good cooperation" with the Netherlands and other partners. He added that the Leopard 2A6 provides a significant "new point capability" and considerable capability in meeting engagement combat for the Finnish Army.

Colonel Peltoniemi further stated that Finnish Army Leopard 2A6s crews had "striking effectiveness" in the Arrow and Northern Wind military exercises, despite the relatively short amount of time the crews had on the Leopard 2A6s.

The Leopard 2A6s will replace the Finnish Army's Leopard 2A4s as the main battle tank of the Finnish Army. The Leopard 2A4s have been moved into reserve or training units following the delivery of Leopard 2A6s, with the exception of 12 that were converted into combat engineering and bridging vehicles, and will remain in frontline service. The Finnish Army will retain them for driver training and as a source of spare parts for the Leopard 2A6s.

The Finnish Army purchased the Leopard 2A6s due to the Netherlands offering them at a far lower cost per-tank than upgrading the existing Leopard 2A4 fleet to 2A6 standard, or purchasing new build Leopard 2A6s at the time. The Finnish Army aims to keep their Leopard 2A6 fleet combat effective through the 2030s, an entirely feasible proposition given the continued development of upgrades for the Leopard 2 family by Krauss-Maffei Wegmann, the original manufacturer of the Leopard 2, as well as many other contractors.