First French KC-130J Arrives
On the 19th of September, the French Air Force held a ceremony at Orléans-Bricy Air Base to commemorate the arrival of the first of two Lockheed Martin KC-130J Super Hercules tankers ordered. The KC-130J will join the Transport Squadron 2/61 Franche-Comté, which operates 2 previously delivered C-130Js that are part of the same order. The second KC-130J is expected to be delivered in 2020.
The French Air Force purchased the KC-130Js to facilitate the in-flight refueling of the Air Force's EC725 Caracal helicopters. According to a press release made by the Ministry of the Armies, the EC725 Caracals can now embark on missions up to five hours long with refueling, as opposed to the hour and a half of flight time possible without refueling. This makes for a "capability unique in Europe", according to the Ministry.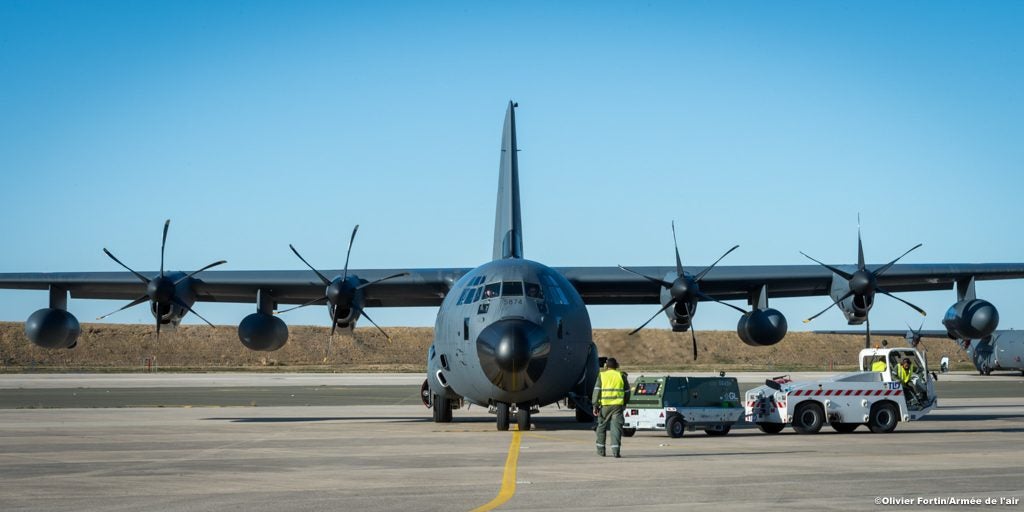 Colonel Stanislas Michel, base commander of Orléans-Bricy Air Base, states in the press release that his priority is to get the refueling capabilities of the KC-130J operational within three months. Two KC-130J crews have already been trained, with a third crew currently in training. Seven crews are to be qualified on the KC-130J in total.
The French purchase of the KC-130J was due to the previously ordered Airbus A400Ms not being ready for the in-flight refueling of helicopters. Increased French military operations in Africa, however, have also highlighted the need for a cargo aircraft that can operate from short, unimproved airstrips like the soon to be retired Transall C-160, a capability the A400M does not currently possess.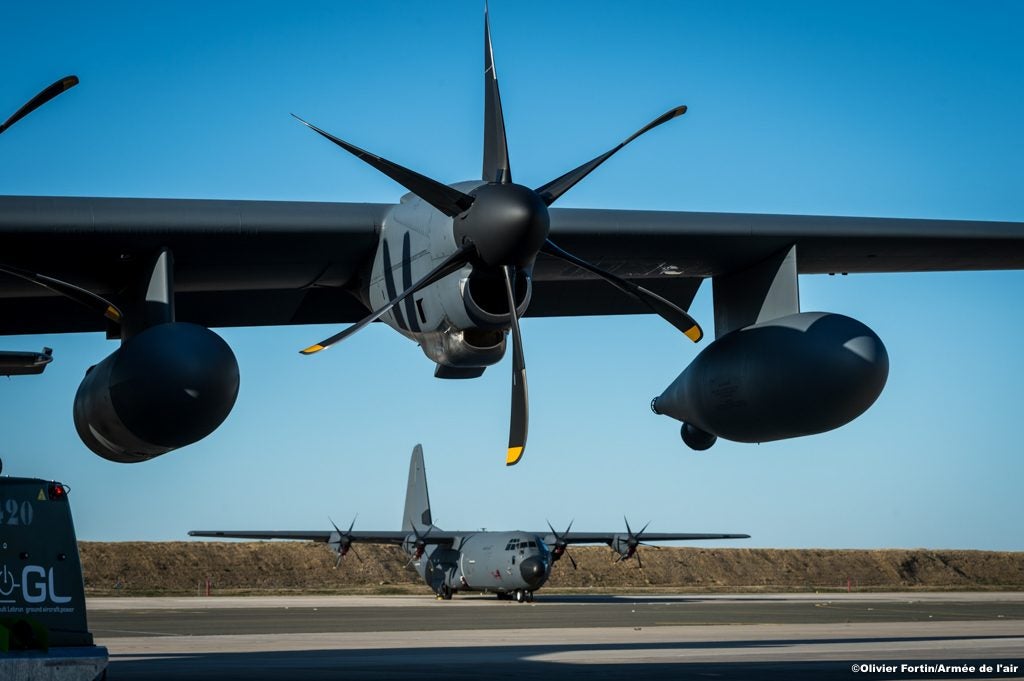 The French Air Force and the German Air Force intend to create a joint Franco-German C-130J squadron at Évreux-Fauville Air Base. This joint squadron of five C-130Js and five KC-130Js is currently scheduled to achieve initial operational capability in 2021, and to reach full operational status in 2024. It is hoped that a shared logistics chain will reduce maintenance expenditures for both air forces.