OpenWorks Engineering SkyWall Auto Response Vehicle -Mounted Drone Capture System
OpenWorks Engineering, the developer of SkyWall series of anti-drone net capture solutions, has announced that they will introduce the SkyWall Auto Response vehicle-mounted drone capture system at DSEI 2019 exhibition that will be held in London from September 10 to 13.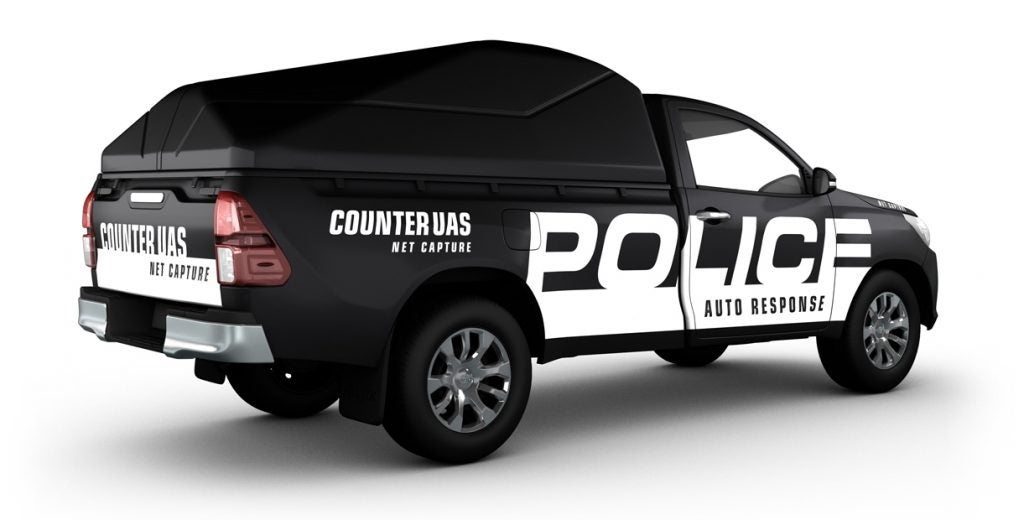 According to OpenWorks Engineering, the Skywall Auto Response is the
"world's first vehicle mounted drone capture system". This is basically the mounted version of the company's autonomous drone capture solution developed earlier in cooperation with another company called Antmicro.
The stationary version of the net gun has been already tested and proved to be capable of capturing fast-moving multi-rotor or fixed-wing drones. One of the advantages of this system is that it is quite discreet when it's not deployed. Externally it looks like a normal pickup truck with some sort of a bed cap installed. When there is a threat detected the cover plates automatically move aside rapidly deploying the net gun.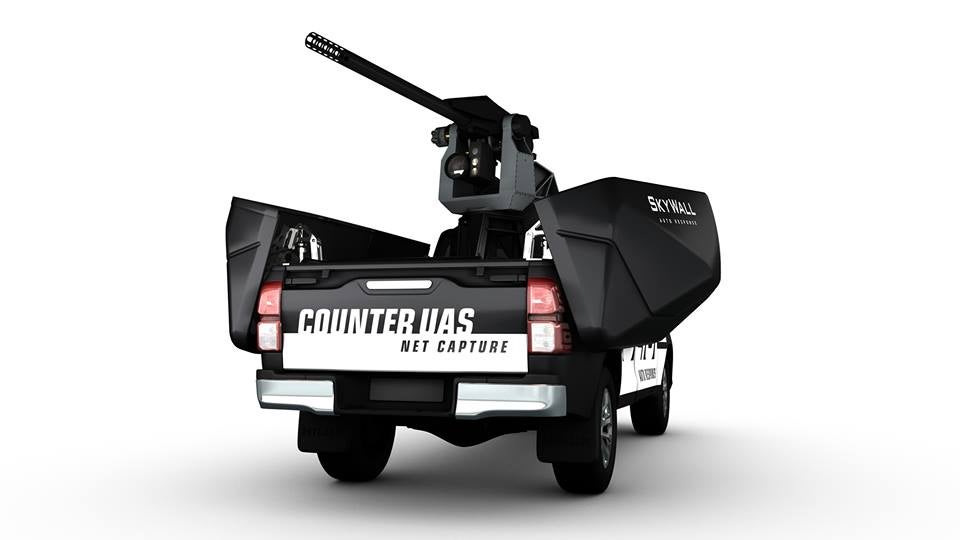 The company's press release quotes Chris Down, Managing Director of OpenWorks Engineering, who said:
Offering a vehicle response unit is something we have planned for some time now and is something our customers tell us they need. The dedicated team of engineers is developing our technology portfolio further, and we hope to make more significant product development announcements soon.

The OpenWorks team is excited to be at DSEI with SkyWall Auto Response and would encourage anyone with an interest in counter drone to contact us and visit the display to discuss the SkyWall products further.
The company expects that during the coming months, they will see the first operational deployment of this system. Stay tuned to learn more about the SkyWall Auto Response and other product developed by OpenWorks Engineering.
---
Source & images:
"Vehicle mounted net capture system will be launched at DSEI London 2019". (2019, August 20). OpenWorks Engineering